DIGITAL MARKETING
5 Key Digital Marketing Trends You Can't Ignore in 2021
Description: 2021 is the year most businesses hope to recoup the losses they incurred in 2020. Many of them have put digital marketing strategies to stay ahead of their competitors. Strategies that will be relied on include Chatbots, Voice searches, AR, and VR.  
Five Digital Marketing Trends to Watch in 2021
The effects of the pandemic and what transpired in 2020 will continue to impact the world economies in the next couple of years. Indeed, the year will go down as one that changed the course of history. Lockdowns and social distancing affected both the startups and corporates. It is the reason why digital marketing quickly came in to inform and educate consumers who opted to make their purchases online.
The world has, therefore, been forced to switch to digital platforms in its business development endeavors. It has changed the way we communicate, do business, and even make and receive payment.
But as we head towards the end of the first quarter of 2021, there are signs that the world will adapt to the new way of doing things, and there is no going back. As a result, five digital marketing trends have emerged, and any business that is not ready to pay a good digital marketing salary to its staff or those that will ignore marketing activities will be doing so at its own peril.
Companies must also organize their staff and ensure that they attend a digital marketing course to get updated on the latest digital marketing tools and trends. The trends include:
1. The Rise and Use of Chatbot
A Chatbot is a computer program designed to stimulate conversation through texts and voice commands. It can be embedded and used in messaging applications. Also, the Chatbot can interact with a customer, answer questions, and provide solutions to some of the customer's questions.
They allow marketers to provide immediate solutions to customers. It adds convenience since they interact with them just like humans do. They operate via machine learning and will adhere to and follow a set of given guidelines dictated by the digital marketing manager.
Chatbots are important tools, especially nowadays when advancement in technology has seen businesses move to digital platforms. They are able to attend to customers on a 24-hour basis regardless of the time and the day of the week. It is convenient and helps the digital marketing company that uses the service to save on resources they could otherwise spend on hired employees.
Also, Chatbots operate on a set of guidelines and will only respond to questions and vocabularies chosen by a digital marketing specialist. Besides, it can at times ask the user questions to help it understand what the user is up to.
Typically, a Chatbot utilizes machine learning technology. They rely on an artificial neural network and are programmed to self-learn depending on the words used. So when they receive textual dialogues and new voices, it gives responses to the asked questions.
Chatbots can be used in many sectors. Besides, they are built to serve a particular purpose. Some can pick orders at the grocery and give details on the weather forecast. Also, we have bots that can speak to people who need a social friend.
Fintech companies are also finding chatbots critical in their day-to-day business. They use them alongside a digital marketing consultant to provide customer services and even explain how some products can be used.
2. Voice Search 
Voice search is one of the digital marketing trends that is growing first and is now becoming an integral part of SEO. More people are resorting to using voice to search instead of typing their queries in Google search. They are using the voice-activated AI assistant to find answers to their problems, including retrieving answers from digital marketing news feeds. Searching by voice, yields more targeted results than typing. So SEO experts are expected to invest more in voice search in 2021.
Note that voice search was introduced in 2011. By that time, it was not very effective since there was no digital marketing institute that was offering a course in this field. But the technology has been improved on so that it is now becoming an important aspect of SEO. According to the available data, more than half of smartphone users engaged and used voice search technology in 2020.
Therefore, as more people learn digital marketing tricks and access smartphones and other mobile devices, we expect them to replace the traditional searching where one types their query on Google.
Also, smart speakers' invention is one of the digital marketing strategies that has made things easier. According to digital marketing statistics, 76 million people used these speakers in 2020. More people are expected to use them in 2021 as they learn how to interact with the speakers as the search technology gets more advanced.
Also, advancement in machine learning and artificial intelligence is changing how people are interacting with smart devices. It is also changing how people search the internet. Google's RankBrain is designed to recognize phrases and words. It then deciphers the searcher's intent before delivering a matching answer.
Note that Google's voice search on smartphones and other mobile devices is already available in more than 100 languages. It means that you can voice search in any of the languages and get a response. As Google's speech recognition technology advances, the accuracy rate is likely to increase, meaning that more people will resort to using voice searches.
How is the voice search changing SEO for digital marketing services?
Voice search has already impacted SEO, meaning that marketers must adjust their SEO strategy to incorporate voice searches. With Google voice recognition showing an accuracy of 95%, more and more users are likely to incorporate voice recognition aspects in their SEO strategy.
According to a digital marketing analyst based in China, iFlytek has unleashed a voice recognition system that is 98% accurate. What's more is that the system will translate Mandarin to English, Japanese, and Korean. Besides, it will be able to translate 22 Chinese dialects into English. This shows that any serious business that wants to attract voice SEO will need to implement voice search SEO.
How to optimize your website for Voice Search
Make use of natural language and create specific answers to the question
Write rich snippets and schema markup that help to keep questions and answers in the context that the search engine can understand.
Update ecommerce store or keep Google listing in order
Work on domain authority and improve your website ranking position
That aside, it is paramount that you hire a digital marketing specialist to help optimize your voice search results. Websites that have already done this are leading the pack in attracting clients that are already using voice searches to find products and their details. Also, voice recognition is advancing and voice assistants such as Siri, Cortana, Google and Alexa are growing each day.
From this, we can conclude that the future of online searching will not be the typed text but voice searching. So marketers will need to choose keywords that can be optimized for SEO. They will need to be compatible with what people look for or ask the virtual assistant. No one will use type search in the future, and so optimizing content for text and voice search is something that website owners will need to do sooner than later.
3. AR and VR Types of Digital Marketing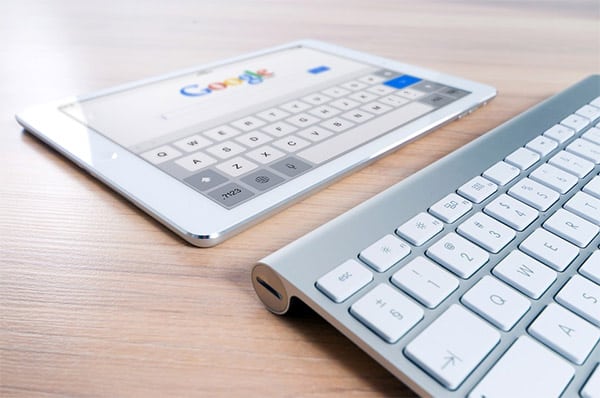 Augmented Reality and Virtual Reality are new types of digital marketing technologies that are already transforming businesses. They are critical technologies in product development and creating engaging content. They can also come in handy when telling prospects stories. AR and VR will be used to develop a 3D environment that will strengthen products, brands, and customers.
Already, brands are using AR to enhance the customer's shopping experience. They are using the technology to see how a particular piece of furniture will fit their homes before buying them. VR and AR can take customers to a virtual tour, have a real-world view of the clothes they want to purchase before they pay for them.
Companies are using VR to bridge the gap between action and experience. Also, they are using technology to offer a digital experience to promote products. Besides, you can use VR to showcase products that are still being developed. It helps them to get interested in the new products.
Distinguishing a brand from what the competitors offer by using VR gives a company a competitive advantage. Therefore, marketers that will embrace the technology will test new ideas and have the upper hand over their competitor.
On the other hand, Augmented Reality is giving marketers strategies that will allow them to give their customers value. It is the driving force behind sales in many companies as it is giving them a tool to drive sales up.
AR allows businesses to include digital aspects on top of the physical locations. So they can use AR to provide brand-related experience, including using AR to scan materials to determine the quality before they are supplied.
4. Images on Social Media
A study conducted by digital media marketing company – Sprout Social, revealed that over 46% of people with an Instagram account purchased a product because they saw its images on Instagram's sponsored pages. So, what does it tell us? Social media is coming up pretty well, and if the explosion in e-commerce is anything to go by, it would be folly for any business to ignore social media networks. Therefore, there is a need to exploit the possibility of businesses closing sales on social media portals.
But the pandemic has taught us one thing: online shopping is vital and is here to stay. So any entrepreneur that prepares shoppable posts and pictures is likely to increase sales if the posts and the images are posted on the right social media platform.
Interestingly, shoppable posts are now spanning almost all the social media, including Facebook, Pinterest, YouTube, and Instagram. The platforms help businesses maximize their social media presence, allowing potential customers to click on the relevant product's shopping icon. From here, the customer is directed to the company's e-commerce website page where they access more details and are given the option to add the product to the cart. It is not just easy, but it is convenient and stress-free.
Also, Google has implemented its groundbreaking image recognition algorithm. This is due to the emerging evidence that SEO is no longer considering the domain of words vital and is instead looking at the domain of videos and pictures. It considers them informative since it can summarize a thousand-word story into one image. Already, it is possible to enter an image into Google and you will get several contents on it. With time, it will be possible to search a person's image and get details about them. In the meantime, marketers are already planning how to use image search to hack into a client's brand.
5. Video Content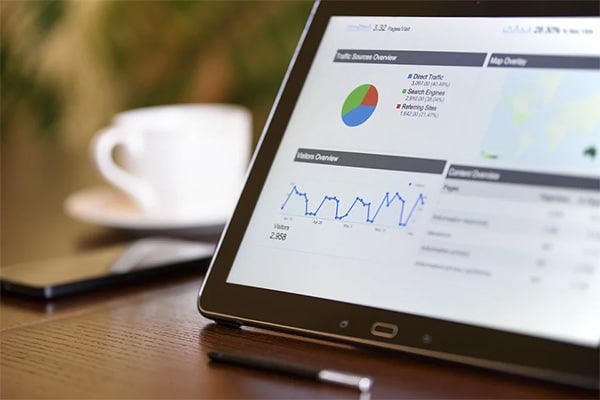 Perhaps 2021 is the year video content will solidify its position. The pandemic played its role by telling the public that video content is important, making its demand to start growing. As a result, it is becoming one of the digital marketing strategies that businesses are using to reach out to their prospects.
But the other interesting thing that is emerging is that short-term video content is getting preference over lengthy contents. Such videos are considered succinct and can summarize the brand's information to help them stay at the top. Videos are easy to digest and memorable. It explains why TikTok dominated during the COVID-19 pandemic.
How should one use videos?
There are two main ways you could use videos to enhance your visibility; use them to generate social shares and build links.
Link building 
Videos could generate plenty of links for a website if done by an expert. Unfortunately, there is too much video content, and so the user must strive to be exceptional. A unique video can easily go viral and have a great marketing outreach. So, think about whom you want to link to or share the video with before creating one. Ensure that the video offers something new to the viewer. It should be educational, amazing, or just humorous.
Also, videos could be shocking or annoying. What counts here is that it should evoke emotions and make the viewer want to share them.
Consider creating videos that can be used for both link building and brand awareness. Some videos will go viral while others will not. Hence, ensuring that you combine the two aspects could help. Make sure that the video can strike a chord with your intended audience. It helps it attract relevant links and will help enhance the link building processes.
Sharing
It is easier to share a video than a post. Also, videos can go viral and take your brand in all the four corners of the world.
Conclusion
Chatbots, voice search, and videos are becoming critical in marketing. Also, AR and VR, and social media are becoming relevant and will move digital marketing to the next level. Therefore, any business that wants to grow will have no option than to embrace digital marketing.
About the Author
Emily Moore is an English teacher with a passion for space and blogging. She believes that current exploration should be focused on preserving our planet's resources. With satellites circling the orbit, it is easier to get relevant data on any environmental changes. This, in turn, should help people quickly address any challenges.
Additional Links
Using Google Trends to Identify Social Media Opportunities
Digital Marketing Trends & Predictions
What are the Top Social Media Trends?
What is Contextual Advertising