Fully Managed Webinar Services
Our fully managed webinar services provide you the easiest way to have webinars and online events for your clients, employees, prospects without the complications and technical hassle
We will deliver peace of mind, speakers' assistance & guidance, attendee support and a live moderator. Our fully managed webinar services allow you to connect and engage your audience, anytime and anywhere.
Our fully managed services for webinars and online events allow you to deliver your content across any device to an audience of any size with no hassle and no downloads (on desktop computers).
You will receive reliable analytics reports to help you measure the success of your virtual event.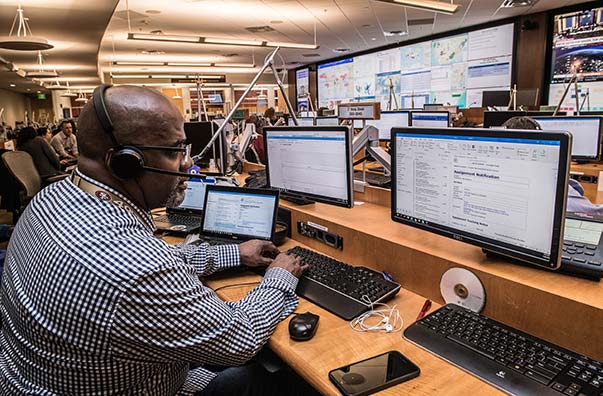 FULLY MANAGED VIRTUAL EVENTS
Most marketers, association executives and sales pros are busy and have very little time to be stressed over the multiple small details that are rolled into bringing a professional virtual event or a webinar to life. Nor do they want to rely on technical aspect of executing every aspect of a webinar or video meeting by themselves at the same time where they are focusing on content planning and prepping the presenter. And worrying about technology-related failures or glitches… need we say more?
More often than not, it takes a team!
But not just any team—an adept group of experts who can personally manage every element involved in carrying out your ideal virtual event. When it comes to the details, we leave no stone unturned. We take pride in our level of precision because your webinar shouldn't be anything but flawless.
HOW WE WORKS WITH YOU
Our dedicated webinar services manager will assist with the delivery of your webinar. You will receive full-service support throughout each phase of your webinar's lifecycle. Your dedicated webinar manager will answer all of your question. Here's how it works…
Pre-Webinar
We'll pair you with your own Full-Service Webinar Manager to create a customized online registration page for your event that matches your company's look and feel. Your Webinar Manager will set up your virtual room with your branding, and prepare the room with any conferencing materials or videos that may be used during the event, saving you time and giving you peace of mind that your webinar will run as smoothly as possible.
Live Webinar
During the live broadcast of the webinar, your team can lean on a dedicated and knowledgeable Webinar Manager to ensure the successful and professional delivery of your webinar. While your presenter delivers the content, the webinar manager is monitoring any requests from the attendees or hosts and assisting the presenter as needed.
Post Webinar
Our job is not finished upon the completion of your live webinar. Work with your Webinar Manager to create an edited recording of your event for repurposing as lead generation content and marketing collateral and view a detailed report of all attendees interactions within the web room.
WHY HIRE US FOR YOU WEBINAR
First and most important, we have you in our focused and the success of your webinar thus we are using the best webinar advanced technology, meaning more customization and less room for error.
It's important to us that your attendees can access your webinar from anywhere in the world with an with any device (desktop, laptop, tablet or mobile device) connected to the internet and our dedicated webinar manager is there live to make sure it happens.
Present your content with confidence knowing that your knowledgeable dedicated webinar manager and moderator is behind the scenes with you, assuring the flawless delivery of your presentation.
Want to get more details about how effective our fully managed webinar services can help your business? Simply fill the form below.