Morning Dough daily email newsletter covering the latest digital marketing & business marketing news, clear, actionable and enjoyable, consumed in 5 minutes or less. Check out the latest issue below and don't forget to subscribe.
December 7, 2023

Good morning.
AI Tools
9 Best AI 3D Modeling Generator.
11 Best AI Inventory Management Software.
Today's roundup:
1) Copilot in Bing Chat will soon support GPT-4 Turbo.
2) LinkedIn Shares New Insights Into the Impacts of Generative AI on the Workforce.
3) New Google Profile Page & Discussion Forum Structured Data With Search Console Reports.
Google has announced new structured data for discussion forum and profile page structured data on Google Search, with new markup and also new Search Console reports. Also, with this change, Google updated the Q&A forum structured data. This seems related to the new personalized experience within Google Search, the hidden gems, the follower counts and discussion and forum features.
4) Pinterest Expands Direct Links to More Ad Campaign Types.
5) Google, Canada agree on media support deal.
6) YouTube updates Product Drops tool for enhanced accessibility and control.
7) LinkedIn Expands ID Verification to More Regions.
8) TikTok Shares Insights Into the Performance of Ads for CPG Brands.
9) Google Ads API 2024 Schedule.
10) Introducing the Artist Account to Boost Discoverability on TikTok.
11) Google Ads Won't Allow Personalized Ads For Consumer Finance In February 2024.
12) Google Business Profile Review Service Restrictions Webpage.
More insights to explore…
Meta Highlights Key Platform Manipulation Trends in Latest 'Adversarial Threat Report' (+PDF).
YouTube Adds New Analytics Cards, Simplifies Its 'Product Drops' Feature (Video).
Using auction insights for better PPC competitor analysis.
Have an awesome day!
— Itay Paz
Austin Bergstrom Airport Day Parking
Verify a Real Estate Agent In Tennessee
Jackson Memorial Hospital Appointment Phone Number
Denver DMV Driver's License Appointment
DMV Edmond OK Online Appointment
Illinois Electrical Contractor License
Reschedule an Appointment for Drivers Test at Delaware DMV
New Jersey Board of Pharmacy (NJBOP)
Social Security Office Appointment Name Change
Walk In Appointment at New Jersey DMV
Change an Appointment for Drivers License at Virginia DMV
Krogers Minute Clinic Appointment
Florida Dept of Insurance License Lookup
Book a US Bank Virtual Appointment
Florida Insurance Adjuster License Lookup
Department of Corrections Offender Lookup Delaware
Massachusetts Handicap Placard Application
Reschedule an Appointment for Drivers License at New Jersey DMV
BOOK ANY APPOINTMENT IN A SIMPLE CLICK
Schedule an Appointment for Car Registration at Oklahoma DMV
Flu Shot Appointment Kaiser Permanente
Spectrum Appointment Customer Service
WALK-IN, IN PERSON, ONLINE, OR PHONE APPOINTMENT DIRECTORY
Sign Up for Ford Roadside Assistance
Texas Drivers License Appointment Houston
Cancel an Appointment for Road Test at Delaware DMV
State of Alaska Medical Board License Lookup
Charlotte Airport TSA Precheck Appointment
H&R Block Check Appointment Time
Hennepin County Driver's License Appointment
BJ's Tire Rotation Appointment
Walgreens Biometric Screening Appointment
DMV San Francisco Written Test Appointment
Cancel a Billings Clinic Appointment
Vehicle Registration Renewal RI
Teachers Credential Lookup New Jersey
New Jersey Electrical Contractor License
SC State License Verification For MD
Make Appointment for TSA Precheck
Kaiser Permanente Appointment by Phone
Appointment for ID at Louisiana DMV
Jackson Health Vaccine Appointment
Firestone Auto Care Appointment
Reschedule an Appointment DMV RI
Board of Dentistry License Verification Nevada
Drivers Test Appointment Kentucky
Find My TSA Precheck Appointment
Arkansas Roofing License Lookup
Schedule a Sam's Club Auto Center Appointment
Renewal Cosmetology License Indiana
Salt Lake County Health Department Vaccine Appointments
Secretary of State Illinois Driver's License Appointment
NJ DMV Appointment for State ID
Healthpartners Appointment Line
NJ MVC License Renewal Appointment
DMV Select Springfield VA Appointment
Puerto Rico Motorcycle Endorsement
Labcorp Fingerprint Appointment
Labcorp Appointment Confirmation
Mark Miller Toyota Service Appointment
Connecticut Handicapped Placard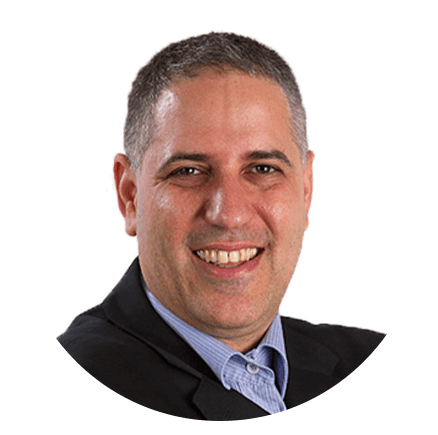 Itay Paz
Founder & CEO
Morning Dough
Follow Itay:
Twitter
/
Facebook
/
Linkedin
---
Advertise // Contact Us // Past Newsletters
Digital Marketing Tools // Digital Marketing Podcasts
Digital Marketing Terms // Digital Marketing Salary
Digital Marketing Consulting // Webinar Consulting
Copyright 2022 Morning Dough. All rights reserved.
POBox 1822, Kadima, 6092000, Israel