November 8, 2021

Cloudways Flexible & Transparent Pricing
Pay as you go plans that work for your business:
* 24/7/365 Support – Free online support, with optional add-ons to enhance your service.
* Pay As You Go – Pay only for the resources you consume with pay as you go billing.
* Free Migration – We migrate your first website to Cloudways for free.
* Free SSL Certificates – Secure your website with easy-to-install SSL certificates for free.
* No Lock-in – Freely use our services without being tied up in a contract.
* Unlimited Applications – Freedom to host unlimited applications on any plan.
Get 25% Discount for 3 Months Use Code: THEDOUGH
Good morning.
Today's roundup:
1) Yahoo! withdraws from China, becoming the second major American tech company in a month to leave the country.
2) Walmart acquires design tool Botmock as its invests in shopping by voice and text.
3) Google updates AdSense Policy center look, adds new feature updates for advertisers.
The announcement also indicates that upcoming features include "enabling screenshots of issues in the Policy center. This will help you pinpoint exactly where the issue is and give you the context to fix it quickly."
Google AdSense Future
How we See future of Google AdSense?
4) Google Said the Penguin Algorithm May Not Just Ignore Links, It May Target Whole Site.
5) Netflix Games starts global rollout on Android, with iOS 'on the way'.
6) Dropbox is adding folders that will automatically organize for you.
7) Apple's app tracking policy reportedly cost social media platforms nearly $10 billion.
8) Clubhouse goes multi-lingual with 13 languages added to newest update.
9) Snapchat Adds New Certification Course to Help Build Expertise in Snap Ads.
10) Pinterest is introducing Pinterest TV, a fresh dose of live, original and shoppable creator shows.
11) Google Ads Appeals Maximum Limits.
12) WhatsApp brings its Business API to the cloud to speed adoption.
More insights to explore…
3 months into testing our TikTok marketing strategy: Here's what we learned.
ROAS vs. ROI: Which Metric Should You Use?
How Apple's iOS changes are affecting Snapchat, following brands, and young Instagrammers.
Have an awesome week!
— Itay Paz
Target Minneapolis Headquarters
Indiana State Board of Nursing
Alta Resources Neenah WI Phone
How Do I Get a Human at Expedia?
Mississippi Department of Education
AZ Dept of Revenue Phone Number
Oregon Department of Transportation Phone Number
Strayer University School Code
NJ Board of Nursing Phone Number
Florida Health Department Phone Number
State Farm Roadside Assistance Phone Number
American Airlines Headquarters
New York State of Health Phone Number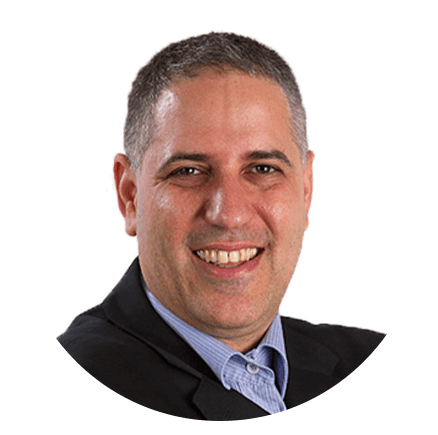 Itay Paz
Founder & CEO
Morning Dough
Follow Itay:
Twitter
/
Facebook
/
Linkedin
---
Advertise // Contact Us // Past Newsletters
Digital Marketing Consulting // Webinar Consulting
Copyright 2021 Morning Dough. All rights reserved.
POBox 1822, Kadima, 6092000, Israel
Apple
,
Content Marketing
,
Digital Marketing
,
Ecommerce
,
Facebook
,
Google
,
Google AdSense
,
LinkedIn
,
Pinterest
,
SEO
,
Social Media Marketing