October 28, 2021

Good morning.
Today's roundup:
1) Instagram Adds New Data Analytics to Provide More Performance Insight for Marketers.
2) Facebook will start downranking your Groups posts if you break its rules.
Microsoft is keeping the formula the same across its vertical-specific ad types, which may help PPC professionals at agencies more easily get this ad type going for different clients.
Microsoft Advertising is introducing health insurance ads as a pilot program, the company announced Tuesday. The new format is now eligible to serve for advertisers targeting U.S. customers.
4) Facebook scales back its crypto ambitions once again.
5) Twitter Trending Topics for the 2021 festive season.
6) Ironsource will buy mobile ad and app monetization firm Tapjoy for $400M.
7) Researchers show Facebook's ad tools can target a single user.
8) Pinterest gets more TikTok-like with a 'Watch' tab for videos, announces $20M in creator rewards.
9) Clarity in an uncertain future: Cookies, privacy, and marketing roadblocks.
10) YouTube Adds Auto-Chapters as a Search Element, the Next Stage of its Chapters Push.
11) Google: Say hello to better phone calls.
12) How holiday shopping is shaping up, supply chain havoc, and retail media in 2022.
More insights to explore…
Reach More Buyers on eBay: How to Connect eBay to Your Shopify Store.
Guide: How to Optimize Your Blog Content for Social Media.
How to Add Social Proof to Websites: 7 Examples People are Raving About.
Using Amazon Renewed to Sell Your Refurbished Products.
Microsoft Advertising (Bing Ads) or Google Ads (Adwords)? Why to Advertise on Microsoft?
People are spending more time online on their desktops, meaning that businesses should advertise on the platforms that take them where consumers are. This means Microsoft Advertising! It's a great way to connect with customers and has proved to provide a high ROAS for those businesses that use the right strategies.
In this video, we give you five reasons why Microsoft Advertising is a great investment to make!
Have an awesome day!
— Itay Paz
New Jersey Board of Pharmacy License Verification
Arizona Department of Revenue Telephone Number
NY Department of Health Telephone Number
How To Get a Handicap Tag in Louisiana?
DMV Jacksonville FL Appointments
University of Texas at Arlington Federal School Code
How much is hunting license in Georgia?
Nevro 1800 Bridge Pkwy Redwood City CA 94065
State of Minnesota Insurance Commissioner
Orlando Airport Lost and Found
Sales Tax in Port Charlotte Florida
Make An Appointment Wells Fargo
How much is 25000 a year per hour?
Commission Junction Affiliate Program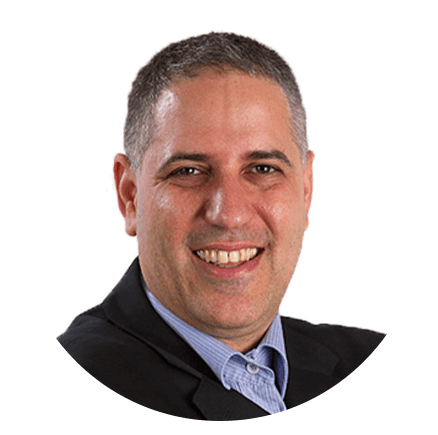 Itay Paz
Founder & CEO
Morning Dough
Follow Itay:
Twitter
/
Facebook
/
Linkedin
---
Advertise // Contact Us // Past Newsletters
Digital Marketing Consulting // Webinar Consulting
Copyright 2021 Morning Dough. All rights reserved.
POBox 1822, Kadima, 6092000, Israel
Amazon
,
Content Marketing
,
Digital Marketing
,
Ecommerce
,
Facebook
,
Google
,
Instagram
,
LinkedIn
,
Microsoft Advertising
,
SEO
,
Social Media Marketing