November 29, 2021


Good morning.
We've curated for you the best Cyber Monday 2021 deals available now for you now:
Amazon
Up to 46% off Samsung Monitors
Cloudways
Managed Hosting Plans at 40% OFF (Pick your desired cloud hosting plan at an incredible discount for 4 months this BFCM). Use Code: THEDOUGH
Get Response
GrooveFunnels
Your Free Groove.cm Account (Account Includes Access to All 18 Of These Powerful Apps)
NameCheap
70% off VPS Hosting (Use BFCM21 code)
OptinMonster
Up to 60% off (Discounts, Free Prizes, and a MacBook Air Giveaway!)
WP Rocket
Loganix
Get 20% off + 10% (post-purchase credit with code BFDEAL21)
VOLUUM
Get $600 worth of traffic for $128 (Superior tracking + free landing page manager come in a pack)
SERPWatcher
Green Geeks Web Hosting
Bluhost Web Hosting
DeamHost
98% off Domain Registrations and 20% Pro Services
A2Hosting
Up to 82% off Web Hosting (for all web hosting including VPS, Managed Hosting, Dedicated Servers).
SiteGround
Nexcess Hosting
Get 75% off the first 3 Months (When You Sign Up for any Monthly Plan with Code BESTPRICE2021)
Explore the Morning Dough's extended Digital Marketing Tools directory.
Today's roundup:
1) Snap expands mobile ad tools with multi-format addition.
2) Data Breach Spreads to Six Web Hosts.
Marie Haynes posted a Twitter poll (which I reshared a couple times yesterday) asking what you (mostly SEOs) are seeing five days into the Google November 2021 core update. About 50% of those who responded said they are not seeing much from this update on the sites they deal with.
4) eCommerce app installs grew 10% this year.
5) Google Ads Sports Betting Ads in Florida No Longer Allowed.
6) Why GoDaddy Data Breach of +1 Million Clients Is Worse Than Described.
7) Mobile Strategy game spending grows 24%.
8) Google AdSense Matched Content Being Shut Down on March 1, 2022.
9) YouTube Adds Option to Reuse Details from Previous Videos to Streamline Uploads, New Mobile Analytics.
Today we're talking about more YTA features on Studio Mobile, a new feature that allows you to reuse details from a previous video in the upload flow, Membership's tab improvements, and the results from an experiment we recently ran.
10) Microsoft Bing ads page insights.
11) Instagram Launches Live Test of Longer Videos in Stories.
12) Explaining Google's November 2021 Core Update.
More insights to explore…
How publishers are tackling the biggest audience data and analytics challenges: Report.
How marketers can adapt to Google's local SEO changes.
What is Giving Tuesday? A Guide for Your Shopify Store.
LinkedIn: Gen Z Is Our Fastest Growing Audience.
Have an awesome week!
— Itay Paz
Acceptance Roadside Assistance
Oregon Department of Transportation Phone Number
Orlando Airport Lost and Found
Colorado Division of Real Estate
Pharmacy Technician Salary California
Apple Pharmacy 7 Brownsville TX
Pennsylvania Medicaid Phone Number
Georgia Department of Insurance
First Communities Corporate Office
AAA Roadside Assistance California Number
Dillard's Human Resources Number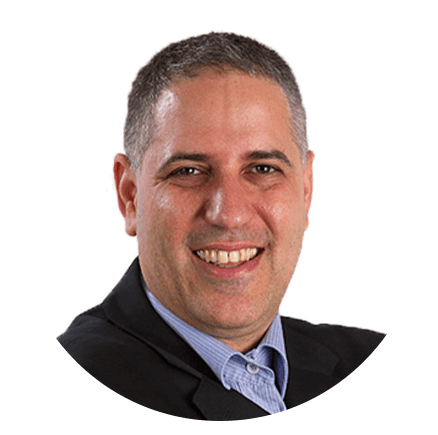 Itay Paz
Founder & CEO
Morning Dough
Follow Itay:
Twitter
/
Facebook
/
Linkedin
---
Advertise // Contact Us // Past Newsletters
Digital Marketing Consulting // Webinar Consulting
Copyright 2021 Morning Dough. All rights reserved.
POBox 1822, Kadima, 6092000, Israel
Amazon
,
Analytics
,
Core Web Vitals
,
Digital Marketing
,
Facebook
,
GoDaddy
,
Google
,
Google Ads
,
Hosting
,
LinkedIn
,
Microsoft Bing