What is Internal Link in SEO?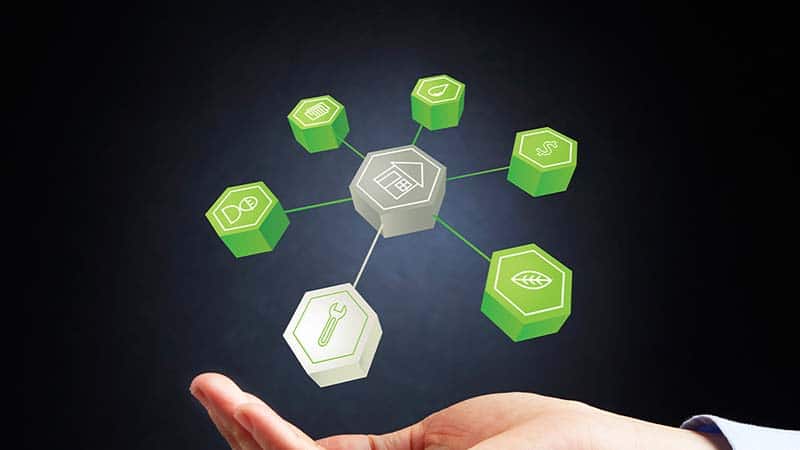 Discover what is internal link in SEO and get the best 27 internal linking strategies to get more search engine traffic for your content.
Planning an internal linking strategy for your website? Pick from 27 of these internal linking strategies recommended by 40+ SEO experts.
Should you have an internal linking strategy, or should you insert any link you think will look good on a given page?
Good question! To answer it, we've put together this guide that covers everything you need to know on internal linking, from types of internal links to best practices and internal linking strategies.
What is Internal Linking?
Internal linking is the process of linking pages internally within the same domain. Meaning: An internal link is a link from a page on a site/domain to another page on the same site/domain.
For example, this page on Databox's domain is linking (look at the hyperlink) to another page on SEO for beginners on the same domain. Internal links are also commonly found on the main navigation, footer, and under images.
And just so you don't confuse the two: an external link is a link from a page on one domain to a page on another domain.
Why are Internal Links in SEO Important?
Internal links help in three ways:
They make it easy for site visitors to navigate your site. This increases their dwell time or the time they spend on your page (in other words, reduced bounce rate).
They pass link juice or ranking power from one page to another. So, if you link a low-ranking page to a high ranking page, the latter can pass on some of its link authority to the former, helping it rank better.
They help Google crawl through your site and make sense of your site's hierarchy. This, in turn, helps with your site's search engine positioning.
Want confirmation internal linking helps SEO? Here's what our survey of about 70 contributors had to say:
benefits of internal linking efforts
Besides helping your SEO, internal links help your conversion rates too. How? By acting as call to action messengers.
For instance, if we're talking about how to bake the perfect brownie and I linked my order-your-brownie-page here, you could easily go to it (without having to look for it) and place an order! (Spoiler alert: I don't have a brownie shop, unfortunately. I'm a brownie fan nonetheless).
Internal Link in SEO
Now, on to internal linking strategies paired with tips to add internal links, from making links prominent, writing relevant anchor text, and much more.
Here are the 27 best internal linking strategies you can implement today:
1) Write relevant anchor text.
2) Use Google to find relevant internal links to add.
3) Use a WordPress plugin to detect suitable internal links.
4) Use Ahrefs to identify opportunities to add internal links.
5) Add long breadcrumbs.
6) Create lots of content.
7) Create content clusters.
8) Add relevant blog posts after each paragraph.
9) Create a link structure for your pages.
10) Make a manual list of posts you want to link to.
11) Try search-relevant link placement.
12) Create an ultimate guide.
13) Use page by page interlinking analysis.
14) Adopt the people-first approach.
15) Plan internal links at the start of the content creation process.
16) Refresh best performing content to add internal links.
17) Create a recommended reading link box.
18) Link lower-traffic page in high traffic driving pages.
19) Internally link on product pages.
20) Add internal links to each category.
21) Add internal links to similar products.
22) Link to sales pages from your how-to guides.
23) Link to landing pages through topic and city pages.
24) Remove internal links on pages with low relevance.
25) Make sure your links aren't broken.
26) Link internally from the footer.
27) Make internal links prominent.
Read more here.