Mastering SEO in the Age of Ever-Changing Google Algorithms
Search engine optimization has never been for the faint of heart. But in recent years, adapting to Google's endless algorithm changes has become more challenging than ever. Google rolls out hundreds of updates annually – tweaking ranking factors, shifting priorities, and disrupting even seasoned SEOs.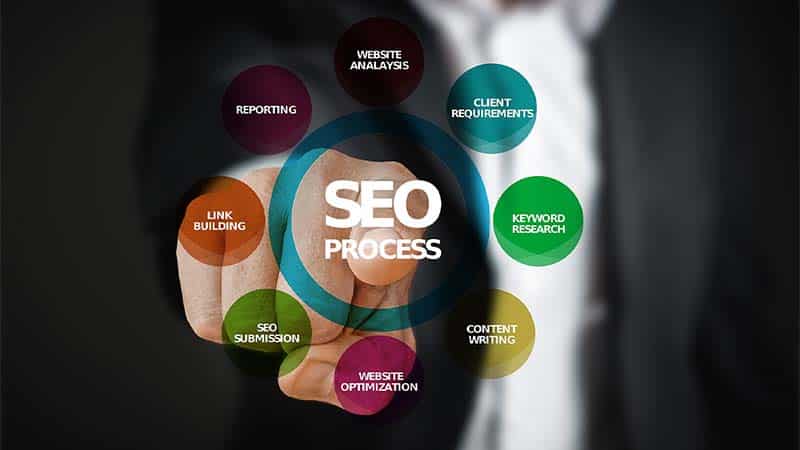 Staying on top of Google's volatile algorithm requires constant vigilance and agility. Failure to detect and align with algorithm shifts can mean plummeting rankings and crumbling organic traffic overnight. Many companies have suffered at the hands of broad core updates like BERT and Panda.
But with the right strategies, SEOs can adapt to anything Google throws their way. By monitoring algorithm updates meticulously, deeply understanding ranking signals, optimizing for the latest priorities like page experience and EAT, and leveraging advanced capabilities like AI, brands can build sustainable search dominance.
This guide will equip enterprise SEOs with the strategies and tactics needed to detect Google's algorithm shifts early, assess impact, and swiftly adapt both technical and content SEO to satisfy the perpetually changing search engine. While Google will surely keep challenging SEOs, prepared search marketers can evolve their strategies to withstand whatever comes next.
Read on to future-proof your SEO against Google's relentless algorithm churn and secure lasting success despite perpetual change. With focus and flexibility, your brand can consistently rank at the top no matter how volatile search algorithms become.
Monitoring Algorithm Updates
Google's algorithms are constantly evolving to deliver better search results. Major updates can significantly impact rankings overnight. This means SEOs must stay on top of new developments and assess impact quickly.
There are a few key ways to monitor algorithm updates. Google directly announces some, like core updates and product reviews updates. Technical SEOs can detect fluctuations in rankings and SERP features around these dates. Third-party tools like Moz and SEMrush publish lists of algorithm changes. Their sensors detect ranking volatility globally.
Subscribing to Google's blog and webmaster newsletter ensures you receive official algorithm announcements. Actively monitoring forums like WebmasterWorld and tracking tools provide additional signals for early detection. Ongoing SERP tracking helps measure how your site is affected.
Adapting to Google's Focus on E-A-T
In recent years, Google has strengthened its emphasis on E-A-T (Expertise, Authoritativeness, Trustworthiness) in search rankings. Pages now need strong E-A-T signals to rank well, especially for YMYL (Your Money, Your Life) topics.
To adapt, technical SEOs conduct E-A-T audits evaluating criteria like page author expertise, site reputation and transparency, contact information prominence, sources quality, tone, accuracy, etc. Optimizing these elements improves E-A-T signals.
Content teams must also align with EAT principles when creating pages on sensitive topics like finance, health and law. This includes citing trustworthy sources, communicating expertise, avoiding hype, and being transparent about business practices like sponsors and affiliates.
Targeting More Long-Tail, Informational Keywords
Google is shifting towards more long-tail keyword opportunities in SERPs. Short head terms now often trigger video carousels or featured snippets occupying prime real estate. Longer informational queries now offer less competitive space on page 1.
SEOs are adapting keyword strategies by targeting ultra-specific long-tail terms. These require building robust content with relevant subtopics covered in detail. Content optimization should incorporate questions and phrases people use when learning about a topic. Topic clustering helps target groups of similar long-tail keywords.
Optimizing for Google Discover and Featured Snippets
Google Discover and featured snippets highlight content formatted as quick-answering snippets. Ranking here leads to major impressions and clicks.
To target them, SEOs research popular queries triggering these features in their niche. They craft standalone pages or blog posts providing succinct answers to these questions in an easy-to-parse style. Structured markup like FAQ schema further helps Google interpret the content correctly.
Compelling headlines and intros catch searchers' attention while clearly communicating the crux of the content. In some cases, optimizing existing pages with relevant long-form content allows ranking for featured snippets without added work.
Building a Content Creation Process Aligned with Google's Needs
In the past, marketing teams could get by repurposing content across channels. But Google now expects original, in-depth content tailored to searcher needs.
To align content with Google's preferences, leading SEOs implement structured content frameworks. These define research requirements, outline types, establish creation workflows, and provide templates for key content like guides. QA processes ensure content quality and accuracy.
Some teams use AI tools like MarketMuse to surface high-potential topics, accelerate drafting, and optimize content for SEO. AI can also identify thin content needing beefing up based on word count, keyword usage, links, multimedia, etc.
Adopting a Mobile-First Indexation Mindset
With mobile representing over 60% of searches, Google is transitioning to mobile-first indexing. This means the mobile version of pages determines rankings, rather than desktop.
To adapt, technical SEOs must ensure mobile pages are properly structured, easy to navigate, quick loading, and display well cross-device. Dynamic serving can optimize content for mobile vs. desktop. Eliminating mobile interstitials and other frictions enhances user experience.
Link equity now flows page-to-page rather than site-wide, so mobile optimization impacts pages' individual authority. Structured data and page Speed are also now evaluated mobile-first.
Optimizing Site Speed as a Ranking Signal
Page speed has emerged as an important ranking factor. Slow load times hurt not just conversions but also rankings.
Technical teams address speed by optimizing images, enabling caching, minimizing HTTP requests, and implementing code best practices. Migrating to AMP pages boosts mobile speed.
Core Web Vitals like LCP, FID and CLS which measure loading experience are now ranking factors too. Monitoring metrics like TTFC, TBT, and FCP helps improve real world user experience.
Building High-Quality Link Profiles
Google's ever-improving capabilities to detect unnatural links means low-quality tactics can seriously damage rankings. So SEOs must build high-quality, trustworthy backlink profiles.
This starts by creating genuinely useful content that earns organic links and mentions. Outreach focuses on relevant sites with influence in your space, not spammy networks. Guest posting partnerships with top industry blogs help build branded anchor text links. Loyalty programs incentivize natural links from customers.
Ongoing link audits detect and disavow toxic links. Using Google Disavow, not 301s, properly warns Google to ignore bad backlinks while maintaining your site's link graph.
Structuring Sites for Omnichannel Search
Users now search across multiple platforms like Google, YouTube, Amazon Alexa, etc. Optimizing for omni-channel requires adapting SEO strategies.
Ensuring website content surfaces in both web search and smart assistants requires conversational, natural language content optimized for voice queries.
Populating knowledge panels necessitates consistent structured data across pages like schema markup. Providing video content optimized for YouTube unlocks new discovery paths.
Omnichannel SEO will only grow more crucial as people engage with brands across more devices and interfaces.
Leveraging AI for Next-Level SEO Capabilities
Sophisticated AI now enables SEOs to understand Google like never before and achieve unprecedented optimization.
AI analyzes historic SERP data to determine ranking factors correlated with top results. This reverse engineers Google's algorithm to inform optimization.
AI also automates tedious SEO tasks like competitive analysis, content research, keywords discovery, on-page optimization, link prospects discovery and outreach – amplifying expert SEOs' efforts.
Looking ahead, SEO will become more predictive and proactive with AI. Bots will optimize entire websites autonomously, predict content performance, and recommend optimizations tailored to Google's evolving algorithm.
Summary
Staying on top of Google's endless algorithm updates is challenging but necessary. By monitoring Google announcements, leveraging AI tracking tools, and assessing site impact regularly, SEOs can quickly detect changes. Adapting to the latest algorithm developments – like catering to EAT, targeting long tail keywords, optimizing for featured snippets, improving site speed, avoiding link over-optimization, and structuring for omnichannel search – is essential for sustainable success. Companies investing in advanced capabilities like AI-powered optimization will gain a competitive edge in adapting to Google's perpetually changing algorithms.
Michigan LARA Contractors License Look Up
Michigan LARA Roofing License Lookup
Texas Real Estate Agent License Search
Rhode Island Contractors Board Lookup
Dental Board of Texas Dentist Licenses Search
Book a Regions Bank Appointment
Connecticut Medical Board (CT MB)
DMV Appointments Petersburg VA
Renew Tennessee Driver's License Online
Georgia Non Resident Insurance License Lookup
Attorney License Lookup North Carolina
Cancel an Appointment for Mazda Dealership
Texas Psychologist License Verification
Alaska Department of Education and Early Development License Verify
Wyoming State Board of Medicine
Walk In Appointment at Michigan DMV
Hawaii Department of Transportation
State Bar Attorney Lookup New York
Florida Department of Revenue Phone Number
New Hampshire Board of Nursing License
OH Dental Board License Lookup
Cancel an Appointment for AFC Urgent Care
Illinois Contractors Board Phone Number
State Bar of Attorney Search Missouri
Prisoner Lookup Clayton County
New Jersey Department of Labor Phone Number
Reschedule an Appointment for Drivers License at DDS Georgia
Dental Board of New York Dentist Licenses Search
Look Up Delaware Insurance License
Board of Dentistry License Lookup Oregon
Bibb County Sheriff Inmate Search
Road Test Appointment Honolulu
Iowa Department of Insurance License Lookup
Ohio BMV Title Transfer Appointment
Virginia Road Skills Test Appointment
Tennessee Board of Dentistry License Lookup
Puerto Rico DMV Title Replacement
How to Get a Drivers License in North Dakota?