A Comprehensive Guide to Identifying and Repairing Internal Link Errors
Broken internal links can be a silent killer for your website's user experience and SEO. They not only frustrate visitors but also prevent search engines from properly indexing your site. In this guide, we'll delve deep into the world of broken internal links, why they matter, and how to fix them.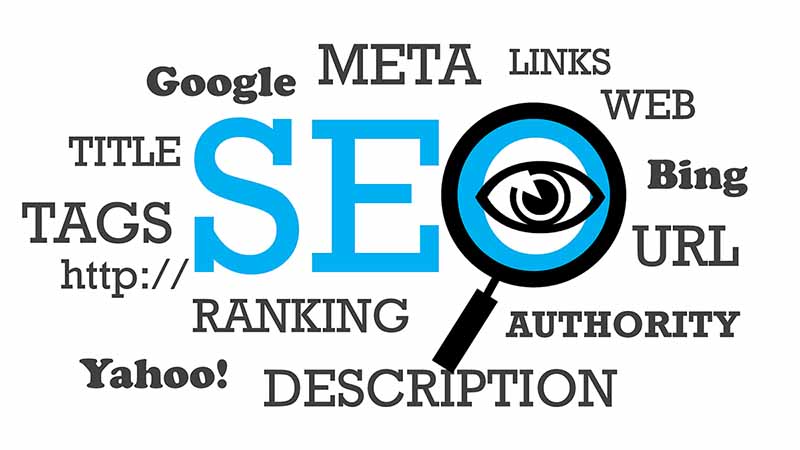 Understanding Broken Internal Links
Broken internal links, as the name suggests, are links within your website that point to non-existent pages. These can arise due to various reasons, such as:
Pages being deleted or removed.
Typos in the link's URL.
Changes made to a page's URL without updating the redirect.
Structural changes during a site migration.
Moreover, broken links can arise when a website undergoes a redesign or when there's a change in the content management system. It's essential to have a system in place to monitor these links regularly.
Additionally, as websites grow and evolve, the chances of broken links occurring increase. Regular audits can help in identifying these links and ensuring that they are fixed promptly.
Why Fixing Broken Links is Crucial
Broken links can severely impact your website in two main ways:
Impact on SEO: A well-linked internal structure distributes link equity throughout a website. Broken links interrupt this flow, potentially diminishing the value of a page or even the entire domain.
User Experience (UX): Broken links can frustrate users, leading to a negative user experience and eroding trust in your website.
Search engines, like Google, prioritize websites that offer a seamless user experience. Broken links can lead to lower rankings, affecting the website's visibility and organic traffic.
From a user's perspective, encountering a broken link can be a sign of neglect, making them question the credibility and reliability of the website. This can lead to higher bounce rates and reduced engagement.
Identifying Broken Internal Links
Before fixing broken links, you need to identify them. This can be done through:
Manual Checking: While this method is time-consuming, it's a straightforward way to identify broken links.
Utilizing Online Tools: Tools like Google Search Console and Google Analytics can help identify broken internal links.
SEO Tools: Solutions like Screaming Frog, Ahrefs, and Semrush can detect and resolve broken links efficiently.
When using online tools, it's essential to ensure that they have access to all parts of your website. Some sections might be restricted, leading to incomplete results.
For larger websites, using specialized SEO tools can be more efficient as they can scan thousands of pages quickly and provide detailed reports on broken links and their locations.
Steps to Fix Broken Internal Links
Once you've identified broken links, you can:
Redirect Links: Use 301 redirects to guide users to the correct page.
Remove or Replace Links: If a page no longer exists and there's no suitable replacement, consider removing the link.
When redirecting links, it's essential to ensure that the new page is relevant to the original content. Misleading redirects can confuse users and lead to a poor user experience.
For websites with a vast number of pages, automating the process of fixing links can save time. Several plugins and tools can help in automating the process of identifying and fixing broken links.
Preventing Future Broken Links
To avoid the recurrence of broken links:
Regular Audits: Schedule regular link audits to identify and fix broken links.
Training and Guidelines: Provide content creators with best practices on content upload, including how to create and fix links.
Consistency is key when it comes to preventing broken links. Regularly updating content and ensuring that all links are functional can go a long way in maintaining a website's integrity.
Furthermore, having a dedicated team or individual responsible for monitoring and fixing broken links can ensure that the website remains error-free and offers a seamless user experience.
The Role of CMS in Managing Links
Content management systems like WordPress and Drupal offer plugins or modules that can help in identifying problematic links and fixing them.
Modern CMS platforms often come with built-in tools or integrations that allow for real-time link checking. This ensures that content creators are alerted immediately if they insert a broken link.
Additionally, with the rise of AI and machine learning, some CMS platforms now offer predictive analytics to anticipate potential link issues before they arise, allowing for proactive management.
The Impact of Broken Links on SEO
Search engines prioritize relevant and trustworthy pages. Websites with broken links appear incomplete and fragmented, affecting their SEO ranking.
It's worth noting that search engines continually crawl websites to update their indexes. Encountering multiple broken links can signal a poorly maintained site, leading to potential ranking penalties.
Moreover, broken links can disrupt the flow of "link juice" or authority throughout a website. This can result in some pages not receiving the authority they deserve, affecting their visibility in search results.
The Importance of a 404 Landing Page
A functional and attractive 404 landing page can help preserve the brand image and user experience when users encounter a broken link.
Instead of displaying a generic error message, a custom 404 page can guide users back to the main site or offer suggestions for other relevant pages. This not only retains the user but also reduces the bounce rate.
Furthermore, integrating analytics into your 404 page can provide insights into how users are encountering these errors, helping in identifying and fixing the root causes.
The Role of Redirects in Fixing Links
Implementing redirects, especially 301 redirects, is commonly used to fix internal broken links. This method passes on PageRank to the redirected page, ensuring that the link equity is not lost.
However, it's crucial to use redirects judiciously. Over-relying on them can lead to redirect chains, which can slow down the site and create a poor user experience.
When implementing redirects, always ensure that the destination page is contextually relevant to the original content. This ensures that users and search engines find the content they expect, preserving trust and authority.
The Human Element in Broken Links
Human error, such as incorrect URL spelling or changes in website URL structure, is a common cause of broken internal links. Providing training and guidelines can help mitigate these errors.
Regular training sessions for content creators can ensure they are updated with the best practices in link creation and management. This can significantly reduce the occurrence of broken links due to human error.
Lastly, fostering a culture of accountability and continuous improvement can ensure that mistakes are identified, rectified, and used as learning opportunities. This proactive approach can significantly enhance the overall health and performance of a website.
The Role of Backlink Analysis in Identifying Broken Links
While internal links are crucial, backlinks pointing to your site from external sources also play a significant role. Monitoring these links can provide insights into potential broken links.
Backlink analysis tools can help identify which external links are pointing to non-existent pages on your site. These broken links can lead to missed opportunities, as they might be from authoritative sources.
By regularly monitoring your backlinks, you can ensure that any changes or deletions of pages on your site don't result in lost link equity from external sources.
Moreover, reaching out to websites that have linked to non-existent pages and providing them with the correct link can foster better relationships and ensure consistent traffic flow.
The Importance of Anchor Text in Linking
Anchor text, the clickable text in a hyperlink, plays a crucial role in providing context to both users and search engines about the content of the link's destination.
Using descriptive and relevant anchor text can enhance user experience and provide SEO benefits. It gives users a clear idea of what to expect when they click on a link.
However, over-optimizing anchor text or using generic terms like "click here" can be counterproductive. It's essential to strike a balance and ensure that the anchor text is both descriptive and natural.
Regularly reviewing and updating anchor text can ensure that it remains relevant, especially if the content of the linked page has changed over time.
The Impact of Site Structure on Internal Linking
A well-organized site structure can significantly influence the effectiveness of internal linking and the overall user experience.
Websites with a clear hierarchy and logical organization make it easier to implement effective internal linking strategies. Each main category or section can have interlinked sub-pages, distributing link equity and guiding users through the site.
A disorganized site structure can lead to orphaned pages (pages with no internal links pointing to them). These pages can be hard for users and search engines to discover, leading to missed opportunities.
Regularly reviewing and optimizing the site structure can ensure that all pages are accessible, improving crawlability and user navigation.
Mobile Optimization and Broken Links
With the increasing number of users accessing websites via mobile devices, ensuring that links work seamlessly on mobile is crucial.
Broken links can be even more disruptive on mobile devices due to smaller screen sizes and different navigation patterns. Users might find it more challenging to navigate back to the main page or find the information they're looking for.
Mobile-specific issues, such as touch elements being too close, can also lead to accidental clicks on the wrong links. Regularly testing your site on various mobile devices can help identify and fix such issues.
Using responsive design and ensuring that all links are functional across different devices can enhance the mobile user experience and prevent potential broken link issues.
Continuous Monitoring and Automation
In the dynamic world of websites, where content is continuously added, removed, or updated, ongoing monitoring of links is essential.
Setting up automated tools that scan your website regularly can help in early detection of broken links. Immediate alerts can ensure that issues are addressed promptly, minimizing disruptions.
Automation can also assist in identifying patterns or recurring issues, allowing for more strategic fixes. For instance, if a particular section of the site frequently has broken links, it might indicate a deeper structural problem.
While automation can significantly assist in managing links, periodic manual checks and reviews are also essential. They can provide insights that automated tools might miss and ensure a holistic approach to link management.
Summary:
Broken internal links can negatively impact your website's user experience and SEO. Regularly monitoring and fixing these links is crucial for the overall health and performance of your site. With the right tools, strategies, and a proactive approach, you can ensure that your website remains free of broken links, offering a seamless experience to users and maintaining its SEO ranking.
Montana Office of Public Instruction (Montana OPI)
Rhode Island Department of Corrections (RI DOC)
Virginia Pharmacy Board Look Up
Tennessee Board of Pharmacy (TNBOP)
DMV Appointment Aurora Colorado
Nevada Relators License Lookup
South Dakota State Board of Cosmetology (SD COSMO)
Pennsylvania Board of Pharmacy (PABOP)
Nevada Unemployment Office (Nevada DOL)
Michigan Real Estate Commission (MREC)
Louisiana Real Estate Commission (LREC)
Virgin Islands Board of Contractors Number
New Jersey Division of Fish and Wildlife (NJ Fish)
Illinois Medical Board (IDFPR)
West Virginia Secretary of State Business Search (WV SOS)
Virgin Islands Home Inspection License
Wisconsin Department of Public Instruction (WI DPI)
Virginia Unemployment Office (VA DOLI)
NJ DMV Non Driver ID Appointment
West Virginia Unemployment Office (West Virginia DOL)
Florida CLD Permit Test Appointment
Healthpartners Appointment Center Phone
New Hampshire Department of Transportation (NHDOT)
Nebraska Board of Public Accountancy (NBPA)
Colorado Inmate Search (CO DOC)
Oklahoma Board of Nursing Registry Lookup
Change Address on License Tennessee
Minnesota Department of Education (MN MDE)
Minnesota Unemployment Office (Minnesota DLI)
Make an Appointment for PNC Bank
Alabama Board of Medical Examiners (ALBME)
Ohio Department of Labor (Ohio DOL)
Wisconsin Unemployment Office (DWD WI)
Nevada Department of Corrections (NVDOC)
Hawaii Adjuster License Lookup
South Carolina Dept of Cosmetology
Utah Department of Transportation (UDOT)
Oklahoma Department of Labor (Oklahoma DOL)
Wisconsin Board of Pharmacy (WIBOP)
Guam Commercial Driver's License
Georgia Contractor State License Board Check a License
Maine Board of Pharmacy (MEBOP)
Indiana State Board of Nursing (IN PLA)
Make an Appointment for Road Test at Minnesota DMV
DOC Inmate Lookup New York (NY DOC)
New York Real Estate Commission (REBNY)
Colorado Department of Transportation (CDOT)
Arkansas Contractors Licensing Board State License Verification
Washington Unemployment Office (Washington DOL)
Carolina Herrera Bridal Appointment
Hawaii Department of Land and Natural Resources (DLNR)
Ascension Appointment Scheduling
Ohio Real Estate Licensing Division Licenses Check
Vermont Medical Board (Vermont BOM)
Secretary of State LLC Lookup South Carolina
Schedule a Spectrum Technician
Parking at Salt Lake City International Airport
Montana Insurance Commissioner (CSI MT)
Appointment Scheduling for Banks
Idaho Vital Records (ID Vital Records)
Kaiser Booster Shot Appointment
Ohio Department of Insurance (ODI Ohio)
New York Department of Environmental Conservation (NY DNR)
Mississippi Department of Wildlife Fisheries and Parks (MDWFP)
Louisiana Department of Education (LA DOE)
Appointment for Learner's Permit Test at Oregon DMV
Department of State Business Search Georgia
New Mexico Attorney Bar Search
New Mexico Unemployment Phone Number
Indiana Professional Licensing Agency (Indiana PLA)
Indiana Secretary of State (IN SOS)
Kansas State Board of Healing Arts Phone Number