The Art of SEO: Mastering Metrics for Long-Term Results
In the ever-evolving landscape of digital marketing, mastering the right SEO indicators is not just about climbing the search engine rankings; it's about understanding the nuances that lead to lasting results. As search engines become more sophisticated, the indicators of success have shifted from mere keyword placement to a complex array of factors that signal relevance, authority, and user satisfaction. This article delves into the essential steps to mastering these indicators, ensuring that your SEO efforts are not just a flash in the pan, but a sustained strategy for long-term success.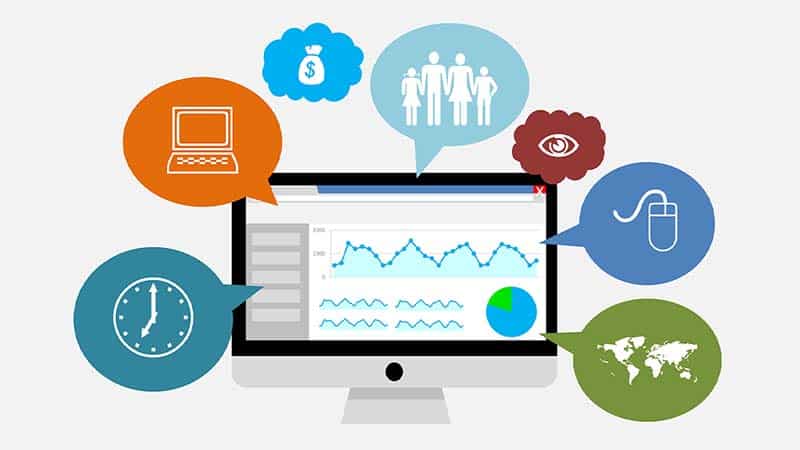 Understanding SEO Indicators
Beyond the surface-level metrics such as page views and sessions, SEO indicators delve into the behavior of users and the performance of content across search engines. These indicators can range from the click-through rates (CTR) of your search listings to the average time users spend on your pages. By analyzing these deeper metrics, you can gain insights into how effectively your content resonates with your audience and what adjustments might be necessary to improve engagement.
Furthermore, understanding SEO indicators also means keeping up with the algorithms of search engines. As these algorithms evolve, so do the indicators of what constitutes 'good' SEO. For instance, Google's Page Experience update made user experience a critical SEO indicator. This means that now, more than ever, factors such as mobile-friendliness, safe browsing, and intrusive interstitial guidelines play a significant role in your website's SEO performance. Mastering these indicators requires a proactive approach, constantly monitoring and adapting to the latest search engine guidelines and user behavior trends.
Comprehensive Keyword Analysis
The foundation of any robust SEO strategy lies in keyword analysis. It's not just about identifying popular terms; it's about understanding user intent, search context, and the competitive landscape. By focusing on a mix of high-volume and long-tail keywords, you can attract a broader audience while also targeting specific niches.
Expanding on this, a comprehensive keyword analysis involves looking at the keywords your competitors rank for and identifying gaps in your own content. Tools like Google's Keyword Planner and SEMrush can provide insights into search volumes, competition levels, and trends over time. By regularly reviewing and updating your keyword strategy, you can stay ahead of the curve and ensure that your content remains relevant and visible in search results.
Moreover, keyword analysis is not a one-time task but an ongoing process. As market trends shift and consumer behaviors change, the keywords they use to search for products and services also evolve. Staying on top of these changes and adjusting your keyword strategy accordingly is essential for maintaining and improving your search engine rankings over time.
On-Page Optimization Techniques
On-page optimization is the process of fine-tuning the content and structure of your website to make it more attractive to search engines. This includes optimizing title tags, meta descriptions, and headers, as well as ensuring your content is rich with relevant keywords without falling into the trap of keyword stuffing.
In addition to these elements, on-page optimization also involves optimizing images and videos for faster loading times and better indexing by search engines. Alt tags, file names, and structured data all contribute to the visibility and attractiveness of your multimedia content. Ensuring that your website is accessible and provides a good user experience, including for those with disabilities, can also positively impact your SEO.
Another critical aspect of on-page optimization is the internal linking structure. By creating a web of links between your pages, you help search engines understand the hierarchy and relationship between different content on your site. This not only aids in site navigation for users but also allows search engines to crawl your site more effectively, which can lead to better indexing and higher rankings.
Quality Content Creation
Content is king in the realm of SEO. High-quality, engaging, and informative content not only attracts visitors but also encourages them to stay longer on your site, reducing bounce rates and increasing the chances of conversion. Regularly updated content keeps your site fresh and encourages search engines to crawl your site more frequently.
The second layer to quality content creation is ensuring that it meets the needs and interests of your audience. This involves creating content that is not only informative but also engaging and shareable. Content that resonates with your audience is more likely to be shared across social media and other platforms, which can increase your site's visibility and backlink profile.
Additionally, diversifying your content types can cater to different user preferences and search intents. From in-depth articles and blog posts to infographics, videos, and podcasts, a variety of content formats can enhance user engagement and provide multiple entry points to your website, further solidifying your SEO foundation.
Link Building Strategies
Link building remains a cornerstone of SEO. It's about creating a network of relevant and authoritative links that lead back to your site. This not only drives traffic but also enhances your site's credibility in the eyes of search engines. However, it's important to focus on the quality of links rather than just quantity.
To build on this, effective link building strategies often involve creating valuable content that naturally attracts links from reputable sites. This can include original research, comprehensive guides, or resources that serve as a reference in your industry. Additionally, outreach to industry influencers and participation in community discussions can help garner high-quality backlinks.
Moreover, regularly auditing your backlink profile is essential to identify and disavow any toxic links that could harm your SEO. Using tools like Google Search Console can help you keep track of your backlinks and ensure that your link-building efforts are contributing positively to your SEO goals.
Performance Metrics and User Experience
SEO isn't just about attracting visitors; it's about providing a seamless user experience. Performance metrics such as page load speed, mobile responsiveness, and intuitive navigation play a crucial role in retaining visitors and converting them into customers. A positive user experience is a significant indicator that search engines take into account when ranking sites.
Delving deeper, performance metrics also include the stability of your website, with factors such as server uptime and security certificates becoming increasingly important. A secure and consistently available website builds trust with users and search engines alike. Additionally, implementing structured data can enhance your search listings with rich snippets, which can improve CTR and drive more targeted traffic to your site.
Lastly, user experience is not just about the technical performance of a website but also about how users interact with the content. Ensuring that your site is easy to navigate, provides clear calls to action, and offers value to visitors will keep
Social Signals and SEO
Social signals refer to the collective shares, likes, and overall social media visibility as perceived by search engines. These activities contribute to a page's organic search ranking and are considered indicators of credibility and quality content. While social signals may not have a direct impact on rankings, they can amplify the reach of your content and lead to more backlinks and higher engagement.
The importance of social signals lies in their ability to generate organic online buzz. High levels of engagement on social media not only increase the visibility of your content but also signal to search engines that your content is valuable to users. This indirect effect can lead to improved search rankings over time as more users find and share your content.
To leverage social signals for SEO, it's crucial to create shareable content and actively engage with your audience on social media platforms. Encouraging user interaction and sharing can lead to increased traffic and, subsequently, signals to search engines that your site is an authoritative source within your niche.
Technical SEO Fundamentals
Technical SEO is the backbone of any SEO strategy, focusing on the aspects of your website that affect its visibility to search engines. This includes site structure, URL optimization, the use of schema markup, and the implementation of XML sitemaps. Ensuring these elements are in place and correctly optimized can significantly impact your site's ability to rank well.
A well-structured website helps search engines crawl and index your content efficiently. Using a logical hierarchy for your content, optimizing your robots.txt file, and creating a comprehensive XML sitemap are all critical steps in making your site search engine friendly. Additionally, implementing schema markup can enhance the way your pages are represented in search results, potentially increasing click-through rates.
Regular audits of your website's technical health are also essential. Tools like Google Search Console can help identify crawl errors, broken links, and other issues that could impede search engines from accessing and ranking your content. Addressing these issues promptly ensures that technical barriers do not hinder your SEO performance.
Local SEO and Visibility
Local SEO is a crucial component for businesses that operate on a regional level. It involves optimizing your online presence to attract more business from relevant local searches. This includes optimizing your Google My Business listing, ensuring consistent NAP (Name, Address, Phone Number) across the web, and garnering positive reviews from local customers.
The key to mastering local SEO is to ensure that your business appears in local search results and, more importantly, in the coveted local pack listings. This requires a focused approach to local keyword optimization, creating location-specific content, and building local backlinks. Engaging with local communities and participating in local events can also boost your local SEO efforts.
Monitoring and responding to online reviews is another vital aspect of local SEO. Positive reviews can improve your business's visibility in search results and encourage more local customers to choose your services. Additionally, actively managing your online reputation can lead to higher trust and credibility in the eyes of both search engines and potential customers.
User Engagement and Behavioral Metrics
User engagement metrics, such as time on site, pages per session, and bounce rate, provide insights into how users interact with your website. These behavioral signals can inform search engines about the relevance and quality of your content. Engaged users typically spend more time on your site, visit multiple pages, and have a lower bounce rate, indicating that your content meets their needs.
To improve user engagement, focus on creating a compelling user experience with valuable content that fulfills the search intent. This includes using clear headings, informative subheadings, and a logical content structure that guides users through your website. Incorporating multimedia elements like images, videos, and infographics can also enhance engagement by providing a richer user experience.
Analyzing user behavior through tools like Google Analytics can help you understand which parts of your website are performing well and which need improvement. By continuously monitoring these metrics and making data-driven adjustments to your content and site design, you can improve user engagement and, as a result, your SEO performance.
Mobile SEO and Performance
With the increasing prevalence of mobile devices, mobile SEO has become a non-negotiable aspect of a comprehensive SEO strategy. This involves optimizing your website for mobile users, ensuring fast loading times, and providing a seamless user experience on smaller screens. Google's mobile-first indexing means that your mobile site's performance is now more critical than ever for search rankings.
Optimizing for mobile requires a responsive design that adapts to various screen sizes and orientations. Additionally, minimizing load times through optimized images, leveraging browser caching, and reducing server response times can significantly improve the mobile user experience. Tools like Google's Mobile-Friendly Test can help you assess how well your site performs on mobile devices.
Moreover, mobile SEO is not just about technical optimization; it's also about understanding the mobile user's search behavior. Mobile searches often have local intent, and users expect quick, easily accessible information. Ensuring that your mobile site caters to these needs by providing clear calls to action and easy navigation can lead to better engagement and conversion rates.
Summary
Mastering the right SEO indicators is a multifaceted process that requires a strategic approach to keyword analysis, on-page optimization, content creation, link building, and user experience. By focusing on these areas, you can ensure that your SEO efforts lead to sustainable growth and lasting results. Remember, SEO is a marathon, not a sprint, and success comes to those who are diligent, adaptive, and informed.
Cancel a UH Hospital Appointments
BMO Harris Make an Appointment
Colorado State Bar Attorney Search
Tennessee Vehicle Registration
AFC Urgent Care Cancel Appointment
Texas Board of Dental Examiners Certified Dentist Search
Anchorage Alaska DMV Appointment
Emory Breast Imaging Appointments
Bar Association Attorney Lookup North Carolina
DMV Appointment Fredericksburg VA
Sephora Makeup Book Appointment
DMV VA Appointment for Road Test
Puerto Rico Contractors License
JCPenney Portraits Reschedule Appointment
NURSE AID LICENSE VERIFICATION, SEARCH & LOOKUP
DMV Virginia Beach Appointment
Madison County VA DMV Appointment
Renew Handicap Parking Permit Puerto Rico
Reschedule a TLC Vehicle Inspection Appointment
PR MO State Contractors Board License Lookup
ND Department of Motor Vehicles
Vehicle Information Check Montana
Book an Appointment for Real ID at Massachusetts RMV
TOP APPOINTMENT CENTERS DIRECTORY
Sam's Club Eye Exam Appointment
Schedule Appointment at Chase Bank
Schedule an Allina Appointment Phone Number
Nursing License Verification Wisconsin
DMV DC Driving Test Appointment
Minnesota Massage Therapist License
MO Board of Pharmacy License Verification
Arapahoe County DMV Appointment
Appointment for Billings Clinic
Cancel a Sonora Quest com Appointment
Offender Online Lookup Louisiana
Book a Renown Lab Services Appointment
Kentucky CLD Permit Test Appointment
Minnesota Board of Nursing Verify a License
APPOINTMENTS MAKING, CANCELLING, CHANGING
Geisinger Medical Center Appointments
West Virginia DOC Hotline Number
Verify a Real Estate License In Wyoming
Nursing License Verification Arizona
Montana State Department of Insurance
DMV Road Test Appointment Rochester NY
Pharmacy Tech License Verification Florida
Secretary of State Corporations Database West Virginia Search
Sephora Halloween Makeup Appointment
SC DMV CLD Permit Test Appointment
Mass Nursing License Verification
Montana CNA License Verification
Schedule an Appointment with Uber
Maryland Insurance Commissioner Number
Missouri Board of Pharmacy Find
DMV Written Test Appointment Las Vegas
Verify LPN License in Louisiana