Scale Up Slowly: Avoid These Common SEO Mistakes in Your Impatience to Grow Fast
Search engine optimization (SEO) is crucial for driving traffic and leads to your website. However, in the quest to rank higher and faster, many make mistakes that actually hurt their efforts. Sacrificing content quality and over-optimizing can get your site penalized by Google. The key is striking the right balance between quantity and quality. Here are some common SEO mistakes that ruin quality and quantity, and how to fix them.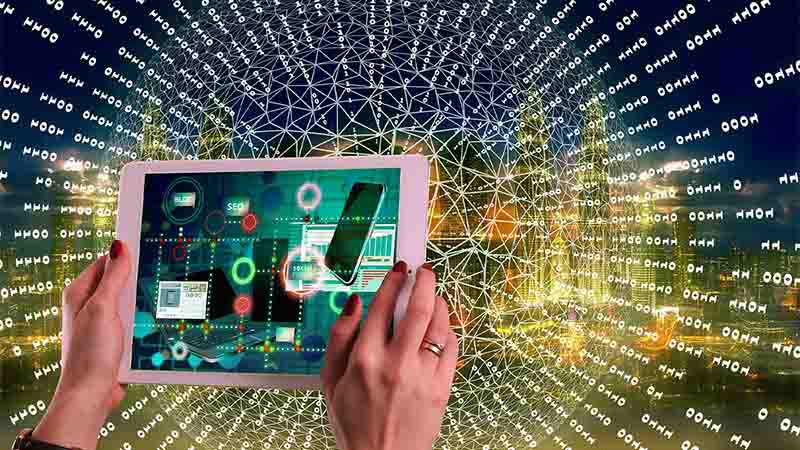 Keyword Stuffing
Keyword stuffing is when you overload a page with keywords in an unnatural way. You may stuff keywords into headings, content, alt text, URLs, etc. The intention is to game search engines. However, Google is smart enough to detect keyword stuffing and may penalize your page.
The fix is to use keywords appropriately and naturally. Do keyword research to find relevant terms to target, but don't go overboard. Include keywords in headings, opening sentences, URLs, etc. But focus more on creating useful, engaging content that serves readers. Quality content that answers queries will attract links and rankings over time.
Mention keywords 2-3 times in an on-page element like a title. Make it natural, not forced. Also vary keywords – don't repeat the exact same phrase over and over. Good content with sprinkled keywords will fare better than over-optimized gibberish.
Thin or Low-Quality Content
Some hastily create many articles, blogs or pages with little valuable information – just to populate a site. But Google wants to see in-depth, useful content. Thin pages with 200-500 words just to target keywords will not cut it. Same for content with little substance or value for readers.
The solution is creating high-quality, in-depth content consistently over time. Each page or post should be at least 1,000+ words if possible. Do proper keyword research and cover topics comprehensively. Write well-researched articles that educate and engage readers. Promote your best content to build links.
It takes more time to create robust content. But it's worth the investment for better rankings and traffic. Set a content strategy to publish regular in-depth articles and pillar content that become hub pages. Put quality over quantity, even if you publish less – it will pay off.
Overusing Keywords in Content
Earlier we covered keyword stuffing, or overloading keywords unnaturally on a page. You can also over-optimize content itself. For example, forcing keywords into sentences where they don't fit or repeating them too often.
Again, moderation is key here. Use keywords in a natural, conversational way within content. You want about a 2-3% keyword density usually – so 2-3 appearances per 100 words. Check your content in a tool like Yoast to see your density rates. Anything above 5% may be considered over-optimized.
Focus first on writing naturally for readers. Then pepper in keywords appropriately – but don't force placement. Vary keyword usage as well. Optimized yet readable content is the goal. Don't compromise quality and turn off readers just to target keywords.
Stuffing Pages With Ads
Some websites go overboard with ads above the fold, between paragraphs, pop-ups, etc. This not only annoys readers, but also raises red flags to Google. They may see the site as prioritizing monetization over the user experience.
Limit ads on pages – no more than 1-2 above the fold. Use specific ad placements like sidebars or between sections. Avoid disruptive pop-ups or interstitials. Make sure pages don't take long to load with heavy ads. Follow Google's ad placement policies.
Earn reader trust by keeping ads minimal and non-intrusive. Focus on content quality and user experience over squeezing in more ads. If you provide real value, readers won't mind a few well-placed ads. Just strike the right balance.
Automated, Low-Quality Link Building
To build links, some use automated tools and software to pump out low-quality links from spammy sites. Or they'll quickly create volumes of thin, lesser-quality content just to build links. This type of shortcut link-building can do more harm than good.
Google values quality over quantity with links too. Each inbound link should ideally come from a reputable, topical site, earned through outreach and relationships or stellar content. So focus on earning a few great links from authority sites manually versus automating low-quality links.
Set a process to identify and vet link prospects thoroughly. Reach out and pitch relevant sites personally. Provide real value through content. Building genuine links slowly and steadily is better than amassing lots of junk links. Quality trumps quantity here too.
Over-Optimizing Website Elements
You can optimize aspects like image filenames, alt text, headings, URLs, etc. to include keywords. But going overboard with keyword insertion in everything can raise red flags.
Do focus on optimizing pages elements, but in moderation. For image alt text, include the main keywords – but write naturally. Don't force keywords into headings – keep them descriptive. Use keywords in URLs, but they should flow naturally.
The key is keeping optimization natural and smooth. Don't make glaring keyword stuffing errors. Optimize elements, but focus more on the overall user experience. That will earn trust with Google and readers over forceful optimization.
Scaling Up Too Fast
When launching a new website, avoid the temptation to rapidly scale up content. Some create hundreds of posts right away to populate the site. But this "thin content" approach tends to backfire.
Build up your content library steadily over time. Start by creating pillar content, hub pages on important topics to establish authority. Then gradually add supporting content. Favor quality over churning out posts fast just for numbers.
Consistency and patience are key. Set a reasonable pace for new high-quality content – like 2-3x a week to start. As you build authority andTrustFlow, you can accelerate – but don't demands. Trust is built slowly. Keep scaling content at a sustainable, natural pace.
Overusing Exact Match Domains
Some buy up exact match domains like BestPizzaOvens.com to boost ranking potential. But Google may see this as over-optimization, especially if you overdo it.
There's nothing wrong with an exact match domain if you create quality content on the topic. But don't build a whole network of exact match domains to game search. It's better to have one strong domain with authoritative content.
Focus efforts more on building your domain's authority naturally over time with great content. That will boost you more than trying to send signals with an over-optimized domain name. Use keywords in branding, but have one quality domain you publish great content on.
Too Much Affiliate Content
While affiliate content can be helpful, relying too heavily on it can hurt. Having a site full of thin affiliate content just to promote products can harm trust and rankings. Too many affiliate links also raise red flags.
Have a healthy mix of 80% non-affiliate content with 20% affiliate recommendations. Recommend only products you have actually used or vetted thoroughly. Focus on providing value first over pushing products – build reader trust.
Earn authority as an expert in your space who helps readers – not just to push affiliate products. Promote offers sparingly in relevant contexts. Prioritize building relationships over monetization – the income will grow naturally.
Automated, Low-Quality Social Sharing
You may be tempted to use bots and services to auto-generate volumes of social signals and shares quickly. But most social platforms can identify and disregard fake or bulk signals.
The better path is to earn real, authentic engagement. Create share-worthy content, then promote it through genuine sharing and outreach. Engage followers and build relationships to drive organic shares.
Quality shares from real users are valued much more than bulk, fake signals. So focus efforts on building an audience and community to share content with naturally. Genuine engagement takes more work but delivers real results.
Summary
In the race to rapidly climb SERPs and earn traffic, it's easy to make SEO mistakes that sacrifice quality and user experience. Spammy tactics like keyword stuffing, thin content, over-optimization, and automated links can actually hurt you. The keys are patience, high-quality content, and natural optimization. Build authority steadily with robust content that engages readers. Earn links slowly from reputable sites. Focus on offering real value instead of gaming the system. Equilibrium between quality and quantity will build lasting trust and rankings. With the right SEO approach, you can avoid penalties and create lasting success.
Labcorp Appointments Walgreens
Missouri DMV VIN Number Lookup
King Soopers Pharmacy Flu Shot Appointment
Illinois DMV Appointment Woodstock
Driver License Appointment Online Florida
SCHEDULE APPTS (SCHEDULE APPOINTMENTS)
Schedule MN Driver's License Test
New York State Insurance Department
Ohio State Department of Motor Vehicles Phone Number
NJ MVC CDL Renewal Appointment
Missouri Pharmacy Tech Certification
State of Michigan Insurance Agent License Lookup
Charlotte Douglas International Airport Parking Rates
Walk In Appointment at Kansas DMV
Florida Driver License Appointment Oasis
Hillsborough County DMV Schedule Appointment
Virgin Islands BMV Registration Renewal
New York Board of Dentistry License Search
Mississippi Board of Pharmacy Verification
Carolina Herrera Bridal Appointment
Monroe County Florida DMV Appointment
Philadelphia Airport Parking Price
Personalized License Plate Colorado
Locate an Inmate In Accesskent
Texas Medicine Board Phone Number
Book a Sonora Quest Laboratories Appointment Scheduling
Dental Board of California License Lookup
California DMV Appointment Los Angeles
State Bar of Attorney Search Louisiana
Appointment at Apple Store Galleria
Dental Assistant License Lookup Washington
Renew Handicap Placard Minnesota
DMV Hinton Oklahoma Appointment
Book a Vetco Clinic Appointment
DMV Appointment Scheduling Las Vegas NV
AAA Learners Permit Appointment
Pharmacy Technician Certification Rhode Island
Drivers License Appointment TN
Schedule an Appointment for Driving Permit Test at Puerto Rico DMV
Change an Appointment for Real ID at Kentucky DMV
Caruso Ford Service Appointment