The Ultimate SaaS Marketing Tips: For B2B Growth teams
SaaS has come a long way, and there are many SaaS companies out there. Although, only a few of them understand marketing. You may see a company with a great product or service, but it may never reach its full potential of marketing that product or service.
In this article, we will be showing you the top SaaS marketing tips you should follow for your B2B growth team.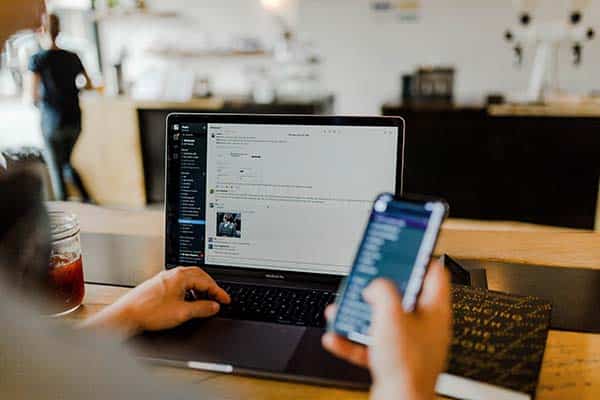 The Ultimate SaaS Marketing Tips to Follow 
Create your buyer persona
A buyer persona is ideally a representation of your ideal customer and how they will behave. Buyer persona's help you effectively identify your audience's characteristics, activities, and much more. When you recognize this, it helps you make better decisions and improve engagement rates, which will lead to higher conversions.
In short, it understands your audience on a deeper level.
An audience is always concerned about how a product or service can solve their problem and improve their lives. A buyer persona helps solve just that and can even help you write better copy and create better content for your SaaS company.
Set up a SaaS marketing playbook
The SaaS marketing playbook could also be referred to as a marketing plan often. It shows you in detail who is responsible for each component of your marketing strategy. For example, how content will be written, managed, timelines, and much more.
We can illustrate how a SaaS marketing playbook is like by using an example of a football game. Your main goal is to win the game, and you have to determine a strategy for maintaining possession and playing an offensive game. Specific marketing strategies such as content marketing, and more, are the players you have to choose for your game. You are the one who has to determine who is the most suitable to follow the plan.
Afterward, you will need a plan (in this case, a marketing plan). Your SaaS marketing plan will need to outline who will play the game, where they will be positioned, and what actions they need to take to complete the play.
Increase Your Branding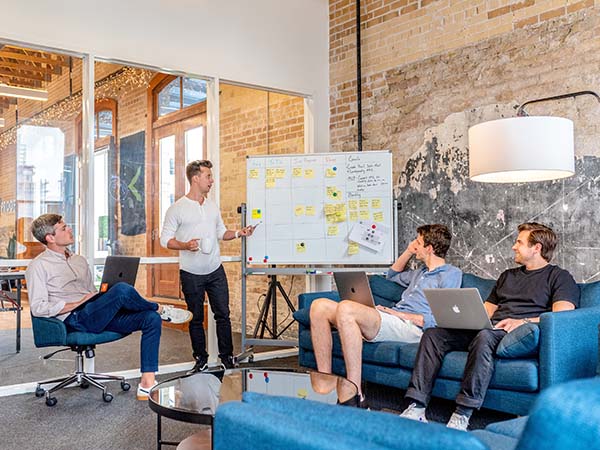 Branding is the most undervalued component of B2B SaaS marketing. Nobody ever said branding is easy, although many marketers don't pay much attention to it.
With branding, here are the many advantages you will get:
* Trust: every user trusts a brand they love much more than a brand they aren't familiar with. Also, whenever you don't deliver maximum quality from time to time, you may get away with it compared to a first-time visitor.
* PPC: your PPC (pay-per-click) will significantly lower as users familiar with your brand are more likely to click on your ads.
* Backlinks: popular brands get more backlinks to their website organically, which will be you once you have strong branding.
* Conversion rates: SaaS companies who have a strong brand will most of the time get higher conversion rates on their landing pages.
Furthermore, how do you build a strong B2B SaaS brand?
Well, it does take time and lots of focus. Don't expect to have a strong brand overnight. Here are some great tips you can follow to build your B2B SaaS brand:
* Consistency: branding doesn't exist without consistency. Stick to your tone of voice and the chosen, visuals, and don't mix up different styles. Whatever your brand stands for, stick to that and don't try to change it along the way.
* Visual: A strong brand is built on top of a company's values, stories, content, and more. Pick a unique visual that will represent your brand. Ask yourself if users will know about your brand once they see this visual?
* Tone of voice: What kind of tone of voice are you using for your SaaS business? What is your writing style? What type of position do you have in the industry? It would be best if you answered all these questions before you start to build your brand.
* Provide value: An essential component of your success in building a solid brand is to provide value to your prospects and customers. Provide excellent customer services, content, and even build free accessible tools that they can use. By doing this, users will always think about your brand and trust more in it.
Use Inbound Marketing
Inbound marketing should be part of every SaaS marketing strategy out there.
Inbound marketing is a strategy that attracts customers by providing them with valuable content and experiences, which leads to increased brand awareness.
In short, it'll make your customers come back for more rather than being annoyed by your ads or emails and phone calls like with outbound marketing.
Inbound marketing strategy supports three key stages of the buyer journey:
* Awareness: top of the funnel, brand awareness is built through the problem your product or service is solving for your customer.
* Consideration: shows how your product or service compares to your competitors, giving insights on USPs and product capabilities.
* Decision: Distributing content in customer testimonials, product tours, product demos, and even flexible pricing.
The real question is, "how can you implement inbound marketing for SaaS?"
Well, SaaS inbound marketing can be implemented in three steps: 
* Content creation 
* Content promotion
* Content optimization 
Use Content Marketing
If you want to attract more traffic to your website and have people coming back all the time, then creating the right content is what you should be focused on.
The best content marketing strategy should focus on writing blogs that are engaging and idea-rich for readers. SEO optimization is essential too, but nothing beats a blog that provides the correct value to your audience. Your audience won't likely purchase your product if your blog is thousands of words and tries to rank on Google but doesn't provide much value to them, versus a shorter blog that offers more solutions to their problem.
Especially at the beginning of your SaaS company, quality is much more important than quantity. Content marketing is on a vast uprise, where 7.5 million blog posts are published every day. Even if some of these blogs rank on Google, it doesn't mean all of them provide enough value to their readers.
Moreover, here are a few ways you can make your content stand out:
* Produce data-driven content: SaaS products usually have lots of data. You may use this data to produce content with it where no one else may use. Data-driven content is also more likely to receive more backlinks than content that doesn't use its own data.
* Curated content: is the act of choosing, collecting, and sharing valuable content across the internet. This type of content contains resources from the highest quality on a specific topic. When curating content, you are reading many valuable articles, doing the research for a long time, and then applying it to your content.
* Interviews: You may write content on interviews you conduct with people. Although, be careful when interviewing someone who has been interviewed many times. You don't want to write similar content to what another brand has written.
Invest in SEO
SEO can't compensate for terrible written content, although it is essential to boost traffic for your high-quality blogs.
SEO is responsible for making your website appear on Google and rank for the keywords used. Although, the major downside of SEO is that you can't expect results overnight with it. It takes time, and you will have to be patient with it.
The right SEO optimization will allow you to get better results and spend less on your content investments. Even if your competitors enter the market with a larger budget for investing in SEO, it won't mean that they will get better results on paid advertising overnight either.
Now is the time to start planning your SEO strategy and make sure you write rich content that will provide value for your audience.
Do Email Marketing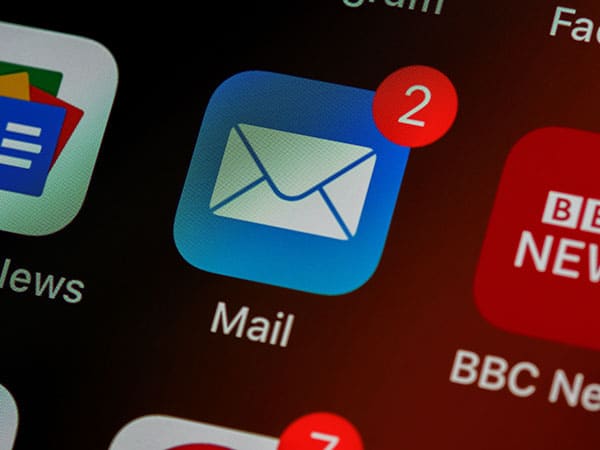 According to Constant Contact, in late 2021, email marketing had a $36 return for every $1 spent. 
The brighter side of B2B SaaS marketing is that it can work at any stage in the marketing funnel. You can stay in touch with current customers to increase loyalty, outreach new prospects, lead nurture to convert leads to customers, and much more.
To have an effective email marketing strategy, here is what you need to promote a software product:
* Build up your mailing list: your mailing list will be small, but it'll increase if you keep working on it over time.
* Create a newsletter: create one from the start, don't start when your mailing list gets bigger. You are only wasting time waiting until then.
* Send product updates: email marketing is an excellent product marketing channel, and whenever you have features or updates, you can let your customers know. This way, they are always engaged.
* Set up lead nurturing flows: try to create e-books and get people to download them, or even set up webinars that will lead to people discovering your SaaS product.
Conclusion
These were our B2B SaaS marketing tips. The SaaS market has indeed increased its presence in the market and being unique is the only way to avoid letting your competitors overtake your strategies. Make sure to carefully research every tip we stated and always provide valuable content for your audience.