Analytics 2.0: How AI is Transforming Business Intelligence and Data Insights
Business intelligence and analytics have come a long way in the last decade. With the rise of big data and advanced AI algorithms, analytics tools can now deliver unprecedented insights to drive smarter decision making. This new era of enhanced analytics is being called Analytics 2.0.
Analytics 2.0 solutions leverage the power of machine learning and natural language processing to extract deeper insights from data. They can automate data preparation, find hidden correlations, and generate predictive models to forecast future outcomes. As a result, organizations can move from hindsight to foresight and operate more intelligently. This article will explore the key capabilities of Analytics 2.0 and how enterprises can use these tools to make data-driven decisions in real time.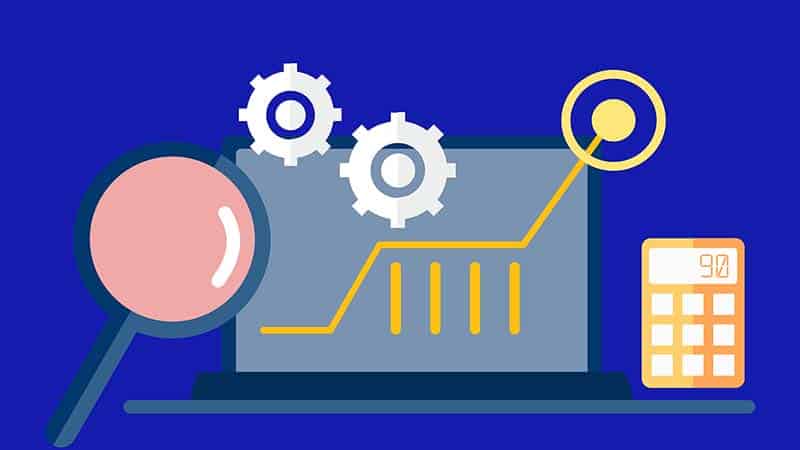 Automated Data Wrangling
In the past, analysts spent most of their time collecting data from different sources and getting it ready for analysis. Data wrangling consists of tasks like data identification, cleaning, normalization, transformation, and integration. This manual process is tedious and time-consuming.
With Analytics 2.0 solutions like Alteryx and Trifacta, these data wrangling tasks can be automated with simple drag-and-drop interfaces. Users don't need to know programming languages like Python or R. The platforms use machine learning to learn data types, detect anomalies, and fix issues. This reduces the time spent on data prep from 80% to just 10-20%.
Automated data wrangling provides a unified view of data from across the organization. It enables faster analytics iteration by removing friction in the data preparation process. Analysts can focus on high-value analysis instead of grunt work.
Natural Language Generation for Insights
Traditional business intelligence tools can generate data visualizations and dashboards for insights. However, it requires significant manual effort to interpret the results and create accompanying narratives.
Analytics 2.0 platforms like Narrative Science leverage natural language generation (NLG) to automate narrative reporting. Users can get pre-written summaries explaining key trends, correlations, and predictions found in the data. NLG uses linguistic rules and AI to translate data patterns into human-readable text.
NLG delivers insights faster by eliminating the need for manual analysis and reporting. The automatically generated narratives are consistent, error-free, and eliminate human bias. Users without analytics expertise can understand insights easily and make data-driven decisions faster.
Conversational Analytics
Analytics 2.0 delivers insights through conversational interfaces using chatbots and virtual assistants. Users can get answers to analytical questions by simply typing or speaking queries in natural language.
Vendors like ThoughtSpot and IBM Watson Analytics are providing voice-powered analytics platforms. Users can ask questions and follow up with additional queries to drill down into the data. The virtual assistant understands the context and user intent.
Conversational analytics makes exploring data intuitive. Casual users and business executives can access insights without deep analytical expertise. The conversational UX democratizes analytics across the organization.
Augmented Analytics
Traditional business intelligence tools rely completely on manual analysis. This limits the insights humans can generate on their own. Augmented analytics combines the strengths of machines and humans.
Platforms like SAP Analytics Cloud use ML algorithms to automate insights generation. The algorithms autonomously analyze large datasets to detect correlations, patterns, and trends missed by humans. Users get a headstart on insights.
However, humans can override the system and validate machine-generated insights. This combines the speed of machines with human oversight. Augmented analytics solutions deliver trusted insights at scale.
Continuous Intelligence
Traditional analytics focuses on historical data to provide hindsight. But past performance may not predict future outcomes accurately. Continuous intelligence uses real-time data streams to enable foresight.
Analytics 2.0 tools like Striim integrate with streaming data sources like IoT sensors and clickstreams. They run automated models as real-time data comes in to detect anomalies and generate alerts. Users get instant insights into emerging trends and changes.
This shifts organizations from static, batch reporting to always-on analytics. Continuous intelligence helps users spot opportunities or threats and respond quickly for competitive advantage.
Predictive Analytics
Descriptive analytics answers what happened. Diagnostic analytics answers why something happened. Predictive analytics uses ML to answer what could happen in the future.
Analytics 2.0 solutions can ingest large historical datasets to train predictive models. These models learn complex data patterns to forecast future probabilities and outcomes. Users can anticipate future demand, prevent equipment failures, and reduce risk.
For example, predictive maintenance uses sensors to monitor equipment and predict maintenance needs before breakdowns happen. Predictive analytics elevates data-driven decision making to the next level.
Prescriptive Analytics
The most advanced stage of analytics is prescriptive analytics. It recommends the best course of action for users. The system learns optimal decision rules and constraints from historical data.
When users come to a decision point, prescriptive analytics examines all options and predicts outcomes. It prescribes the decision that will lead to the desired business result. For example, a supply chain platform can prescribe the optimal inventory policies.
Prescriptive analytics enables data-driven decision automation. Users can take the guesswork out of complex decisions. They can consistently make better decisions based on data insights.
Explainable AI
Analytics 2.0 tools use advanced machine learning models like deep learning neural networks. These models are complex black boxes that deliver highly accurate insights. However, the inner workings are not easily explainable.
Lack of explainability can impede adoption of AI-enabled analytics. Explainable AI techniques help decipher how models arrive at insights. Vendors are incorporating model interpretability features into Analytics 2.0 solutions.
With explainable AI, users can validate model recommendations logically. This increases trust in AI-generated insights. Subject matter experts can also refine models further.
Democratization of Analytics
Historically, analytics skills have been scarce. Data analysts prepared reports that stakeholders struggled to interpret. Analytics 2.0 finally democratizes analytics for the masses.
Modern analytics platforms have easy drag-and-drop interfaces. Automated insights generation also reduces the need for technical skills. With conversational analytics, even non-technical users can access insights through natural language.
Analytics is no longer limited to data scientists. Knowledge workers across the organization can leverage data to enhance productivity and decision making without deep analytical expertise.
Operationalization of Models
Traditionally, data analysts build models in statistical programs like R and Python. The models generate insights but remain separate from business workflows.
With Analytics 2.0 solutions, these models can be operationalized and embedded into applications. For example, a predictive maintenance model can be deployed on the factory floor to recommend maintenance orders automatically.
Operationalization allows organizations to act on insights from analytical models in real time. The models drive automated decisions and optimize business processes continuously through feedback loops.
Cloud-based Analytics
Traditional analytics platforms required on-premise infrastructure that was expensive and inflexible. Cloud-based analytics provides a flexible, scalable alternative without hardware investments.
Leading platforms like Google BigQuery and Amazon QuickSight are fully managed cloud analytics services. Enterprises can start small and scale up seamlessly as needs grow. The cloud also handles infrastructure maintenance and upgrades behind the scenes.
With multi-tenancy support, cloud analytics enables easy collaboration across distributed teams. Users can develop models in the cloud and share dashboards while ensuring data governance. The cloud also enables access to analytics from any device globally.
Data Visualization
Raw data alone provides little insight. Advanced visualization transforms data into interactive charts, graphs, and maps to uncover insights. Analytics 2.0 platforms include powerful visualization capabilities.
Beyond basic charts, these provide specialized visuals like heatmaps, funnel analysis, and geospatial maps. Users can spotlight trends, outliers, and patterns in data through compelling visuals. Drill downs provide deeper investigation.
Smart visualization recommends the right graph types automatically based on the data structure. Users without analytics expertise can create meaningful visualizations through drag-and-drop ease. Photo-realistic visuals make the insights more intuitive.
Analytics Accelerators
Some analytics use cases like demand forecasting, customer segmentation, and inventory optimization require complex modeling. Developing models from scratch takes significant time and resources.
Analytics 2.0 solutions provide pre-built analytics accelerators for common use cases. These contain embedded predictive algorithms tailored to the business problem.
Analytics accelerators enable enterprises to get started faster with proven models. Data scientists can also use accelerators as a starting point instead of building models from scratch. The time to implement analytics reduces drastically.
Collaborative Analytics
Traditionally, analytics has been an isolated effort. Individuals or teams develop models in silos, leading to fragmented insights. Collaboration enables better sharing of data and discoveries.
Analytics 2.0 platforms promote collaboration with shareable workflows and dashboards. Comments andAnnotations allow discussions around insights. ACLs control access to sensitive data.
Collaborative analytics breaks silos and allows organizations to leverage collective data knowledge. Models integrate insights from across departments for a holistic view. Democratization amplifies the impact.
Embedded Analytics
For analytics to impact decisions, it needs to be deeply integrated into business workflows. But users often have to toggle between separate analytics apps and operational systems.
Modern platforms allow analytics to be natively embedded into applications through APIs and microservices. Insights surface seamlessly in real-time during the workflow.
Embedded analytics powers data-driven processes like smart manufacturing, predictive maintenance, real-time personalization, and more. Operationalization of analytics accelerates ROI.
Conclusion
Analytics has evolved significantly from simple business intelligence and reporting. The advent of AI-driven Analytics 2.0 solutions unlocks game-changing capabilities like automated insights discovery, NLP-powered narratives, conversational analytics, and prescriptive recommendations. Enterprises can tap deeper insights from data to enhance strategic planning and data-driven decision making. Analytics 2.0 solutions democratize access to powerful analytics for users across the organization, enabling pervasive data-driven cultures. As AI and machine learning continue maturing, analytics will become even smarter. Companies that ride the Analytics 2.0 wave will gain sustained competitive advantage through intelligent, foresight-driven decisions.
Kansas Board of Medicine License
Schedule an Appointment for Driving Permit Test at Maine DMV
Rhode Island Pharmacy Technician Certification
Grand Prix Subaru Service Appointment
Columbus Airport Longterm Parking Cost
Utah Business Lookup Secretary of State
Michigan Department of Education Credential Lookup
Short Term Parking in Detroit Airport
Oklahoma Construction Industries Board License Look Up
Connecticut Pharmacist License Verification
DBPR Contractors License Search
Motorcycle Endorsement Montana
Rite Aid Appointment for Flu Shot
Arkansas Secretary of State Entity Search (AR SOS)
New York Secretary of State Corporation Lookup
MVA Largo Schedule Appointment
North Carolina Free Driver License Number Lookup
New Mexico Producer License Lookup
Tennessee Board of Contractors License Verification
Oklahoma Massage Therapist License
Board of Dentistry License Search Texas
Nevada Department of Real Estate
Anchorage Life Insurance License Lookup
NJ DMV Appointment for License
Schedule an Appointment for Road Test at DPS Texas
Indiana Department of Insurance Phone Number
Schedule an Appointment Citibank
New York Occupational Therapy License
VERIFY ANY LICENSE IN ALL STATES DIRECTORY
New Hampshire Dept of Insurance License Lookup
Book an Appointment for Quests Las Vegas
Teacher Certification Verification RI
South Carolina Pharmacist License Renewal
Board Certified Dentist Search Ohio
Dental Board of Ma Dentist License Verify
STATE LICENSE VERIFICATION, LOOKUP OR SEARCH
State of Texas Nursing License Verification
Indiana State Medical Board License Lookup
Massachusetts Board of Registration In Pharmacy License Search
Hawaii Drivers License Address Change
PNC Bank Cerca De Mi Appointment
Indiana Medical License Renewal
OFFENDER LOOKUP & INMATE SEARCH
USAA Roadside Assistance Membership
SCHEDULE ANY APPOINTMENT IN A SIMPLE CLICK
Book a JCPenney Salon Appointment
Tools USPS Passport Appointment
STATE LICENSE VERIFICATION, LOOKUP OR SEARCH
South Carolina Department of Corrections Phone Number
Arizona Bar of Attorney Search
Hillsborough County DMV Online Appointment
Schedule an Appointment for Drivers License Renewal at Arkansas DMV
State of Florida Department of Revenue
Iowa Secretary of State Lookup
How to Get Puerto Rico Drivers License?