How Headless Commerce Positively Affects Website SEO in Ecommerce
In the fast-paced world of e-commerce, staying competitive and visible to your target audience is essential. Search Engine Optimization (SEO) plays a pivotal role in driving organic traffic to your online store. One innovative approach to improving SEO in e-commerce is through the implementation of headless commerce. In this comprehensive article, we'll explore how headless commerce positively affects website SEO and why it's becoming increasingly popular among e-commerce businesses.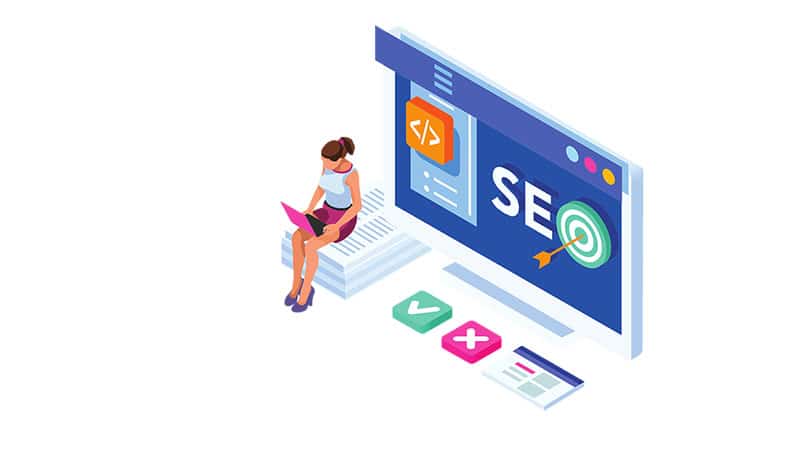 Understanding Headless Commerce
What is Headless Commerce?
Headless commerce is an e-commerce architecture that decouples the front-end (the customer-facing part of your website) from the back-end (the server, database, and business logic). Unlike traditional monolithic e-commerce platforms, where the front-end and back-end are tightly integrated, headless commerce allows for more flexibility and customization.
The Role of APIs
Application Programming Interfaces (APIs) are at the core of headless commerce. They serve as the bridge between the front-end and back-end, allowing data and functionality to be exchanged seamlessly. This decoupling empowers e-commerce businesses to create unique and engaging user experiences on the front-end while maintaining a robust and efficient back-end.
Enhancing SEO with Headless Commerce
1. Faster Page Loading Times
Page speed is a critical factor in SEO ranking. Slow-loading pages can result in higher bounce rates and lower search engine rankings. Headless commerce, with its optimized back-end architecture, can significantly improve page loading times. This, in turn, enhances user experience and positively impacts SEO.
2. Mobile Optimization
Mobile-friendliness is another crucial SEO factor. With the separation of front-end and back-end in headless commerce, it becomes easier to create mobile-responsive designs. Ensuring that your e-commerce site functions seamlessly on mobile devices can lead to higher search engine rankings, as Google prioritizes mobile-first indexing.
3. Content Flexibility
Content is king in the world of SEO. Headless commerce allows e-commerce businesses to create and manage content more efficiently. You can easily update product descriptions, blog posts, and other content elements without impacting the functionality of your website. Fresh and relevant content attracts both users and search engines.
4. Improved User Experience
User experience (UX) is a critical aspect of SEO. Search engines consider factors like user engagement, time spent on site, and low bounce rates when determining rankings. Headless commerce enables you to design and optimize the user experience precisely to your audience's needs, resulting in higher user engagement and improved SEO.
5. Flexibility for SEO Tools and Plugins
Headless commerce platforms often provide more flexibility when it comes to integrating SEO tools and plugins. You can choose and customize the SEO solutions that best suit your e-commerce site, allowing for more efficient optimization and better control over your SEO efforts.
6. Scalability and Internationalization
As your e-commerce business grows, scalability becomes essential. Headless commerce platforms can easily scale to accommodate increased traffic and products. Additionally, they facilitate internationalization, making it easier to manage SEO for multiple regions and languages.
Introducing the MACH Alliance and its Vision for the Future of Headless Digital Business
As the digital landscape rapidly evolves, businesses must adapt to remain competitive. The MACH Alliance was formed with a vision of the future of digital business that embraces flexibility, scalability, and agility. The MACH architecture – an acronym for microservices, API-first, cloud-native, and headless – forms the foundation of this vision.
By embracing these principles, businesses can create digital experiences that are seamless, personalized, engaging and future-proofed against technological changes. The MACH Alliance brings together like-minded organizations to share knowledge and best practices to usher in a new era of digital commerce. As we continue to see technology advance at an unprecedented pace, the MACH Alliance and its vision for the future of digital business is the way forward.
Exploring What It Means to Be an Agile Organization Ready for Modern Technologies
The principles of the MACH Alliance are rooted in agile and modern technologies that enable businesses to quickly adapt and innovate. An agile organization embraces change through collaboration, experimentation, continuous feedback loops, and rapid iteration. By using these techniques, teams can build a culture of innovation that fosters creativity and exploration.
In addition to embracing agility, organizations must be ready to deploy modern technologies. It means staying ahead and utilizing the latest software developments, such as cloud-native architectures, machine learning, and artificial intelligence (AI). By leveraging cutting-edge technology, businesses can create a digital ecosystem that is both reliable and secure while providing an engaging customer experience.
Challenges and Considerations
While headless commerce offers numerous advantages for SEO in e-commerce, it's important to consider some potential challenges:
1. Development Complexity
Implementing headless commerce can be more complex and may require experienced developers. However, the benefits in terms of SEO and user experience often outweigh the initial challenges.
2. Ongoing Maintenance
Maintaining a headless commerce architecture requires regular updates and monitoring. Ensuring that the front-end and back-end remain in sync is essential for a seamless user experience and optimal SEO performance.
Conclusion
In the ever-evolving landscape of e-commerce, staying ahead of the competition is essential. Headless commerce provides e-commerce businesses with the tools and flexibility needed to enhance website SEO and deliver exceptional user experiences. By optimizing page speed, mobile responsiveness, content management, and user experience, businesses can improve their search engine rankings and attract more organic traffic. While there are challenges to overcome, the benefits of headless commerce for SEO make it a compelling choice for forward-thinking e-commerce businesses looking to thrive in the digital marketplace.