How to Make Your Content Marketing Profitable in 2021?
Content marketing remains one of the best ways to create a solid online presence, strengthen your relationship with the consumer, and of course, make money online. 
When it comes to content marketing, blogging remains one of the best ways to reach your target audience. That's because blogging allows you to incorporate all-mighty SEO into your marketing strategy. 
Now, if you haven't started your blog yet, let me stop you here. Your first task is to get your blog started, so you can take advantage of all that content marketing has to offer. A great resource for learning about content marketing and monetizing a blog through SEO is the Jon Torres blog. 
That being said, even if you do have your blog up and running, there are a few very important factors that you should prioritize if you want your content to be profitable.  
As we head into a new year, it's time to take a look at your content marketing strategy to make sure it's on the right track. Let's get started.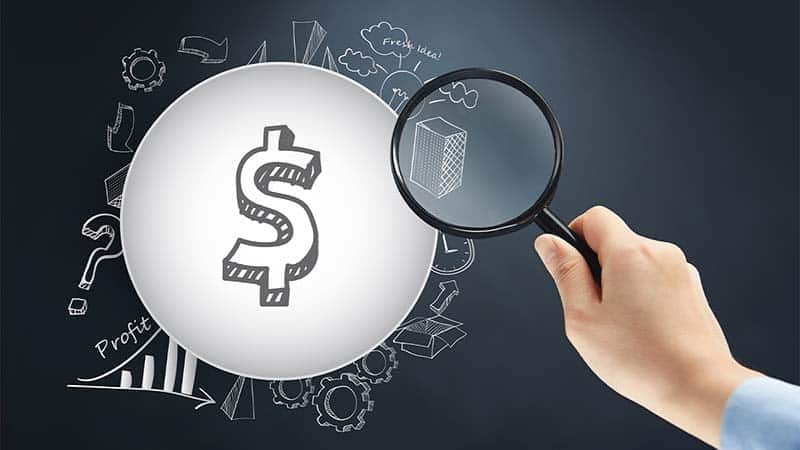 Tip #1: Stay Up-to-Date on SEO
When it comes to content marketing, SEO is arguably one of the most important factors to consider. Even if you think you've got it mastered, SEO is truly ever-changing. So, in order to keep your content on par with the best, you'll need to stay on top of the newest trends in SEO. 
Of course, there are some things that remain extremely important in this respect. For one, creating high-quality, in-depth content will likely always be an important piece of SEO. Becoming an authority in your niche is one of the best ways to get the Google algorithm to recognize you.
Overall, it's best to look at the big picture when creating an SEO strategy. Avoid putting too much attention on one SEO factor, only to neglect others.  
That being said, there are a few significant changes that you should be aware of. As we head into 2021, something that should be at the top of your list is providing accurate information. 
Along with the pandemic, we saw a marked rise in misinformation. Google, of course, didn't like this. Remember, it's Google's job to provide users with the most accurate information out there. 
In response to this, fact-checking is way up, and highly-accurate information has risen even higher on Google's most important ranking factors. 
All this is to say that prioritizing highly accurate information is now more important than ever. This applies doubly if you're in the health, legal or financial niche. 
Now, this is just one example of how quickly SEO best practices and Google ranking factors can shift. Best to stay on top of it.  
Tip #2: Prioritize the User Experience
Creating excellent content is only one piece of the content marketing puzzle. The other thing you should take into account is the audience experience as they access your content. 
If your main platform for content marketing is a blog, you need to ensure that your site is offering the smoothest experience possible. 
Some factors that can make or break the user experience are:
Page Load Times: It's no mystery that slow loading times on your site means fewer visitors. If your site takes longer than a couple of seconds to load, you might be losing more readers than you'd expect. To put it simply, your site should take no longer than 2 seconds –and ideally faster– to load.  
Pop-ups: While opt-in forms are a very useful tool, there is a fine line between helpful and annoying when it comes to user experience. If your reader enters your site, only to be bombarded with an email sign-up, a discount offer, and a customer help bubble, they might get overwhelmed. Yes, all of these forms can be helpful to the visitor, but they need to be implemented tactfully. 
Site Security: This one is simple. Visitors want to know that your site is safe to use, especially if they're sharing their personal information with you. Make sure your software is up-to-date, install SSL, and use strong passwords to protect your site and your visitors. 
Site navigation: If your site is difficult to navigate, users are less likely to stay on your site. Make sure all of your content is organized in a consistent fashion. You can also implement a search bar to help your audience find specific content. 
Tip #3: Incorporate Video Content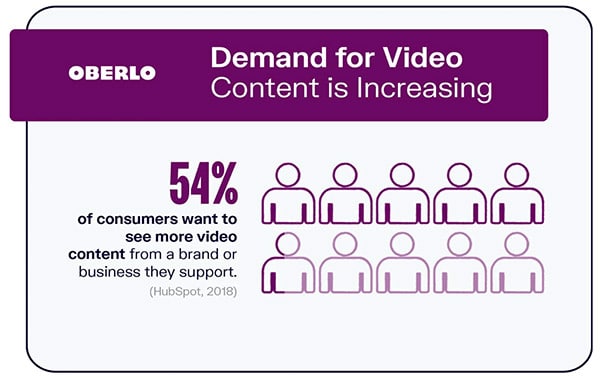 Source: Oberlo
As we move into the new year, video content is at the forefront of content marketing. Just take a look at the statistic in this image. As of 2018, the majority of consumers were looking for more video content from their favorite brands. 
This statistic probably doesn't come as a surprise to you. When you're looking up a product review or a tutorial, it's likely you go for the video option rather than sorting through several blog posts to find your answer. 
If this sounds familiar, you are not alone. Internet users are gravitating towards video now more than ever. And with the consistent popularity of video platforms like YouTube and TikTok, there are plenty of tools for you to take advantage of. 
So, what does that mean for your content marketing strategy? Simply put, it's time to put some resources towards video content. Even short, TikTok-style videos can help strengthen your brand presence.
Likewise, getting started on a platform like YouTube can increase audience engagement and boost your profits overall. The best part — video content can be incorporated right into your blog posts.
Done correctly, video content can help you rank higher on Google, reach a wider audience, and make more conversions in the long run.  
Tip #4: Optimize Content for Voice Search
This last tip is something that many people are simply not aware of. Sure, we all know and love technology like Siri and Alexa, but you may not realize how important it is to the success of your content. 
Let's break this down a little bit. When someone uses a search engine to find an answer, you're probably imagining that person typing a question directly into the search bar. 
Well, it turns out that voice search is far more prevalent than ever before. In fact, the vast majority of people with voice-activated speakers report using their devices every single day. 

Source: Think With Google
It's clear that voice search is becoming an important part of the consumer experience. The question is, how can you optimize your content for voice search? 
The best way to do this is to focus on keywords. Think about the words someone might choose in a voice search rather than a traditional search and incorporate those into your written content. 
That means using a more conversational tone in your writing and focusing on long-tail keyword phrases. 
The last thing to consider with voice search is your local audience. A significant portion of voice search is used to find local businesses. You can use the "near me" inquiry to your advantage by incorporating relevant geographical keywords into your content. 
Content Marketing in 2021 – Key Takeaways
If there is one thing you should learn from this article, it's to continue improving your content marketing strategy. Even if you think you've mastered content marketing, there are always new things to learn. 
Make sure to stay updated on SEO best practices so that your content doesn't get left in the dust. Consider diversifying your content by creating relevant videos. Prioritize the user experience by keeping your website running smoothly and optimized for voice search. 
With any good content marketing strategy comes lots of research. If you've made it this far into the article, you're on the right track.  
[optin-monster slug="em8z7q6hga9elmy1dbgb"]