Boost Brand Awareness and Sales with Content Marketing
Content marketing involves creating and sharing valuable, relevant content to attract and retain a clearly defined audience. Implementing a strategic content marketing plan can help businesses boost brand awareness, generate leads, and drive sales. Here are some tips for using content marketing effectively: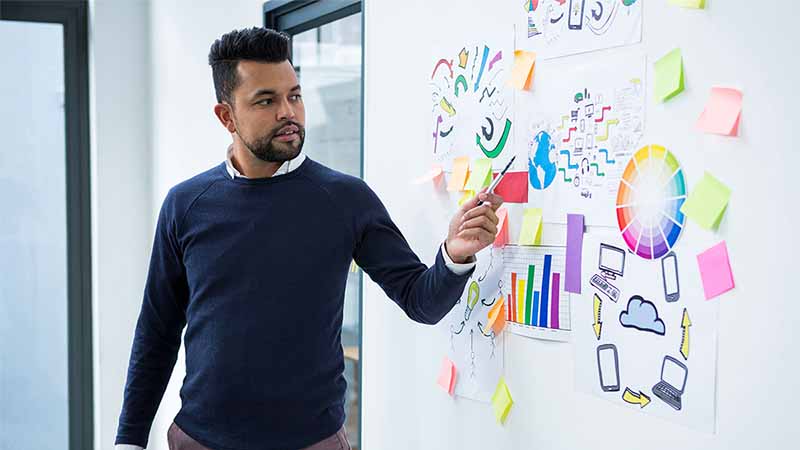 Create Audience-Focused Content
The first step is understanding your target audience. Identify their pain points, interests, and information needs. Then create content that provides solutions, education, entertainment or inspiration. Focus on creating content that resonates with your audience and speaks directly to their wants and needs.
Some types of audience-focused content include:
Blog posts, articles and guides that address audience questions and concerns
Infographics, ebooks and whitepapers that provide useful information
Videos that educate or entertain
Podcasts and webinars that offer actionable advice
Make sure all content provides value to your audience. Useful, engaging content will connect with readers and build brand loyalty.
Get to know your audience personally through surveys, interviews, and customer conversations. Ask about their biggest challenges, what topics they want to learn about, and what types of content they prefer. Listen closely to their responses and let that guide your content creation strategy.
Research competitors and influencers in your space. Look at the content they produce that successfully engages their audience. You can get inspiration for topics and formats that resonate in your industry. Just make sure to put your unique spin on it.
Encourage customers and employees to contribute ideas and feedback. They can provide valuable insights into topics and issues your audience cares about. Their input helps ensure you're covering content people really want.
Experiment with different content types and tones to see what your audience best responds to. Try in-depth educational pieces, entertaining videos, quick tip lists, inspiring interviews, etc. Adapt and refine based on analytics and feedback.
Distribute Content Across Channels
Once you've created excellent content, distribute it across multiple channels to increase reach. This includes:
Your company website and blog
Social media platforms like Facebook, Twitter, LinkedIn and Instagram
Content marketing platforms like Medium
Relevant online communities and forums
Paid advertising platforms like Google Ads and social media ads
Promote your content across channels your target audience uses. Participate in discussions, share content with influencers, and make content easy to access. The wider your distribution, the more engagement you'll generate.
Repurpose content by turning blog posts into videos, podcast episodes, and infographics. Tailor content for each platform while keeping the core message consistent. Repurposing expands your reach.
Feature different content formats in your email newsletters like key takeaways, best quotes, or links to full articles. Email subscribers are a captive audience to directly showcase your content.
Pay attention to which distribution channels drive the most traffic and conversions for your business. Double down on promoting content in the highest performing channels.
Monitor your competitors' distribution strategies as well. Stay on top of new platforms and tools gaining traction in your industry for discovering and sharing content.
Focus on SEO Optimization
Optimizing content for search engines can attract more organic traffic from Google and other search engines. Include relevant keywords in titles, headers, meta descriptions, and content. Optimize images with alt text and use internal linking to boost page authority. Guest blogging on authority sites also helps improve domain authority and search visibility.
Research what keywords and topics your audience is searching for online. Incorporate these into content to make it easily discoverable through search. Focus on long-tail, low competition keywords.
Produce localized content using city names and niche keywords to rank highly in geographic and industry-specific searches. Local SEO builds visibility.
Use keyword research tools like Google Keyword Planner and SEMrush to identify high-value target keywords, and optimize priority pages around these terms.
Monitor your search rankings regularly and double down on optimizing pages around terms you want to rank higher for. Pay attention to which pieces perform best on search to inform future content.
Track Performance and Refine Approaches
Analytics tools and metrics are key for understanding what content resonates most with your audience. Track views, social media engagement, leads generated, and sales. Use these insights to shape future content that better aligns with audience interests. Test different content formats, topics, headlines, and distribution channels to see what works best.
Tools like Google Analytics and Google Search Console provide data on traffic sources, top performing content, and visitor behavior. Use this to gain helpful insights.
Social media analytics tools track follower growth, clicks, shares, mentions and engagement. Monitor these KPIs to see which networks and content drive the most response.
Survey customers and email subscribers to get direct feedback on what content they find most helpful. Ask which pieces they'd like to see more of in the future.
Set performance benchmarks and goals for each piece of content. Analyze results against goals to inform future content marketing efforts and strategy.
Develop a Content Creation Schedule
Consistent publishing keeps audiences engaged and improves SEO. Develop an editorial calendar to map out what content you'll produce and when. Schedule a mix of content types across channels. Plan content series around topics or themes. Maintain a regular cadence, like publishing one blog post per week. Planning content in advance makes it easier to promote and distribute for greater impact.
Use your analytics and insights to identify peak times and days when your audience is most active online. Schedule content publishing to align with those high-traffic periods.
Plan your content calendar around key dates like holidays, industry events, seasonal topics, and awareness months that provide content tie-in opportunities.
Balance timely, newsworthy content with evergreen, useful content that holds value over a long time frame. Include both in your calendar.
Collaborate across teams to source diverse input on timely topics and ideas for content assets like infographics, videos, and ebooks.
Schedule content promotion activities like social posts, emails, and ads to support each new content release. Promotion is key for distribution.
Leverage Influencers and Partnerships
Influencers and strategic partners can help amplify your content marketing reach. Seek out opportunities to collaborate with credible voices in your industry.
Identify influencers like industry experts, thought leaders, and bloggers who create content your audience values. Share their content, engage with them on social media, and repurpose their content with permission.
Partner with complementary yet non-competing brands to co-create content like ebooks, webinars and videos. Cross-promote content to each other's audiences for expanded reach.
Sponsor or contribute expert content to relevant online publications, news outlets, and industry publications. This positions you as a thought leader.
Build relationships with social media influencers, bloggers and industry professionals to collaborate on guest posts, case studies and interviews.
Optimize Content for Different Buyer Stages
Create content tailored to prospects at every stage – from initial awareness to interest and consideration all the way to decision and retention.
Blog posts, ebooks and guides work well for education early on in the buyer's journey when prospects are in research mode.
Comparisons, product demos and customer testimonials provide social proof for prospects in the evaluation stage.
Promotional offers, free trials and pricing breakdowns push interested prospects over the line to convert into customers.
Case studies, user-generated content and loyalty programs engage existing customers in retention.
Personalize Content Experiences
Personalized content tailored to the individual resonates more than one-size-fits-all content. Use segmentation and customization.
Divide your audience into segments based on demographics, interests, behavior and other attributes. Create content that speaks specifically to each segment.
Tools like website personalization lift content recommendations, onsite messaging and CTAs by customizing experiences for each visitor in real-time based on their profile and browsing behavior.
Integrate personalized content into multi-channel marketing automation workflows across email, social media, websites, ads and more.
Surveys and assessments provide tailored content recommendations based on customer responses and stated preferences on questionnaires.
Invest in High-Quality Production
High-quality content looks polished and professional which builds credibility. Invest in content production.
Hire talented content creators and freelancers like writers, designers, videographers and developers to produce content assets at scale.
Use professional editing, graphic design and multimedia production platforms to create engaging, high-end content like videos, animations, and interactive media.
Invest in images and multimedia that align with your brand style to make content visually appealing and immersive.
Keep innovating with new content formats, styles and production techniques to stay fresh and relevant. Don't settle for mediocre.
In summarize, content marketing involves creating valuable content tailored to your audience's needs and distributing it across multiple channels. By focusing on audience-centric content, SEO optimization, performance tracking, consistent publishing, and wide distribution, businesses can increase brand awareness, generate more leads, and drive sales. A strategic content marketing plan helps attract and retain customers by consistently providing relevant and helpful information.
MS Dept of Insurance License Look Up
Driving Record Lookup Wisconsin
Nebraska Department of Corrections Inmate Search
DC Attorney License Verification
Chewy.com Human Resources Phone Number
New Jersey State Board of Dentistry License Lookup
Life Insurance License Lookup Va
Change an Appointment for New Driver's License at Utah DMV
Kentuckystatepolice.Org Appointment
NJ Medical License Verification to Another State
Sheriff Inmate Search Kent County
Oregon Department of Insurance License Status Lookup
Kansas Insurance Agents License Lookup
Nevada DMV Appointment Las Vegas
Hand & Stone Massage and Facial Spa Headquarters & Corporate Office
Maine Unemployment Office (Maine DOL)
Georgia Life Insurance License Lookup
Connecticut Bar Association Phone Number
Vermont DMV Road Test Appointment
Virginia SOS In Business Search
MA CSL Registrar of Contractors Search
Make an Appointment for Real ID at Louisiana DMV
Teachers Certification Lookup Utah
Wisconsin Real Estate License Lookup
Cancel an Appointment for Car Registration at DMV Georgia
Indiana Teachers Credential Lookup
WV Department of Motor Vehicles
Schedule a RI DMV License Renewal Appointment
Florida State Bar Lawyer Search
South Carolina Nurse Aide Registry Lookup
Cancel an Appointment for Motorcycle Permit Test at Kentucky DMV
Shoprite Pharmacy Vaccine Scheduler
Huber Heights BMV Schedule Driving Test
Missouri Look Up Pharmacist License
Utah Registrar of Contractors Search
Ohio Contractor License Lookup
UT Board of Dentistry License Lookup
Best Buy Employee Human Resources Contact
Missouri Board of Pharmacy License Search
Home Depot Employees Phone Number
Make an Appointment for Learner's Permit Test at Wisconsin DMV
NV Board Certified Dentist Verification
Vehicle Title Number Lookup North Dakota
MO Dental Assistant License Lookup
CA Real Estate Broker License Verification
Hendersonville NC DMV Appointment
Brooke Army Medical Center Appointment Line
Book a DMV Huntsville AL Appointment
Virginia Board of Dentistry License Verification
Book an Appointment for Tennessee DMV
Texas Drivers License Address Change Appointment
Spectrum Ala Moana Appointment
Georgia Real Estate Commission & Appraisers Board Agent Lookup
South Dakota State Department of Motor Vehicles Phone Number
Teachers Certification Check Kentucky
Maryland Board of Pharmacy Find
Make a New York Lottery Appointment
Kent County Access Inmate Lookup
Arizona Department of Real Estate License Check
Ohio BMV Title Transfer Appointment
Xenia BMV Driving Test Appointment
Kansas Real Estate Commission Agent License Verification
Washington Secretary of State Corporation Search
Is Weed Legal in Put In Bay, Ohio (OH)?
Secretary of State Corporations Search Delaware
Kentucky Board of Pharmacy License Look Up
License Search Massachusetts DESE
Vaccine San Diego County Appointment