What are the Best Free Shopify Apps?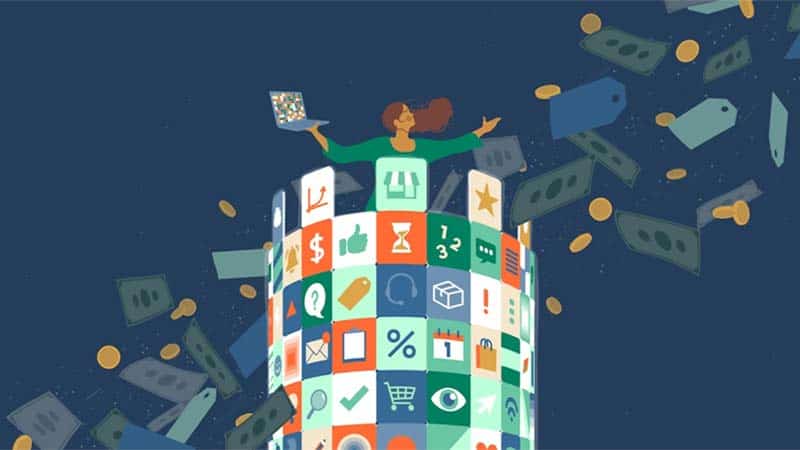 Discover the best 27 free Shopify Apps to help you build, manage and grow your ecommerce store, taking it to the next level.
How to Choose the Best Free Shopify App?
With thousands of apps in the Shopify App Store, you have a lot of options when it comes to extending the functionality of your online retail.
Whether you want to add customer reviews, improve email marketing, publish your products to Facebook, or get in-depth analytics, there's definitely an app for that.
But with so much to choose from, we thought it would be a good idea to highlight 27 of the best free Shopify apps (either completely free or that offer a useful free plan) that retailers and marketers can add to their store.
If you're just getting started with a new store or looking to enhance your existing site, then this list is for you.
What are the Best Shopify Apps for Your Ecommerce Store?
27 Best Free Shopify Apps for Your Ecommerce Store
1) Oberlo
2) Offset
3) Shopify Email
4) ReConvert Upsell and Cross Sell
5) BetterReplay
6) Advoz
7) Jebit
8) Product Reviews
9) Friendly Accessibility Tools
10) Fancy FAQ
11) PayWhirl
12) Tip Quik
13) Promo.com
14) Easyship
15) Pre-Order Alpha
16) Change Commerce
17) Super Reports
18) Shopify Local Delivery
19) Easy Digital Products
20) TikTok
21) Mochi
22) Stocky
23) Printful
24) Gameball
25) Secommapp
26) PixPix
27) Smart SEO
Read more here.
Additional Link:
[optin-monster slug="em8z7q6hga9elmy1dbgb"]