Product SEO – Optimizing Retail Pages for Product Search Results
Getting products to rank highly in Google's search results is critical for driving traffic and sales. Google has increasingly shifted to showing product-first results for retail-related searches, where users see listings for specific items rather than generic pages. Ranking well for product keywords and queries requires comprehensive optimization tailored to how shoppers search. This guide will explore key technical elements retailers need to focus on to improve visibility and performance in product search results. By following these best practices for on-page SEO, structured data, site architecture, and monitoring, ecommerce sites can significantly increase their product discoverability and conversions in Google.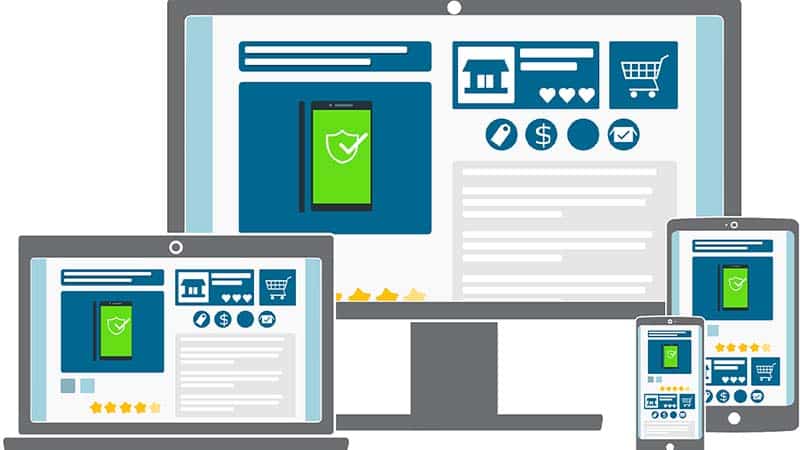 Focus on Providing Rich Product Data
Google wants to show product-first results for retail queries so users can easily find and compare specific items. Make sure your product pages have complete structured data marking up key attributes like price, brand, images, ratings, etc. Providing ample product information will help Google understand your offerings.
Structured data enables rich product features in the search results like pricing, customer ratings, images, and more. There are several schema.org properties you can use like Product, Offer, Review, AggregateRating, etc. Run your pages through Google's Structured Data Testing Tool to identify any issues.
Specifically, ensure every product page has properly formatted structured data for the product name, description, brand, SKU, price, image, and key specifications. Double check that the data matches the actual page content. Fix any errors flagged by testing tools to avoid inconsistencies.
Having comprehensive structured data that aligns with the rest of the page tells Google clearly what the product is. This data populates the search listing, so any gaps will limit how Google can showcase your products. Rich results with full product details perform better.
Optimize Title Tags Around Product Keywords
Since Google wants to match search queries to specific products, ensure your product page titles contain the product name and key attributes. This helps Google understand the page is relevant for searches about that item.
For example, a title like "Nike Air Max Running Shoes – Blue" is optimized for the product name, color, and type. Avoid generic titles like "Running Shoes" or "Shoes for Sale." Make it clear in the title what exact product is on the page.
Research which keywords and attributes are most important for each product. Identify what searchers are using to find that item, and reflect that in the title. You can determine relevant product keywords from search analytics, Google Autocomplete, and keyword research tools.
Keep titles concise but include vital information – the ideal length is around 50-60 characters. keywords toward the beginning are more impactful. Have a primary + modifier structure, like: [Product Name] – [Key Descriptor(s)].
Focus Product Page Content on Keywords
The on-page content of your product pages should also be optimized around keywords and phrases shoppers use to find that product. Include the product name, SKU, color, material, features, and other relevant attributes.
Writing focused on-page content with semantic keywords helps Google understand the topic of the page and match searches appropriately. Avoid stuffing keywords though – the content should be natural and readable.
Analyze search queries in Google Analytics to identify terms commonly used to find your products. Incorporate these into the page copy where relevant. Ensure vital keywords appear in the first 100 words of page content.
Create outline structures around important keywords and sub-topics. Then draft paragraphs to provide value for each keyword theme. Use paraphrasing and synonyms to naturally work keywords into the text.
Optimize Images with Descriptive Alt Text
Product images need properly formatted alt text for SEO and accessibility. The alt text should describe the image content, product name, color, features, etc. This provides search engines more context about the image and product.
For example: "Nike Air Max running shoes in blue and yellow with visible Air pod in the heel." Make sure to optimize alt text for key product variations, like different colors.
Always fill out the alt text field – empty attributes can negatively impact image SEO. Be concise yet descriptive. Include the target product keywords in a natural way.
When listing product color options, use alt text like "View of [Product] in [Color]." List the color first so search engines associate it with the image.
Improve Site Navigation and IA for Products
Clear site architecture and navigation focused around products also improves product SEO. Make it easy for Google to crawl and index your product URLs with logical IA and sitemaps.
Organize products by type/category, brand, features, price, etc. Make sure product category pages, filters, and facets have descriptive titles and URLs optimized for those terms.
Ensure the website's global navigation, category menus, filter links, and site search are guiding users to key product pages. These navigational elements help Google discover and understand your product structure.
Use descriptive categories, avoid vague groupings like "Miscellaneous." Make sure category hierarchy flows logically from broad to narrow. Use product attribute filters to create category segmentation.
Differentiate Products with Unique Descriptions
Don't just copy and paste the same product descriptions across all color or style variations. Write unique descriptions tailored to each product that describes its specific details, distinguishing features, specs, pros/cons, etc.
Unique, tailored product copy helps search engines understand the nuances between product variations and match appropriately to searchers.
Include specific differentiators like "slimmest model" or "Made with recycled materials." List detailed specs and measurements that identify the product's unique attributes.
Point out how this variation compares to others like "Brighter display than previous version." Show why this particular option is better suited for certain needs.
Optimize for Long-Tail Product Searches
Focus product SEO on long-tail searches that identify specific items, not just broad terms. Optimize for product name, SKU, color, material, features, specifications, etc.
Longer, more precise product queries have higher purchase intent. Optimize specifically for those searchers who know exactly what they want to buy.
Analyze search queries and see which long-tail terms drive conversions. Tailor SEO to rank for those product-specific searches.
Include long-tail keywords in titles, meta descriptions, image alt text, structured data, and page content. Optimize each element for different long-tail variations.
Use Comparative Descriptions
Describe how your product compares to competitors or alternative options. Explain why your product is better or different, like cheaper, higher quality, more durable, newest model, etc.
Comparative descriptions like "our least expensive option" or "50% more battery life" help searchers understand the key differentiators they should consider when buying.
Build comparisons around the factors that matter most for that product – price, quality, speed, performance, longevity, etc. Reference competitor brands your customers may also be considering.
Back up comparative claims with specific details and examples. Link out to awards, expert reviews, or customer testimonials that support the claims.
Monitor Product Search Performance
Set up tracking in Search Console and Analytics to monitor product search queries and clicks. Identify which product pages rank well and which have opportunity. Use this data to optimize product SEO over time.
See which product searches drive conversions and focus on improving rankings for those. Eliminate thin content for poor performers not getting search traffic.
Regularly review click-through rates on product listings in the SERPs. Lower CTRs can indicate issues with title/snippets. Monitor impressions to identify visibility gaps.
Check Search Analytics for any indexing issues effecting product pages. Diagnose drops in rankings using change history reports. Stay on top of product SEO.
Test and Iterate Product SEO
Continuously test and refine product titles, descriptions, alt text, etc. Try different keywords and content to see what performs best. Product SEO is an ongoing process, not a one-time task.
The search landscape constantly evolves. Review product pages regularly to ensure SEO is up-to-date for the latest algorithms, SERP features, and search behavior.
A/B test different title formulas, meta descriptions, or image alt text. Try adding and removing keywords to see impact on clicks and conversions. Pivot based on performance data.
Analyze competitors gaining rankings for your keywords. Identify new opportunities to progress product SEO to the next level.
Summary
Optimizing product pages for SEO takes comprehensive effort across titles, content, structured data, media, site architecture, and monitoring performance over time. By providing rich, descriptive information focused on product keywords, retailers can improve visibility and conversions from product-first search results in Google. Compelling product SEO tailored to how shoppers search delivers a better customer experience.
Dallas Love Field Airport Long Term Parking Fee
Dental Board of FL License Lookup
ME Department of Corrections Inmate Search
Teacher Certification Verification Idaho
Dept of Corrections of South Carolina
Louisiana Esthetician License Renewal
AL Teachers Certification Check
District of Columbia Handicap Parking
Business Entity Search Minnesota
Wisconsin Agriculture Department
Minneapolis Airport Terminal 2 Parking
Guam Teacher Certification Verification
South Carolina Contractors License Renewal
Georgia Contractors License Look Up
Schedule an Appointment for Comcast
Cancel an Appointment for Social Security
State Board of Cosmetology Maryland
Department of Treasury Delaware
Wyoming Nurse Practitioner License Verification
Virginia Department of Game and Inland Fisheries (DWR Virginia)
Georgia Unemployment Office (DOL GA)
New Jersey Handicap Placard Renewal
Life Insurance License Lookup California
State Bar Attorney Search Illinois
TLC Inspection Appointment Phone Number
St. Louis Airport Longterm Parking Rates
Arizona Esthetician License Renewal
Tennessee Driver License Appointment
MO BOP Technician License Search
Montana Vehicle Title Transfer
Kentucky Corrections Department, KY KOOL
Teacher License Lookup Oklahoma
Missouri Drivers License Verification
Louisiana Department of Unemployment
TN Cosmetology Board Phone Number
Illinois Board of Cosmetology Phone Number
California Life Insurance License Lookup
Road Test Minnesota Appointment
Kaiser Appointment Center Orange County
Iowa Life and Health Insurance License Lookup
Teacher Certification Check PA
Virgin Islands Real Estate License Search