Personalization Perfected: AI's Role in Modern E-commerce
In today's digital age, e-commerce platforms are constantly seeking innovative ways to stand out and provide a unique shopping experience for their customers. One such groundbreaking approach is the integration of Artificial Intelligence (AI) to personalize the customer journey. This article delves deep into how AI is revolutionizing e-commerce personalization, ensuring that customers not only find what they're looking for but also discover products they didn't even know they wanted.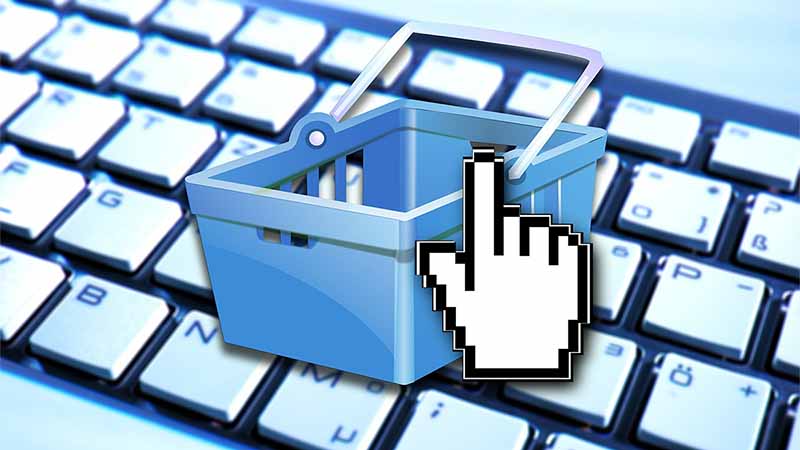 The Rise of AI in E-commerce
The e-commerce landscape has witnessed a significant transformation with the advent of AI. As online shopping platforms become more saturated, the need for personalized experiences has become paramount. AI, with its ability to analyze vast amounts of data and predict user behavior, has emerged as a game-changer in this domain.
AI-driven algorithms can sift through customer data, understanding preferences, and predicting future purchases.
This not only enhances the shopping experience but also increases the likelihood of conversions and repeat purchases.
Businesses that have integrated AI into their e-commerce platforms have reported increased customer satisfaction, higher sales, and improved brand loyalty.
Personalized Product Recommendations
One of the most prominent applications of AI in e-commerce is personalized product recommendations. By analyzing a user's browsing history, purchase patterns, and even time spent on specific products, AI can suggest items that the user is likely to be interested in.
This not only makes the shopping experience more tailored but also increases the chances of a sale.
For instance, if a user frequently buys fitness apparel, AI can recommend related products like fitness trackers or workout supplements.
Such targeted recommendations can significantly enhance the user's shopping journey, making it more streamlined and efficient.
AI-Powered Chatbots for Enhanced Customer Service
Chatbots, powered by AI, have become an integral part of many e-commerce platforms. These virtual assistants can handle a myriad of customer queries in real-time, from product inquiries to after-sales support.
By leveraging Natural Language Processing (NLP), these chatbots can understand and respond to user queries effectively.
They can also assist in the purchase process, guiding users towards products that align with their preferences and budget.
Moreover, these chatbots can operate round the clock, ensuring that customers receive assistance whenever they need it, enhancing overall customer satisfaction.
Personalized Email Marketing Campaigns
AI has also made significant inroads into email marketing, one of the most effective channels for e-commerce platforms. By analyzing user behavior, AI can tailor email content to individual users, increasing the likelihood of engagement.
For instance, if a user has shown interest in a particular product but hasn't made a purchase, AI can trigger an email with a special discount for that product.
Such personalized email campaigns can significantly boost conversion rates and foster customer loyalty.
Furthermore, AI can also determine the optimal time to send emails, ensuring higher open and click-through rates.
Image Recognition for Enhanced Product Search
AI-powered image recognition has introduced a novel way for users to search for products. Instead of typing out long search queries, users can simply upload an image, and AI will find similar or related products.
This not only simplifies the search process but also makes it more accurate, especially when users are unsure of product names or specifications.
For instance, if a user uploads an image of a specific style of shoes, the AI can display similar styles or suggest complementary products.
Such features enhance the user experience, making product discovery more intuitive and enjoyable.
Predictive Analytics for Inventory Management
AI-driven predictive analytics can be a boon for e-commerce platforms when it comes to inventory management. By predicting product demand based on historical data, market trends, and user behavior, AI can ensure optimal stock levels.
This reduces the chances of stockouts, ensuring that popular products are always available for purchase.
Conversely, it also prevents overstocking, reducing inventory holding costs and potential losses from unsold stock.
Such predictive capabilities ensure that e-commerce platforms operate efficiently, maximizing profits while enhancing customer satisfaction.
Fraud Detection and Prevention
E-commerce platforms are often targets for fraudulent activities. AI, with its advanced algorithms, can detect and prevent such activities in real-time.
By analyzing transaction patterns, AI can flag suspicious activities, such as multiple purchases from different locations in a short time span.
Such proactive fraud detection ensures that genuine customers have a seamless shopping experience while potential fraudsters are kept at bay.
This not only protects the business's bottom line but also enhances its reputation and credibility in the market.
Dynamic Pricing for Competitive Advantage
AI-driven dynamic pricing strategies allow e-commerce platforms to adjust product prices in real-time based on demand, competition, and other external factors.
This ensures that products are always priced competitively, attracting more customers and driving sales.
For instance, if a competitor reduces the price of a popular product, AI can instantly adjust the price on the platform to remain competitive.
Such dynamic pricing strategies can significantly boost sales, especially during peak shopping seasons or promotional events.
Customer Sentiment Analysis
Understanding customer sentiment is crucial for any e-commerce platform. AI can analyze customer reviews, feedback, and social media mentions to gauge overall sentiment towards the brand and its products.
This provides invaluable insights into areas of improvement, ensuring that the platform continually evolves to meet customer expectations.
Negative sentiments can be addressed proactively, turning potential detractors into brand advocates.
Such sentiment analysis also provides insights into market trends, allowing e-commerce platforms to stay ahead of the curve and remain relevant in a competitive market.
The Future of E-commerce Personalization with AI
The integration of AI into e-commerce personalization signifies a paradigm shift in how online shopping platforms operate. By offering tailored experiences, predicting user behavior, and streamlining operations, AI ensures that e-commerce platforms remain competitive, profitable, and customer-centric.
As technology continues to evolve, the capabilities of AI in e-commerce will only expand, offering even more nuanced and individualized shopping experiences. Imagine a future where AI not only knows your current preferences but can also anticipate your future needs, suggesting products even before you realize you need them. This proactive approach will redefine the concept of customer service, making shopping not just a transaction but a truly personalized journey.
Moreover, as consumers become more tech-savvy and demand more from their online shopping experiences, AI will be at the forefront, ensuring that e-commerce platforms can meet and exceed these expectations. From virtual try-ons to real-time customer support, AI will be the driving force behind the next wave of e-commerce innovations, setting new standards for personalization and customer satisfaction.
Voice Search Optimization in E-commerce
With the rise of smart speakers and voice-activated assistants, voice search is becoming an integral part of the e-commerce landscape. AI plays a pivotal role in understanding and processing these voice commands, ensuring accurate product searches and recommendations.
Voice search offers users a hands-free, convenient way to search for products. AI algorithms work behind the scenes to understand the context and nuances of voice commands, delivering precise search results.
For e-commerce platforms, optimizing for voice search means ensuring product descriptions, titles, and metadata are voice-search friendly. This often involves using more natural language and long-tail keywords that mimic how people speak.
As voice search continues to grow in popularity, e-commerce platforms that leverage AI to optimize for this trend will have a competitive edge, offering users a seamless and futuristic shopping experience.
Augmented Reality (AR) Shopping Experiences
Augmented Reality, powered by AI, is transforming the way consumers shop online. AR allows users to virtually try out products, from clothes to furniture, before making a purchase, bridging the gap between online and offline shopping.
E-commerce platforms are integrating AR tools that allow users to visualize products in their real-world environment. For instance, a user can see how a sofa would look in their living room or how a pair of shoes would fit them.
AI algorithms process real-world dimensions, user preferences, and product specifications to deliver accurate AR visualizations. This not only enhances the shopping experience but also reduces return rates, as users have a better understanding of the product before purchasing.
As AR technology becomes more advanced and accessible, e-commerce platforms that harness its power, combined with AI, will offer users a truly immersive shopping experience, blurring the lines between digital and physical retail.
Predictive Personalized Discounts
One of the innovative ways AI is enhancing e-commerce personalization is through predictive personalized discounts. By analyzing a user's shopping behavior, purchase history, and browsing patterns, AI can offer tailored discounts that are most likely to convert a browser into a buyer.
These AI-driven discounts are not generic but are tailored to individual users. For instance, a user who often browses high-end products but never makes a purchase might be enticed with a special discount on luxury items.
Predictive personalized discounts can significantly boost conversion rates. By offering users deals that resonate with their preferences and shopping behavior, e-commerce platforms can drive sales and increase customer loyalty.
For e-commerce businesses, this AI-driven approach ensures that discounts are used strategically, maximizing profitability while enhancing the user experience. Instead of blanket discounts, targeted offers ensure that promotions are both effective and efficient.
Summary:
AI is revolutionizing e-commerce personalization, enhancing the customer journey from product discovery to post-purchase support. By leveraging AI's predictive capabilities, e-commerce platforms can offer tailored experiences, streamline operations, and ensure customer satisfaction, driving growth and profitability in an increasingly competitive market.
Idaho Secretary of State Business Search
Renew North Dakota Medical License
Cancel a CenturyLink Technician Appointment
Kentucky Look Up Pharmacist License
New York State Office of Professional Medical Conduct
Tennessee Drivers License Appointment
West Virginia Insurance Commissioner
Fred Meyer Vaccine Appointment
Comphensive Benefits-Medicare Suppl
Salt Lake City International Airport Parking Cost Per Day
Easter 1983 – When Was Easter 1983?
CVS Vaccine Appointment Cancel
Dental Hygiene License Lookup Colorado
Challenge Dairy Products Headquarters Address
Social Security Office Toa Alta PR
Minnesota Free Driver License Number Lookup
NY Department of Environmental Conservation
Cancel an Appointment for Behind the Wheel Test at Michigan DMV
Washington State Board of Pharmacy License Verification
New Jersey Division of Consumer Affairs License Verification
Schedule an Appointment for Title Transfer at Iowa DMV
Dental Board of Arizona Search
Appointment Driver license Florida Miami
Puerto Rico Duplicate Title Online
SC Department of Corrections Phone Number
LA Department of Corrections Number
Make an Appointment for Motorcycle Permit Test at Las Vegas DMV
Mississippi Motorcycle Endorsement
Schedule an Appointment for Knowledge Test at Louisiana DMV
OR CCB Registrar of Contractors Search
Indiana Business Search Secretary of State
South Carolina Contractor License Search
Utah Department of Motor Vehicles Phone Number
Florida Registrar of Contractors Search
DMV Appointment NYC Renew License
Corpus Christi DMV Appointment
Illinois Board of Nursing Phone Number
Virginia Driver's License Check
Walk in Appointments for TSA Precheck
New Hampshire Teacher License Lookup
Make an Appointment for Written Test at Maryland DMV
Elizabethtown KY DMV Appointment
Schedule Chase Bank Appointment
Vetco Clinic Cancel Appointment
New Jersey Nursing Board License
Florida Department of Agriculture Phone Number
South Dakota Acupuncture Board
Labcorp Tallahassee Appointments
Lees Summit Drivers Test Appointment
Georgia Farm Bureau Claims Phone Number
STL Airport Long Term Parking Rates
Tea Texas Licenses Verification
Replacement Drivers License Massachusetts
New Jersey Physician Assistant License Verification
Missouri Paramedic License Verification
Sign Up for Honda Roadside Assistance