Navigating the Next Wave of Ecommerce: Key Trends Shaping Retail's Future
Ecommerce has seen explosive growth over the past few years, accelerated by the COVID-19 pandemic. However, the industry continues to evolve at a rapid pace driven by emerging technologies, shifting consumer behaviors, and competitive forces. Brands must stay nimble, customer-focused, and forward-thinking to thrive in the dynamic ecommerce landscape ahead.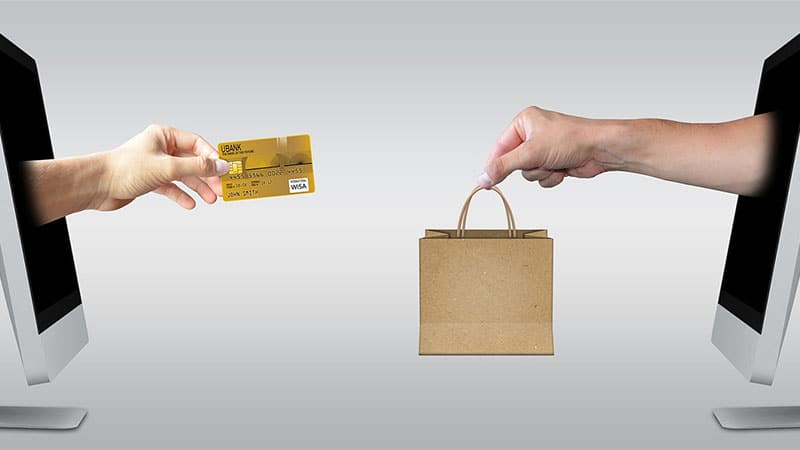 Social Commerce Reshapes Shopping
Social platforms have become integral to online product discovery and shopping journeys. An Epsilon study found 93% of online shoppers use social media to make purchasing decisions. Platforms like Instagram, TikTok, YouTube, and Pinterest have rolled out expanded shopping capabilities and are further blurring the lines between content and commerce.
For brands, developing a strategic presence across key social platforms is now a requirement, not a nice-to-have. However, simply creating social media accounts is not enough. Ecommerce marketers need to leverage creators, influencers, hashtags, and engaging content to organically drive discovery and conversions. Creative campaigns like shoppable live videos that seamlessly blend entertainment and shopping are rising in importance.
Social commerce remains relatively immature with continued innovation ahead. As platforms refine their commerce offerings, marketers will need to quickly adapt and optimize their strategies. Companies able to move nimbly and create viral buzz on social platforms will gain advantage. Those that cling to traditional websites and email marketing face increased risk of losing mindshare and market share.
Payment Tech Evolution
Digital wallets, mobile payments, cryptocurrencies, buy now pay later financing, and embedded payments are reshaping ecommerce payment methods. Each offers distinct advantages and drawbacks retailers must balance in terms of customer conversion, security, fees, and operational processes.
Mobile wallets like Apple Pay and Google Pay deliver convenience and speed at checkout. Cryptocurrencies unlock new customer demographics but bring added volatility. BNPL financing boosts conversion for higher-ticket purchases but creates additional risk.
Merchants need to monitor emerging payment innovations and determine which align with their ecommerce strategies and target audience preferences. They should be prepared to frequently reevaluate payment options as new technologies and consumer behaviors evolve.
Meanwhile, fraud remains a major concern following a rise in ecommerce scams during the pandemic. Retailers must make security a priority alongside convenience and easily incorporate new tools like 3D Secure, biometrics, behavioral analytics, and AI/ML to thwart fraud while minimizing friction.
Ultimately brands must take a segmented approach – optimizing payment methods and security for each sales channel, product line, geography, and demographic. One size does not fit all in today's diverse payment ecosystem.
Supply Chain Stress Testing
Ongoing supply chain disruptions have emphasized the need for resilience. Strategies like expanding supplier networks, localizing production capabilities in key markets, increasing inventory buffers, improving supply chain visibility, and building redundancy into logistics are now required safeguards.
Building supply chain resilience calls for scenario stress testing and contingency planning to proactively identify and mitigate vulnerabilities. Retailers should use data modeling to simulate potential supply/demand shocks like a supplier failure, transportation disruption, or spike in demand. The goal is uncovering where buffers are needed to maintain continuity of operations and meet customer expectations.
Supply chain resilience also requires closer supplier collaboration and visibility. Real-time data sharing and early warning systems across a supply network improve risk monitoring and coordination when disruptions occur. Retailers able to navigate supply uncertainty while optimizing sustainability, costs and delivery speed will gain advantage.
Sustainability as a Brand Imperative
With controversies like single-use packaging waste, questions around labor practices and "greenwashing" claims, sustainability has become both an urgent concern and competitive opportunity in ecommerce. Consumers, investors, and regulators now press retailers to reduce their environmental footprint.
Ecommerce brands must back up lofty corporate initiatives with measurable action across their operations and supply chains. This includes sourcing eco-friendly materials, minimizing waste, improving energy efficiency in facilities, optimizing logistics for lower emissions, providing transparency into practices, offering recycling programs, and more.
Sustainability can no longer be an afterthought. It requires full integration into ecommerce strategies, platforms, and processes. Done right, brands can reinforce emotional connections with consumers and build long-term loyalty and advocacy. Progress in this area must be measurable and communicated authentically through owned and earned channels.
The Retail Media Opportunity
Retail media – monetizing a retailer's site/app data and media inventory through advertising – represents a booming opportunity. US retail media spend could top $100 billion by 2027 according to eMarketer. Major platforms like Amazon, Instacart and Walmart now offer robust retail media networks.
For retailers, their own media network allows brands to precisely target and engage high-intent audiences during the shopping journey. The most sophisticated networks leverage data like purchase history, browsing, cart contents and location to create tailored ads and offers. This powers personalization that boosts sales lift and return on ad spend.
Realizing this opportunity requires retail marketers to build in-house expertise and capabilities. They must recruit talent, develop creative workflows, and implement tools to manage ad campaigns and measure incremental value. Done right, retail media creates a win-win – boosting customer experience while providing a lucrative new revenue stream. But expect competition between retailer networks to intensify.
Agility Through Ecommerce Platforms
Modern ecommerce platforms like Shopify Plus and MACH enable brands to quickly optimize experiences and bring innovations to market. These SaaS and headless commerce systems provide flexibility lacking in legacy monolithic stacks.
With composable commerce architectures, backend infrastructure integrates seamlessly with front-end frameworks. This allows brands to rapidly mix and match elements – payment methods, custom apps, personalization engines, AI, AR, design components and more. Instead of months-long IT projects, new features can launch in weeks or less.
Continuous experimentation and optimization is also streamlined. Built-in integrations with analytics and testing tools allow marketers to trial experience variations, gauge impact, and double down on what works. The speed and agility afforded by modular commerce tech stacks will be a key advantage going forward.
Leveraging Ecommerce Data
In an increasingly crowded space, one of the best ways for brands to stand out is through highly personalized and relevant customer experiences. This requires harnessing insights from data like transaction history, on-site behaviors, location, demographics, and product/content affinity using analytics and customer data platforms.
Applied wisely, data illuminates micro-customer segments that can be targeted with tailored promotions, pricing, product recommendations, and storefront experiences. AI and machine learning will enable hyper-personalization at scale. But consumers have limits on data sharing – transparency and consent management are essential.
Getting personalization right also demands tightly integrated tech stacks. Data captured across channels must feed central models that propagate insights out to touchpoints in real-time. This cycle of continuous optimization will be key to sustaining loyalty and differentiation as competition rises.
Optimizing the End-to-End Customer Journey
To drive growth, retailers need to optimize the entire shopper journey – from initial brand discovery and engagement to purchase, fulfillment, service and beyond. Removing friction while providing value at each stage is critical. This requires detailed journey mapping, user testing and leveraging data to enhance experiences.
An outside-in perspective is crucial – retailers should regularly gather customer feedback through surveys, interviews and user tests. This qualitative data combined with behavioral analytics illuminates pain points and opportunities across the stages of the shopper journey. Armed with these insights, brands can refine touchpoints to create more seamless, engaging experiences.
AI and Automation to Streamline Operations
AI and intelligent automation present huge opportunities to improve ecommerce operations in areas like demand forecasting, inventory and warehouse management, order processing, logistics coordination and customer service. Machine learning algorithms crunch big datasets to optimize and automate complex tasks. This boosts efficiency, agility and accuracy.
To maximize value, retailers need to take an enterprise view – identifying functions across the value chain that are ripe for automation. This requires auditing processes, surfacing inefficient workflows, and assessing where AI could assist or fully automate repetitive work. Change management is also critical – ensuring staff have the skills to work alongside "smart" systems.
Evaluating Emerging Shopping Experiences
Retailers must continually evaluate and test new experiential commerce opportunities as consumer behaviors evolve. Innovations like livestream shopping, AR/VR product visualizations and virtual try-on technology all have potential to engage customers in more immersive ways that lift conversion and loyalty.
However, rolling out gimmicky tech for the sake of novelty can often flop. Retailers should carefully research use cases, start with small pilots, and collect customer feedback before committing. Any emerging tech should solve real shopper needs and integrate seamlessly into existing experiences. Measuring tangible ROI is essential.
Building Robust Testing and Experimentation Practices
To keep pace with industry change, brands must embed a culture of testing and optimization. The ability to rapidly trial experience variations, personalization strategies, emerging features and more allows for real-time adaptation. Through continuous small-scale experimentation, retailers learn what resonates with customers and nimbly refine the shopping experience.
This requires investment in tools to ease testing – from A/B testing software to concept validation systems that gather customer feedback on prototypes. Teams should be trained on formulating testable hypotheses, designing rigorous but fast experiments, and analyzing results. By making testing integral to day-to-day operations, innovation risks are reduced.
Providing Seamless Cross-Channel Experiences
Allowing customers to effortlessly research, purchase, fulfill and return products across touchpoints is now a requirement. Yet many retailers still struggle to tie web, mobile, brick-and-mortar, contact centers and other channels into one unified shopping experience. Breaking down data and experience silos is an imperative focus area.
Achieving this requires unified commerce platforms that share customer data across channels in real-time. Inventory visibility must span stores and warehouses. Promotions and loyalty programs should be consistent online and off. And shoppers should be able to move seamlessly between self-service and assisted service with no loss of context.
Summary
Ecommerce continues to undergo rapid evolution. To both drive growth and future-proof their business, brands must embrace innovation while staying laser focused on the customer experience. Key opportunities lie in building strategic advantages around emerging shopping platforms, flexible technical architectures, intelligent automation, immersive technologies, supply chain resilience, sustainability initiatives and hyper-personalization powered by data.
However, with so much change underway, retailers must also cultivate testing rigor and enterprise agility to adapt quickly. The brands that will thrive are those that listen closely to their customers, pilot new ideas, and optimize relentlessly – keeping experience quality consistent across channels. While disruption brings uncertainty, it also enables opportunities. Retailers able to deftly navigate the waves ahead will surface as category leaders.
Hillsborough County Driving Test Appointment
Louisiana Department of Education Certification Verification
Kentucky Motorcycle Permit Test Appointment
NJ MVC Appointment Scheduling for Knowledge Test
Schedule an Appointment for Drivers License Renewal at Kentucky DMV
Mississippi Board of Contractors License Lookup
Is Weed Legal in South Padre Island, Texas (TX)?
TD Canada Trust Book Appointment
Drivers License Lookup Oklahoma
Pay North Dakota Traffic Ticket Online
Minnesota Traffic Ticket Lookup
DMV Title Transfer Appointment Texas
Easter 1996 – When Was Easter 1996?
Florida DMV Cancel Appointment
North Carolina Farm Bureau Roadside Assistance
Honolulu Vehicle Registration Appointment
Young America Corporation Headquarters Phone Number
Quest Diagnostics Check Appointment
Pennsylvania Teacher Certification Lookup
Tennessee Farm Bureau Roadside Assistance
Firehouse Subs Headquarters & Corporate Office
California Barber License Renewal
Dr Alex Tubio Chiropractor Appointment
Cancel a RI DMV Appointment for License Renewal
North Carolina Department of Corrections (NCDOC)
How Do I Talk to A Real Person at CVS Pharmacy?
Casey's General Stores Corporate Office & Headquarters Address | Phone Number
California Dental Assistant License Verification
Peach Pass | Phone Number | Address | Login
Illinois Department of Corrections
Louisiana Teacher Certification Lookup
WellStar Health System Human Resources Phone Number
Georgia Board of Dentistry Dental Hygiene License Lookup
Book an Appointment for Citizens Bank
El Paso Texas Unemployment Office
DMV Guam Drivers License Appointment
Cancel an Appointment for License Renewal at DPS Texas
Virginia Business License Lookup
Indiana State Board of Nursing
Wisconsin Physician License Lookup
Mandalay Bay Resort Human Resources Phone Number
Indiana PT License Verification
Check Drivers License Status Minnesota
Illinois DMV Appointment Waukegan
Xfinity Appointment Reschedule
Sears Repair Appointment Status
Cancel a Alea Driver License Appointment
Arizona Game and Fish Department (AZGFD)
Teachers License Lookup Washington
Michigan Cosmetology License Renewal
Target Minute Clinic Appointment