Recover Lost Sales: A Guide to Reducing Shopping Cart Abandonment
Shopping cart abandonment is a major pain point for ecommerce businesses, with average abandonment rates around 70%. Implementing strategies to recover and convert more abandoned carts can significantly increase revenue.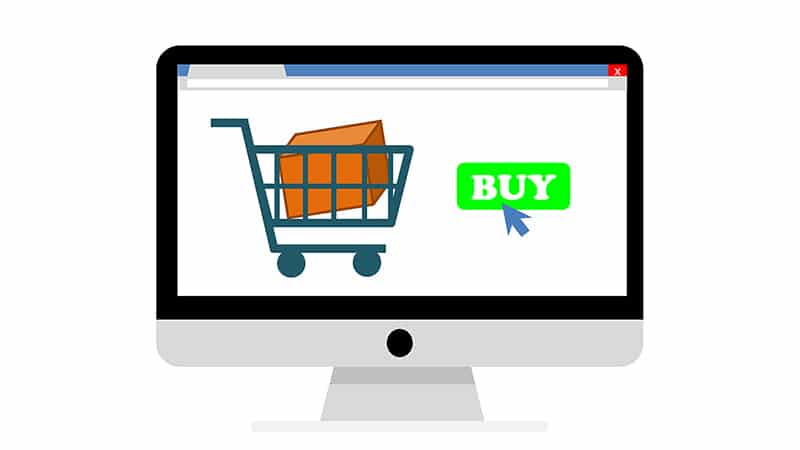 Understanding Why Customers Abandon Carts
In order to reduce shopping cart abandonment, you first need to understand the key reasons customers tend to ditch their carts before completing purchases. Some top reasons include:
Unexpected shipping costs being too high at checkout is a #1 reason. Make sure free shipping minimums or thresholds are clearly displayed earlier in the process.
Customers aren't ready to buy yet when adding items, and plan to return later. Retarget shoppers with email and ads to remind them.
Long, convoluted checkout processes cause frustration. Streamline checkout with fewer, clearer fields. Pre-fill info when possible.
Lack of trust and security concerns, like no SSL seal or unclear policies. Display trust badges, guarantee seal, and policies upfront.
Payment issues or lack of preferred option. Offer multiple payment methods like PayPal. Detect issues quickly.
Leveraging Emails to Recover Abandoned Carts
Email is one of the most effective channels for re-engaging shoppers who have abandoned a cart and nudging them back to complete their purchase.
Trigger automated abandoned cart emails to anyone who adds items but doesn't check out within a certain time frame, like 30 minutes or 1 hour. Make the emails personalized and time-sensitive with incentives.
Send reminder emails in 24-48 hours after abandonment. Use email segmentation to tailor messaging and offers based on cart value, products, and past shopping behavior.
Test email content, frequency, timing, headlines, and offers to determine what converts best for recovering different types of abandoned carts. Track results.
Retargeting Through Ads
Retargeting ads help keep your brand and products top of mind by following abandoners across sites they visit with relevant ads and offers after leaving your cart.
Use pixels and tags to create custom audiences of all website visitors, product viewers, and those who reach checkout then leave.
Craft tailored ads reminding abandoners what's still waiting in their cart or tempting them back with discounts. Use dynamic product ads to showcase their cart contents.
Place retargeting ads on social platforms, Google, media sites, and ad exchanges. Run A/B tests of ad creative, offers, and placements.
Simplifying Checkout with Persistent Cart
Persistent cart technology saves shoppers' cart contents across devices and browsing sessions, so they can pick up where they left off and not have to rebuild abandoned carts.
When shoppers create an account, integrate the ability for their cart to persist across all devices they may use to access your store.
Detect and remind logged-in users when they have existing items still waiting in their cart as they browse and shop your site. Give them an easy call-to-action to check out.
Persist carts anonymously using cookies for non-registered shoppers as well. Remind them on-site of their abandoned cart to complete.
Offering Alternate Payment Options
Not accepting the payment methods your customers prefer can be a major source of abandonment. Make sure to offer flexible options.
Provide a guest checkout option in addition to requiring shopper accounts for maximum conversion flexibility.
Accept all major credit cards, PayPal, Apple Pay, etc. Use a payment gateway that offers simple integration of multiple options.
Offer installment plans or "buy now pay later" services through partnerships with payment providers. Provide a clear breakdown of the plans.
Detect high-risk transactions and allow shoppers to easily update payment details to avoid abandonment.
Offering Free Shipping
Free shipping entices customers to follow through with purchases by avoiding surprise fees and reducing total cart costs. Make sure to promote it well.
Provide free standard shipping on all orders over a minimum spend, like $50. Or offer free shipping on certain products or categories.
Highlight free shipping in your navigation, product pages, cart, email promotions, and ads. Don't hide minimum requirements in fine print.
Consider offering expedited and express shipping upgrades as an added revenue stream from shoppers wanting faster delivery.
Clearly display all shipping costs and options earlier in the shopping journey, so customers know what to expect at checkout.
Using Live Chat Support
Having live chat available helps shoppers get real-time answers to questions that may block them from checkout. Provide this option.
Deploy easy-to-use live chat plugins on your site from providers like Tidio, Drift, or Intercom. Make the chat box visible.
Set up automated chatbots to answer common questions 24/7. Have human reps monitor chats during peak hours too.
Train reps to be conversational but also identify and resolve issues blocking checkout completion, like abandoned carts.
Encourage chat use for support during the checkout process to reduce abandonments.
Offering Coupons and Discounts
Strategic couponing and discounts provide incentives for shoppers to complete their purchase and not abandon items in their cart.
Provide a first-time customer discount via popup or banner offer. New shoppers are more likely to abandon carts.
Reward email list signups with a subscriber-only promo code for 10-15% off their first order over a minimum.
Send coupon codes to recover abandoned carts specifically, either via email or retargeted ads. Offer increasing discounts based on cart value.
Use seasonal sales events and sitewide promos to nudge recently viewing shoppers back to purchase.
Accepting Returns to Overcome Hesitation
A flexible return policy helps overcome customer doubts or concerns that may lead them to abandon their cart instead of completing their purchase.
Clearly display your return policy and guarantee upfront on product pages, cart, and checkout. Most retailers offer 30 days for returns.
Consider extending your normal return window for major sales events when hesitancy may be higher for large purchases.
For apparel, promote free return shipping and include return slips in packages to make sending items back easy.
Send post-purchase emails reminding customers of their return options to build confidence.
Offering Loyalty Programs
Loyalty programs that reward returning shoppers can increase cart completion and conversion for those buyer segments. Integrate if you have recurring customers.
Allow members to earn points for actions like signing up, reviews, referrals, completing their profile, and of course – making purchases.
Set reward tiers where points can be redeemed for free products, discounts, expedited shipping, and other perks.
Send targeted emails when members are close to reaching their next reward tier to encourage completing the purchase.
Promote the program onsite and on packaging. Highlight member benefits and point balances in accounts.
Offering Cart Saving For Later
Allowing shoppers to save carts for later purchasing overcomes the mindset of needing to buy now. This reduces hurried abandonment.
Implement functionality for shoppers to easily save their cart for future checkout, either anonymously or tied to an account.
Saved carts should persist browser sessions. Remind shoppers about their saved cart through retargeting and emails.
Make it simple for shoppers to retrieve and edit saved carts later on. Allow bulk price and availability updates when they return.
Savings carts for later lowers pressure and accommodates shoppers who like to research and comparison shop before buying.
Providing Multiple Shipping Options
Giving customers more choice and control over delivery speed and cost helps tailor shipping to their needs and prevents checkout abandonment.
Besides standard shipping, offer expedited and express options with varying delivery estimates and price points.
Allow shoppers to select their preferred shipping method during checkout to match their priorities and budget.
Be transparent about the full delivery costs and speed for each shipping option earlier in the buying process.
Factor shipping costs and preferences into any post-abandonment messaging and incentives.
Simplifying Guest Checkout
Enabling guest checkout removes the requirement to create accounts and speeds customers through checkout, reducing abandonment.
Allow shoppers to checkout as a guest with just their email address and payment info. No lengthy registration should be mandatory.
Keep required fields minimal – only collect essential information like email, billing address, and payment details at checkout.
Offer guest checkout as a clear option alongside your regular checkout process. Don't hide it.
Incentivize account signups with discounts or points post-purchase. But don't force it before completing their order.
Using Progress Bars
Progress bars provide visual guidance through checkout steps so customers know where they are in the process and don't feel unexpectedly far from completion.
Display progress as a simple bar showing the key steps like Shipping, Billing, Payment Method, Review Order.
Update the progress bar incrementally as the customer advances through each section toward the final purchase step.
Include progress percentages or "step 1 of 4" style text to quantify steps for completion. But keep things simple.
The visual nudge of seeing they're 70% or 3/4 steps done provides motivation to continue and complete checkout.
Summary
With strategically timed and tailored emails, retargeted ads, persistent cart technology, and flexible payment options, ecommerce stores can significantly reduce shopping cart abandonment and recover more of these lost sales. Testing different approaches for your audience and traffic sources is key. Analyzing why carts are abandoned and addressing those pain points will also help boost your conversion rates.
NJ Teacher Certification Lookup
Cancel My Davis Vision Appointment
Get Inline Online DPS Appointment
New Jersey State Board of Dentistry License Lookup
Virginia DMV License Plate Search
Missouri Physical Therapy License Lookup
Kentucky Corrections Department
Texas Contractor License Verification
MVA Bel Air Schedule Appointment
Massachusetts Driver's License Appointment
Michigan Department of Education Credential Search
MO BOP Technician Certification Verification
Make an Appointment for Learner's Permit Test at Kentucky DMV
Secretary of State LLC Lookup North Carolina
Colorado Board of Nursing License Verification
DMV License Plate Lookup Maryland
Healthpartners Appointment Line MN
Cancel a Safelite Early Bird Appointment
Driver's License Colorado Appointment
Hillsborough County DMV Appointment Plant City
State Pharmacy Board Louisiana
NJ DMV Motorcycle Permit Test Appointment
Minnesota Chiropractic License Lookup
New Jersey Department of Education Credential Lookup
Pharmacy Technician Certification Verification North Carolina
Cancel an Appointment for Mercedes Benz
Comcast Technician Appointment
Wisconsin Department of Safety and Professional Services License Lookup
Washington State Dental Board Certified Dentist Search
New Mexico Construction Industries Division Check
Change an Appointment for Drivers License at Alabama DMV
Georgia Board of Dentistry License Verification
Illinois Lottery Claim Appointment
Book a Kitchen Appointment IKEA
Teacher Certification Check WA
PA Insurance Producer License Lookup
Michigan Department of Natural Resources (Michigan DNR)
Change an Appointment for Drivers License at Delaware DMV
Cancel an Alaska DMV Schedule Appointment
District of Columbia Teaching License Lookup
Bar Association Lookup Arizona
TSBDE Board of Dentistry License Lookup
STATES LICENSES VERIFICATION, LOOKUP OR SEARCH
Appointment for Vehicle Registration at DC DMV
Nevada Department of Education Credential Verify
Virginia Medical Board (VA DHP)
Waxahachie Ellis County Health Department
Illinois Secretary of State Driver's License Renewal Appointment
WA Real Estate Agent License Check
Book an Appointment for Knowledge Test at Virginia DMV
Hillsborough County Driver's License Appointment
Home Health Aide License Lookup Florida
Missouri Insurance Adjuster License Seach Lookup
Cancel a Northwell Gohealth Appointment
State of Maine Bureau of Insurance License Lookup
Florida Relator License Lookup
BMW South Bay Service Appointment
NY Teacher Certificate Look Up
DMV Appointment CT Registration