9 Powerful Ecommerce Marketing Strategies to Skyrocket Your Sales
Ecommerce businesses need robust marketing strategies to attract customers, drive traffic, and boost sales. Implementing the right mix of digital marketing tactics can help take your online store to the next level. Here are some of the most effective ecommerce marketing strategies to consider.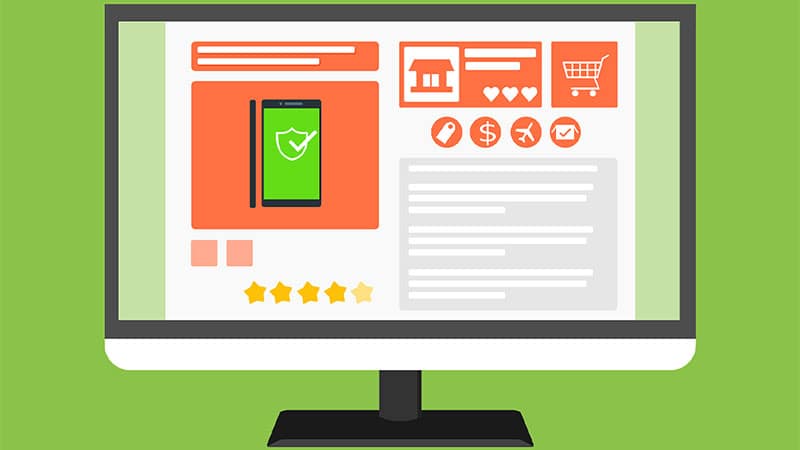 Search Engine Optimization
Search engine optimization (SEO) helps improve your visibility in search engine results pages (SERPs) for relevant queries. With proper on-page and off-page optimization, you can rank higher and earn more organic traffic.
Optimizing product pages and blog content with keywords is crucial. Conduct keyword research to find high-volume, low-competition terms people search when looking to buy in your niche. Use these keywords appropriately in titles, headings, meta descriptions, image alt text, and content.
Build high-quality backlinks from relevant websites to signal search engines your ecommerce site is authoritative. Guest posting on niche blogs, getting interviewed by industry publications, and earning press mentions are worthwhile.
Make sure your site loads fast, is mobile-friendly, and has a user-friendly URL structure. Leveraging rich snippets and schema markup also helps with click-through rates.
Paid Search Advertising
Pay-per-click (PPC) platforms like Google Ads help you get your products in front of people actively searching for what you sell. You can target users based on location, demographics, intent, and more.
Focus campaigns on high-converting keywords, tightly themed ad groups, and compelling ad copy with calls-to-action. Use negative keywords to reduce irrelevant traffic. Include your products, prices, and offers in text ads.
Landing pages should match the messaging of your ads. Optimize landing pages for conversions with clear CTAs, trust signals like reviews and policies, and minimal distractions.
Continuously optimize bids, ad copy, landing pages, and more based on performance data. Double down on what works and reduce poor performers.
Social Media Marketing
Promoting your ecommerce brand and products across social platforms like Facebook, Instagram, Twitter, YouTube, Pinterest, and TikTok can boost awareness, traffic, and sales.
Leverage both organic content and paid ads for maximum impact. Share your products visually, run giveaways and contests, publish "behind the scenes" content, and engage your followers.
Use detailed targeting capabilities in paid social ads to home in on your ideal buyers. Retarget people who have visited your website to nurture them towards purchase. Optimize campaigns for conversions to website or purchases.
Coordinate promotions across social channels and your site. Make buying accessible directly on social when possible. Track referral traffic and sales from social media ads and posts.
Email Marketing
Email marketing helps nurture subscribers, retain customers, drive repeat purchases, and increase lifetime value. Send targeted emails like abandon cart reminders, browsing behavior follow-ups, new arrival announcements, and more.
Offer an opt-in popup or incentive on your site for email signups. Import customers who purchase into segmented email lists for personalized messaging. Send welcome emails, cart abandonment flows, and follow-up sequences.
Promote sales, new arrivals, and seasonal offers via email. Make it easy to browse and shop products within emails. Test subject lines, content, timing, design, and more.
Automate emails using your ecommerce platform and email service provider. Track open and click-through rates, unsubscribes, and revenue from emails.
Retargeting Ads
Retargeting (or remarketing) ads reach people who have already visited your ecommerce store with display ads across ad networks and social media. They help turn site visitors into buyers.
Install the retargeting pixel code on your site to track visitors. Create custom audiences and tailor your ads, creative, and messaging to different segments like abandoned cart or product viewers.
Use dynamic ads that automatically populate with products people viewed on your site. Craft compelling copy addressing concerns and nudging towards conversion.
Continually assess your audience segments, creative, and placements. Adjust bidding and budgets based on performance. Turn off low-converting segments.
Content Marketing
Content marketing involves creating and distributing valuable, relevant content to attract and retain customers. Useful content helps establish your ecommerce brand as an authority.
Publish blog posts and articles that provide tips, how-tos, trends, and insights related to your products. Answer common customer questions in-depth. Promote content across social media, email, and more.
Create visual content like infographics, videos, and interactive tools your audience will find entertaining and shareable. Videos can showcase your products in action.
Curate content like reviews and user-generated images to build trust. Repurpose content into multiple formats to extend reach. Adapt topics for various stages of the buyer's journey.
Referral Programs
Referral programs encourage existing customers to promote your store to friends for rewards like discounts, store credit, or free products. This creates powerful word-of-mouth marketing.
Offer incentives for both referring customers and their referred friends, like $10 off or free shipping. Track referrals with coupon codes or other parameters.
Promote the program on your site, in your email newsletter, at checkout, and on packaging slips. Make it easy for customers to refer others.
Gamify the program by awarding badges, status levels, or entries into prize draws based on referrals given. Highlight your top advocates.
Affiliate Marketing
Affiliate marketing partners with others to promote your ecommerce store to their audiences, in exchange for commission on sales. Leverage influencers and publishers.
Research relevant blogs, YouTube channels, and social media influencers in your niche. Invite them to join your affiliate program through affiliate networks.
Provide creatives like banner ads, text links, product imagery, and promo codes for affiliates to incorporate on their platforms. Track sales by affiliate.
Offer competitive commission rates, at least 10%. Consider bonuses for top-tier affiliates who drive significant sales volumes.
Public Relations
Public relations and earned media exposure helps build brand awareness and trust through positive press mentions and coverage.
Identify relevant online publications, blogs, podcasts, and other media outlets. Pitch them exclusive stories, data, or news related to your ecommerce business.
Publish press releases for new products, company milestones, awards, and announcements. Distribute via PRWeb and media databases.
Partner with influencers and bloggers to create content around your brand. Encourage user-generated content showcasing your products.
Monitor press mentions and coverage. Repurpose earned media through your other marketing channels.
Summary
Implementing a strategic mix of SEO, paid search and social ads, email marketing, and retargeting can significantly boost ecommerce sales and return on ad spend. Optimizing every channel and campaign based on performance data is key to maximizing results. Testing new strategies while doubling down on proven tactics will help take your ecommerce marketing to the next level.
Geek Squad in Home Appointment
Attorney License Lookup Maryland
Texas State Board of Pharmacy License Verify
Minnesota State Contractors Board License Lookup
Missouri Verify Pharmacy License
Ikea Human Resources Contact Number
Teachers License Lookup Florida
Make an Appointment for License Renewal at Montana DMV
Georgia Department of Insurance Agency License Lookup
Illinois Department of Financial and Professional Regulation License Lookup
Connecticut Department of Public Health License Lookup
Cancel an Appointment for Drivers License Renewal at Massachusetts RMV
State Bar License Lookup Colorado
Charter Communications HR Employment Verification
Quest Diagnostics Appointment Pompano Beach
New Jersey Teacher Certification Check
Louisiana Department of Corrections Inmate Search
Florida Board of Dentistry Lookup
Dental Board of GA Dentist License Verify
STATE LICENSE VERIFICATION, LOOKUP OR SEARCH
Schedule a Georgia Lottery Appointment
State Bar Attorney Lookup North Dakota
CIB Oklahoma Contractor License Search
Secretary of State Corporations Search Ohio
Maryland MVA Appointment Confirmation
Missouri Department of Revenue Phone Number
Secretary of State South Carolina Search
Vermont Pharmacy License Verification
Massachusetts Pharmacist License Verification
Dental Board of Arizona License Search
TN Dept of Commerce and Insurance License Verification
Virginia Board For Contractors License Lookup
Texas Board of Dental Examiners License Lookup
New York State Education Department License Verification
Insurance License Lookup West Virginia
Montana Pharmacy Board Verification
State Bar Association Directory Oregon
Pharmacist License Find Missouri
Weld County Clerk And Recorder Appointment
Idaho Dental Assistant License Lookup
Minnesota Teaching License Lookup
STATE CONTRACTORS LICENSE LOOKUP
Illinois Medical License Verification to Another State
TLC Inspection Renewal Appointment
Michigan Teachers Certification Check
Alabama Board of Pharmacy Check
Book an Appointment TD Canada Trust
Change an Appointment for Road Test at DMV Georgia
Reschedule Xfinity Appointment