4 Books Every Marketer & Entrepreneur Should Read

I read many great books recommendations over the years but almost never I have encountered with recommendation on Eliyahu M. Goldratt, an Israeli business management guru who came with the concept of the "Theory of Constraints" (TOC) which is a part of the curriculum in the leading business schools & universities across the globes and used by entrepreneurs.
His books are probably the most enjoyable books I've read and actually, over the years I read them again and again (actually read The Goal book 7 times) and every time I read it, I was able to take something new to implement in my global businesses.
Although they are business books, they are written as 'business novel' allowing you to understand the information easily.
What makes them most fascinating for me is that in all of these amazing books, answers are not handed to you. You, the reader, along with the characters in the book, works through the process together to discover solutions.
The Goal (Eliyahu M. Goldratt)
The story of Alex (main character) that has reached to a deadline of only 90 days to make a dramatic turnaround in both his work and his marriage both of which are going down in flames dealing with endless jumping bottlenecks.
It's Not Luck (Eliyahu M. Goldratt)
It's Not Luck is a fascinating business novel and a sequel to The Goal book. Set several years after, the plot continues to follow the advancement of Alex (main character) through applying the same Theory of Constrains now to sales, marketing, inventory control and production distribution.
Critical Chain (Eliyahu M. Goldratt)
Critical Chain is the 3rd book in a series of business novel starting with The Goal and It's Not Luck. In this book you'll discover powerful yet simple techniques to solve project management's toughest problems. This book teaches entrepreneurs and companies get results fast by drastically cutting tasks times resulting in early completion within budget and without compromising quality or specifications.
Isn't It Obvious? (Eliyahu M. Goldratt)
In this business novel a new breakthrough solution is exposed when some unexpected events force a married entrepreneurs couple working for their family's retail business, to make a few changes in the way things are done in their business. This solution is taking the family's chain of stores into a very profitable, fast growing, international enterprise.
Additional Related Links:
The official Theory of Constrains (TOC) website
Learn more about Eliyahu M. Goldratt
Eliyahu M. Goldratt on Wikipedia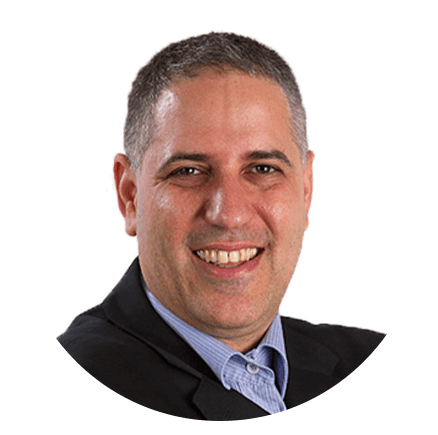 Itay Paz is Founder and CEO of Morning Dough Newsletter, a global entrepreneur and a veteran in the digital and affiliate marketing world. His fast business success worldwide and his ability to motivate others to take action and achieve big results has earned him the status of a leader and a world expert in digital marketing and affiliate marketing helping entrepreneurs & business owners worldwide to grow their businesses using the power of the internet. Managing director at the Digital Marketing & Affiliate Marketing International Expo (#DMIEXPO). Connect with Itay on Twitter, LinkedIn or Facebook.