VIRTUAL EVENTS
Best Event Registration Tools
Discover the best event registration tools, how to choose the best event registration tool and get the list for the top 10 best free and open source event registration tools for you to consider for your organization's next event.
When executed well, an event turns out to be successful. "Success is always connected with actions that you take". Several factors contribute to accomplishing this. As an event planner, you have to work on things like; setting objectives, purpose, venue, flow, technology, budget plan, and a good promotion plan. Planning, execution, and assessment are the three core phases of the event. At times, event managers suffer from attendance, shrinking budget, and lack of powerful tracking tools.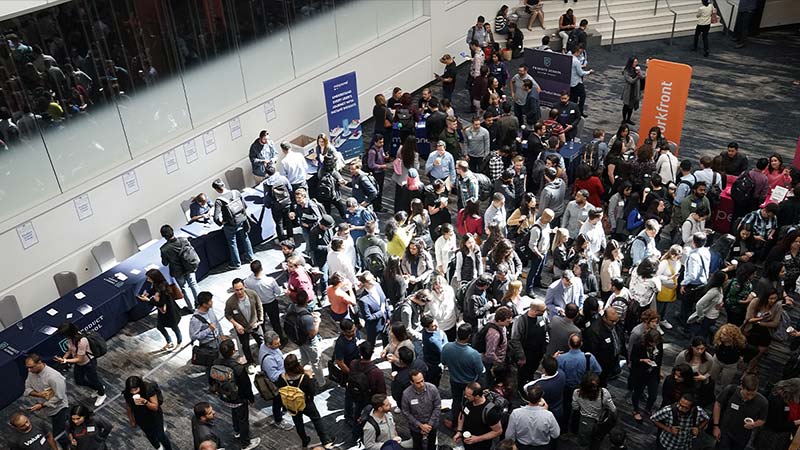 The event management process can become smooth by adopting the right technology. Nowadays, everything happens online, whether it is selling event registration forms to the receiving of the payment. Users prefer stress free and time-saving attendee registration and check-in. You can get rid of age-old long lines and dissatisfied guests by employing event registration tools.
Organizations like schools, universities, event planning companies make use of registration tool, differently from virtual event platforms. Efficient registration tool allows the users to cut down the administrative costs and eliminate paperwork.
For specific events, the tool allows the registration along with the customization of the registration activities. In the event planning process, some registration tools embrace the full range of functions like project management and budgeting.
What is Event Registration?
The process in which a person makes the financial and time commitment to attend the event. The event planner organizes the attendance. You can find both simple or advanced event registration process.
In the simple course of action, the event planner makes use of record details about attendees while in the advanced system; the attendees enjoy multiple ticket options. The event planner gathers thorough information about the attendees scrutinizes and validates registrations or tickets at the door, automatically communicate with the attendees and track their attendance. It conveniently processes payments.
What is the Use of Event Registration Tool?
The event registration tool is required to simplify the event registration process, especially in the eyes of the attendees. It is essential to have user-friendly tool where the attendees can have intuitive experience and event marketers can enjoy the sharp process of post-event reporting.
What are the Best Event Registration Tools?
Here is the list for the top 10 best free and open source event registration tools for you to consider for your organization's next event:
2) Attendize
3) Ticketbud
4) Anyvite
5) OSEM-Open Source Event Manager
6) Evite
7) RSVPify
8) ConfTOOL
9) Odoo
Read more here.
Additional Links:
Best Ways to Promote an Event Online