What are the Best Ways to Promote an Event Online?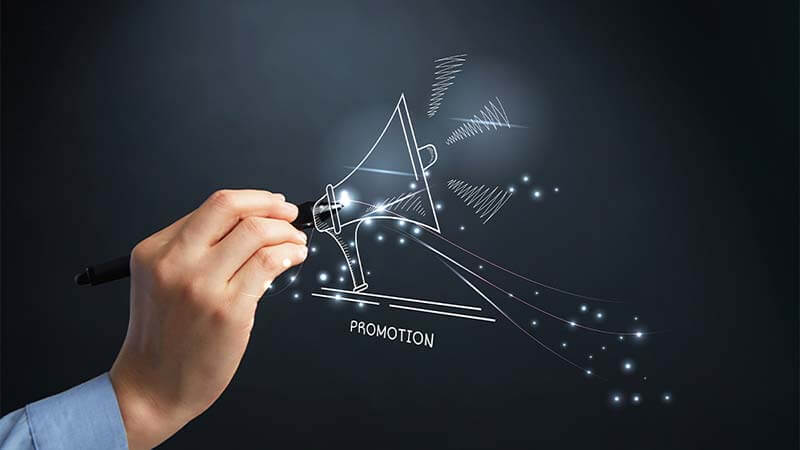 Lean what are the best ways to promote an online event, webinar or online conference to get more attendees and grow your business.
Best Ways to Promote an Event Online
How you choose to promote events can have a direct impact on how successful that event is.
For brands with an established place in the online hierarchy, their event promotion efforts don't have to be particularly intense or creative.
Events like Inbound are already established enough to earn a certain level of attention.
promote event online example inbound
But if this is your first event, or your brand has yet to be seen as an online authority, you're going to need every trick in the book to stand out.
That's why I put together this guide to event promotion for online and in-person events.
Armed with this, your online promotion efforts are going to help drive meaningful engagement and, ideally, increase event attendance.
Create Content to Promote Your Event
No matter what kind of event you're promoting online, letting it exist in a vacuum is never a good idea.
What I mean by that is your content marketing efforts should overlap with the event you're promoting.
Let's say that your brand or business has a weekly podcast. It's crucial that you take time during that podcast to plug your event.
Don't miss an opportunity to promote an event on a platform you control, particularly when you're dealing with a targeted audience.
TechCrunch has a fantastic CTA on their site that leads you to their event.
promote event tech crunch example
But, beyond that, it's important to recognize the practicality of this approach.
To put it frankly, even the most dedicated audiences get busy.
They may have wanted to keep up with all your content but simply missed your official announcement of the event. Or, they planned to sign up for your digital event, but forgot.
That's why TechCrunch created content that promotes their events.
Their content offers tangible value, but it never feels purely self-promotional.
promote event examples of content
If you want, you can create blog posts that discuss information relevant to the event.
You can go one step beyond that and create unique videos for the event, like Inbound has.
promote event inbound example
Whether it's a collage of previous attendees at old events or a video of past speakers, what matters is that your content is making people aware of your event.
If you want to keep people interested and make sure they actually show up, you'll need to create compelling promotional content.
Add Your Event to Your Email Signature
Okay, I know what you're thinking.
"Neil, this is corny/excessive/unnecessary."
These complaints usually come from people who have been on the receiving end of lame email signatures.
Trust me; I get it.
And make no mistake, email signature event promotions can look downright cringe-worthy when done poorly.
But if done tastefully, an email signature can pique your audience's interest and compel them to click through to your site.
Something as simple as this Bizzabo signature can encourage a reader to click to learn more about your event.
promote an event through email signature
The go-to rule here is to avoid an email signature that's too long or tedious.
An email signature can be a simple yet professional way to promote an event every time you send an email.
Read more here.
[optin-monster slug="em8z7q6hga9elmy1dbgb"]