Revolutionizing Social Media: The AI-Powered Content Calendar
In today's digital age, the Role of AI in Crafting Social Media Content Calendars has become increasingly significant. Brands and businesses are leveraging AI to streamline their content strategies, ensuring they remain relevant and engaging. This guide delves into how AI is revolutionizing the way we plan and execute our social media content, and the myriad of tools available to assist in this transformation.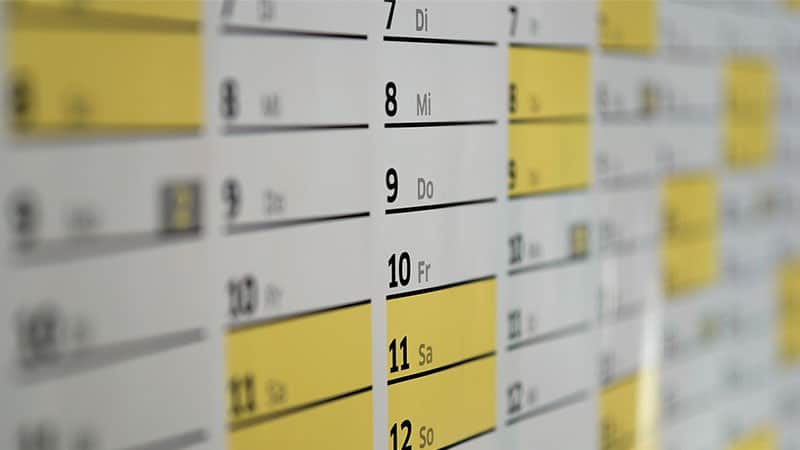 Understanding the Basics of AI in Social Media
Artificial Intelligence (AI) is not just a buzzword in the tech world; it's a tool packed with potential to transform various industries, including social media marketing. By analyzing vast amounts of data in minutes, AI provides insights into audience behavior, preferences, and engagement patterns. This data-driven approach allows brands to create content that resonates with their target audience. Furthermore, as AI continues to evolve, its applications in social media are becoming more extensive, offering solutions that were once deemed impossible.
In recent years, platforms like Hive and Taskade have integrated AI to help brands generate content calendars more efficiently. These platforms utilize AI algorithms to analyze user behavior and suggest content that aligns with audience interests, ensuring a more personalized and effective content strategy.
Predictive Analysis for Content Planning
One of the most significant advantages of AI is its ability to predict trends based on historical data. By analyzing past content performance, AI tools can forecast which topics will resonate with the audience. This predictive analysis helps brands stay ahead of the curve, ensuring their content is always relevant and timely. Additionally, with AI's ability to process vast amounts of data, it can identify patterns and trends that might be overlooked by human analysis.
Platforms like EventsCase have harnessed the power of AI to offer predictive insights, especially when planning content around significant events. This ensures that brands can tap into trending topics and discussions, making their content more timely and relevant to the audience.
Automated Content Creation
Gone are the days when content creation was a time-consuming process. With AI-powered tools, brands can generate engaging content in a fraction of the time. These tools analyze existing content, understand the brand's voice, and create posts that align with the brand's identity and audience preferences. Moreover, AI models can even suggest content ideas based on current trends, ensuring that the content remains fresh and relevant.
Tools like Plann have taken content creation a notch higher by offering AI-driven caption generators. This not only saves time but also ensures that the captions are engaging, relevant, and in line with the brand's voice. The integration of AI in such tools has made the content creation process more streamlined and efficient.
Optimal Posting Times
Determining the best time to post on social media can be a guessing game. However, AI analyzes audience engagement data to pinpoint when your followers are most active. By scheduling posts during these peak times, brands can maximize their reach and engagement. AI's ability to analyze data from different time zones and regions makes it a valuable tool for global brands, ensuring that content reaches the target audience at the right time.
Several AI-powered tools now offer features that analyze audience online activity patterns. By understanding when the audience is most active, these tools suggest the best times to post, ensuring higher engagement rates. This level of precision was previously hard to achieve without the insights provided by AI.
Enhanced Audience Engagement
AI doesn't just help in content creation; it also plays a pivotal role in audience engagement. By analyzing comments, likes, and shares, AI tools can gauge the sentiment of the audience. This information is invaluable in tailoring future content strategies and ensuring the brand remains in tune with its audience. Additionally, AI can identify patterns in engagement, helping brands understand what drives their audience and how to cater to those needs.
Platforms like Agora Pulse have integrated AI to offer deeper insights into audience engagement. By understanding the nuances of audience interactions, brands can tailor their content and engagement strategies more effectively, ensuring a more personalized user experience.
Visual Content Optimization
With platforms like Instagram and Pinterest gaining popularity, visual content is more crucial than ever. AI tools can analyze images, understand their elements, and suggest optimizations. Whether it's choosing the right filter or adjusting the composition, AI ensures every post is visually appealing. Advanced AI tools can even suggest design templates or graphics based on the brand's aesthetic and the content's context.
The rise of visual platforms has led to an increased demand for high-quality visual content. AI tools now offer features like image recognition and analysis, ensuring that every visual post aligns with the brand's aesthetic and resonates with the audience. This has transformed the way brands approach visual content on social media.
Content Calendar Automation
Manually planning a content calendar can be tedious. AI streamlines this process by automatically scheduling posts based on optimal times, audience preferences, and trending topics. This automation ensures a consistent posting schedule, keeping the audience engaged and informed. Furthermore, AI can adjust the calendar based on real-time data, ensuring that the content strategy remains agile and responsive to changing trends.
Platforms like CoSchedule have integrated AI to offer more dynamic content calendar solutions. By understanding the brand's goals, audience preferences, and other key metrics, these platforms can automate the content planning process, ensuring a more efficient and effective content strategy.
Performance Tracking and Analysis
Understanding the performance of social media content is essential for any brand. AI tools offer extensive reports on engagement, reach, and conversions. By analyzing this data, brands can refine their strategies, ensuring they continue to grow and engage their audience. AI's ability to provide real-time feedback allows brands to make informed decisions, optimizing their content for maximum impact.
The integration of AI in performance tracking tools has allowed for more in-depth analysis. Brands can now understand the nuances of their content's performance, from engagement patterns to conversion rates. This level of detail was previously hard to achieve and has revolutionized the way brands approach performance analysis.
Personalized Content Recommendations
Every audience segment is different, and AI understands this. By analyzing user behavior and preferences, AI tools can recommend personalized content for different audience segments. This personalization ensures that every follower feels valued and understood. As AI continues to learn from user interactions, its recommendations become more accurate, ensuring that content remains tailored to individual preferences.
Moreover, AI-driven personalization goes beyond just content recommendations. It can also tailor advertisements, promotional offers, and even user interfaces to cater to individual preferences. This level of personalization enhances user experience, leading to increased brand loyalty and engagement. As more brands recognize the power of AI-driven personalization, it's set to become a standard practice in social media marketing.
Future of AI in Social Media
The role of AI in social media is ever-evolving. As technology advances, we can expect even more sophisticated tools that offer deeper insights and more streamlined content strategies. Brands that embrace AI will undoubtedly stay ahead in the competitive world of social media marketing. With the integration of AI and other emerging technologies, the possibilities for innovative content strategies are endless.
The potential of AI in social media extends beyond just content creation and analysis. In the future, we might see AI-driven chatbots handling customer queries, AI tools predicting viral content trends, and even AI algorithms that can detect and counter misinformation. As these technologies mature, they will redefine the landscape of social media, making it more efficient, personalized, and user-centric.
Summary
The integration of AI in crafting social media content calendars is revolutionizing the way brands approach their online presence. From predictive analysis to automated content creation, AI offers a plethora of tools that streamline and enhance content strategies. As we move forward, the synergy between AI and social media will only grow stronger, offering brands unparalleled opportunities to engage and grow their audience.
The fusion of AI with social media is a testament to the transformative power of technology. As brands continue to harness this power, they will be better equipped to navigate the ever-changing digital landscape, ensuring sustained growth and success in the digital age.
North Carolina Secretary of State Corporation Division Lookup
Mass RMV No Appointments Available
Vaccine Appointment NYC Walgreens
State of Nevada Insurance License Lookup
NY Insurance Producer License Lookup
Virginia Bureau of Insurance Agent Lookup
Online Offender Lookup Connecticut
TN BOP Technician License Search
Massachusetts Board of Nursing (MA BON)
Reschedule an Appointment for New Driver's License at Virginia DMV
Teacher License Lookup Indiana
Vermont Department of Transportation
South Carolina Medical Board Phone Number
Book an Alabama Driving Test Appointment
Tennessee Health Related Boards Licensure Verification
Teachers Certification Check Ohio
Cancel a Safeway Pharmacy Vaccine Appointment
Cancel an Appointment for Motorcycle Permit Test at North Carolina DMV
Make an Appointment for Registration at DPS Texas
Board of Dentistry License Search Hawaii
Georgia Pharmacy Technician Certification Verification
Secretary of State Business Look Up South Carolina
Schedule an Appointment for Drivers License at Arkansas DMV
Oklahoma Construction Industries Board Look Up
Texas Pharmacy Tech License Lookup
Montana State Insurance Commissioner
Drivers License Verification Michigan
CDL Road Test Appointment Texas
Carbon Health Cancel Appointment
Virgin Islands Medicaid Portal
Maryland Business Entity Search
California Board of Registered Nursing
DC Real Estate Agent License Verification
Teachers Credential Lookup Tennessee
Mankato DMV Driving Test Appointment
Cancel an Appointment for Learner's Permit Test at Kentucky DMV
Pharmacist License Find Montana
Rhode Island Pharmacy License Check
NJ DMV Motorcycle Permit Test Appointment
State of Pennsylvania Insurance License Lookup
Emory Clinic Schedule an Appointment
New Mexico Insurance Commissioner
Missouri Board of Pharmacy Look Up
Lees Summit DMV Schedule Appointment
Maine State Department of Transportation
Denver Department of Corrections Inmate Search
Kuni Lexus Service Appointment
Texas Real Estate Broker License Verification
Georgia Teacher Certification Lookup