Navigating the World of AI-Driven Social Media Marketing
In the ever-evolving landscape of digital marketing, the fusion of artificial intelligence (AI) and social media has emerged as a transformative force. As consumers increasingly seek personalized experiences, brands are turning to AI to craft social media campaigns that resonate on a deeply individual level. Gone are the days of one-size-fits-all marketing strategies; in their place, we see a new era where AI tools analyze, predict, and tailor content to meet the unique preferences of each user. This article delves into the myriad ways AI is revolutionizing social media marketing, offering insights into its benefits, challenges, and the vast potential it holds for the future. Whether you're a seasoned marketer or a curious enthusiast, join us as we explore the dynamic intersection of AI and social media, and how it's reshaping the way brands connect with their audience.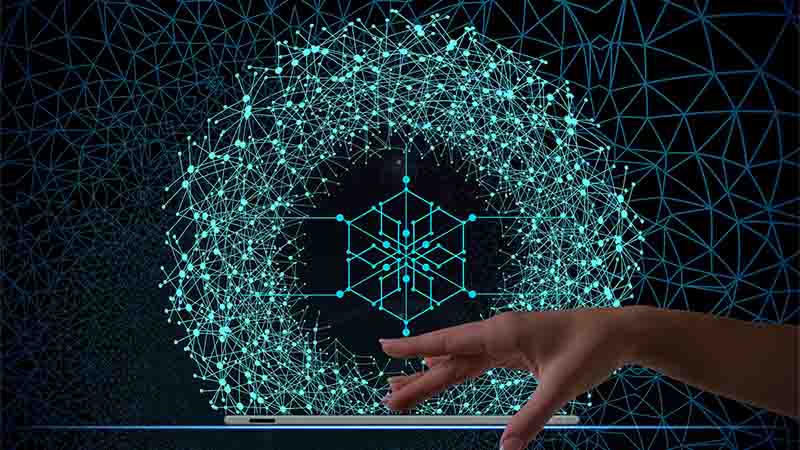 The Rise of AI in Social Media Marketing
Artificial intelligence has revolutionized the way marketers approach social media. With the ability to analyze vast amounts of data, AI provides insights into user behavior, preferences, and engagement patterns. This allows marketers to craft campaigns that resonate deeply with their target audience, ensuring higher engagement and conversion rates.
The integration of AI in social media platforms has also led to the automation of various tasks. From chatbots answering customer queries to predictive analytics suggesting content strategies, AI is at the forefront of enhancing user experience. Moreover, with the continuous evolution of AI algorithms, the accuracy and efficiency of insights have significantly improved.
Brands are now able to tap into the potential of AI to understand their audience's sentiments, preferences, and behaviors in real-time. This real-time analysis allows for immediate adjustments to campaigns, ensuring that the content remains relevant and engaging.
Benefits of AI-Driven Social Media Campaigns
AI-driven campaigns offer numerous advantages. They can predict user behavior, automate repetitive tasks, and provide personalized content recommendations. By streamlining the content creation process, AI tools enable marketers to focus on strategy and creativity, leading to more effective and engaging campaigns.
Another notable benefit is the cost-effectiveness of AI tools. By automating various processes, brands can allocate resources more efficiently, leading to reduced operational costs. Furthermore, AI-driven campaigns tend to have a higher return on investment (ROI) due to their personalized nature.
Additionally, AI tools provide scalability. Whether it's a small business or a multinational corporation, AI tools can cater to varying needs, ensuring that campaigns are optimized regardless of the scale.
AI Tools for Content Generation
Generative AI tools, such as Jasper.ai and ContentBot, have emerged as powerful allies for marketers. These tools can produce high-quality content tailored to the preferences and behaviors of the target audience, ensuring relevancy and engagement.
Beyond text, AI tools are also venturing into the realm of visual and audio content generation. From creating infographics to generating podcast scripts, the possibilities are endless. This multi-faceted approach ensures that brands can cater to diverse audience preferences.
Furthermore, with continuous learning capabilities, these AI tools adapt and evolve based on user feedback and changing trends. This ensures that the content remains fresh, relevant, and in line with the latest industry standards.
Visual Engagement with AI
Visual content plays a pivotal role in social media engagement. AI-driven tools like StockIMG and Pixi assist marketers in creating visually appealing graphics and images that captivate the audience and enhance brand visibility.
With the rise of platforms like Instagram and Pinterest, visual content has become paramount. AI tools can analyze vast amounts of visual data to determine what types of images or graphics resonate most with users. This data-driven approach ensures that visual content is not only engaging but also aligned with brand identity.
Moreover, AI tools can also suggest design modifications, color palettes, and even layout changes to optimize visual content. This level of customization ensures that each piece of visual content is tailored to its intended audience.
Hyperpersonalization with AI
One of the standout features of AI is its ability to offer hyperpersonalized experiences. Tools like ChatGPT enable marketers to provide tailored conversational experiences, ensuring that each user feels valued and understood.
Hyperpersonalization goes beyond just addressing the user by their name. It delves deep into user behavior, past interactions, preferences, and even purchase history. By analyzing this data, AI tools can craft messages and content that resonate on a personal level.
Furthermore, with the integration of machine learning, these tools continuously learn and adapt. As a result, the level of personalization improves over time, leading to more meaningful interactions and stronger brand loyalty.
AI-Powered Analytics and Insights
Understanding campaign performance is crucial. AI tools offer advanced analytics capabilities, providing in-depth insights into user engagement, content performance, and areas of improvement. This data-driven approach ensures continuous optimization of campaigns.
With AI-powered analytics, marketers can delve deeper into metrics that were previously hard to quantify, such as sentiment analysis, predictive engagement, and user journey mapping. These insights provide a holistic view of campaign performance, allowing for more informed decision-making.
Moreover, real-time analytics powered by AI can alert marketers to sudden shifts in engagement or emerging trends. This proactive approach ensures that brands can pivot their strategies promptly, capitalizing on opportunities or mitigating potential issues.
Challenges and Ethical Considerations
While AI offers numerous advantages, it's essential to address challenges such as data privacy, ethical concerns, and potential biases. Marketers must strike a balance between automation and human input to ensure the authenticity and ethical integrity of their campaigns.
One of the primary concerns with AI is data privacy. With increasing regulations like GDPR, brands must ensure that data collection and processing are compliant. Transparent communication with users about how their data is used is paramount.
Furthermore, there's the challenge of potential biases in AI algorithms. It's crucial for brands to regularly audit and refine their AI tools to ensure that they provide unbiased and fair recommendations. This not only upholds ethical standards but also ensures that campaigns resonate with a diverse audience.
Future of AI in Social Media Marketing
The potential of AI in social media marketing is vast. As technology evolves, we can expect more advanced tools that offer greater personalization, automation, and efficiency. Embracing these tools will be key to staying ahead in the competitive digital landscape.
The integration of AI with augmented reality (AR) and virtual reality (VR) in social media marketing is an exciting prospect. Imagine personalized AR ads or VR shopping experiences tailored by AI based on user preferences.
Moreover, as AI becomes more accessible, even smaller brands and businesses will be able to harness its power. This democratization of AI in social media marketing will lead to more innovative and diverse campaigns across the board.
Best Practices for Leveraging AI
For optimal results, marketers should combine AI's capabilities with human creativity. Regularly analyzing performance, ensuring compliance with legal guidelines, and staying updated with the latest AI trends are essential for crafting successful campaigns.
It's also crucial to maintain a human touch in campaigns. While AI can provide data-driven insights and automation, the emotional and creative aspects of a campaign often require human intuition and understanding.
Training and continuous learning are also vital. As AI tools evolve, marketers need to stay updated to harness their full potential. Regular workshops, courses, and seminars can ensure that marketing teams are well-equipped to leverage AI effectively.
Conclusion: Embracing the AI Revolution
The fusion of AI and social media marketing offers unparalleled opportunities for brands to connect with their audience on a deeper level. By harnessing the power of AI tools, marketers can craft personalized, engaging, and impactful campaigns that drive results.
However, it's essential to approach AI with a balanced perspective. While it offers numerous advantages, relying solely on AI without human oversight can lead to challenges. A combination of AI-driven insights and human creativity is the key to crafting truly impactful social media campaigns.
Lastly, as with any technology, the landscape of AI in social media marketing will continue to evolve. Brands that stay agile, continuously learn, and adapt will be the ones that truly stand out in this AI-driven era.
Conclusion
The integration of artificial intelligence into social media marketing represents a paradigm shift in how brands engage with their audience. Through AI's unparalleled data analysis and predictive capabilities, personalized campaigns are crafted with precision, resonating deeply with individual users. While the benefits are manifold, from hyperpersonalization to efficient content generation, it's imperative to navigate the challenges, including ethical considerations and data privacy. As we stand on the cusp of this AI-driven era, it's clear that the fusion of technology and creativity will dictate the future of social media engagement, offering brands unprecedented opportunities to connect, engage, and inspire.
Pharmacy License Number Lookup Illinois
Philadelphia Airport Parking Fee
OR Relators License Verification
Pennsylvania Pharmacy License Verification
Pennsylvania Medical License Renewal
Alaska Department of Transportation (Alaska DOT)
Rhode Island Drivers License Appointment
Georgia Contractors License Verification
Arizona State Board of Dental Examiners Dental License Look Up
Nevada State Contractors Board Search
NY State Medical License Lookup
Colorado DMV Appointment Denver
Lost Drivers License Louisiana
NV Real Estate Broker License Verify
Motor Carrier Permit Lookup California
Pharmacy License Number Lookup Missouri
Ohio License Plate Lookup Owner
South Carolina Cosmetology Board
Mississippi DMV Title Replacement
Schedule Driving Test BMV Indiana
State Bar License Lookup Michigan
Louisiana Department of Corrections Number
Utah Drivers License Appointment
Corpus Christi Drivers License Appointment
Columbus Ohio BMV Driving Test Appointment
Tennessee Secretary of State Corporations Search
Attorney License Lookup Puerto Rico
NJ MVC Knowledge Test Appointment
Miami Dade License Appointment
Missouri Pharmacy License Verification
Weslaco Drivers License Appointment
License Plate Search Pennsylvania
Colorado Farm Bureau Insurance
Eagan DMV Permit Test Appointment
Washington State Doctors License Lookup
Georgia Real Estate Commission & Appraisers Board
Replacement Drivers License West Virginia
Schedule Appointment for Bank of America
Metro Honda Service Appointment
Department of Insurance CA License Lookup
New Mexico Adjuster License Search
AT&T Roadside Assistance Membership
Oregon Construction Contractors Board Home Improvement License Lookup
How to Get a Drivers License in Massachusetts?
State Bar of Illinois Phone Number
Austin Bergstrom Airport Parking Cost