From Creation to Distribution: How AI is Transforming Video Marketing
Artificial Intelligence (AI) has become an integral part of various industries, and video marketing is no exception. The integration of AI in video marketing has revolutionized the way marketers create, edit, and distribute content. This article delves into the significant roles AI plays in video marketing, from the editing phase to distribution.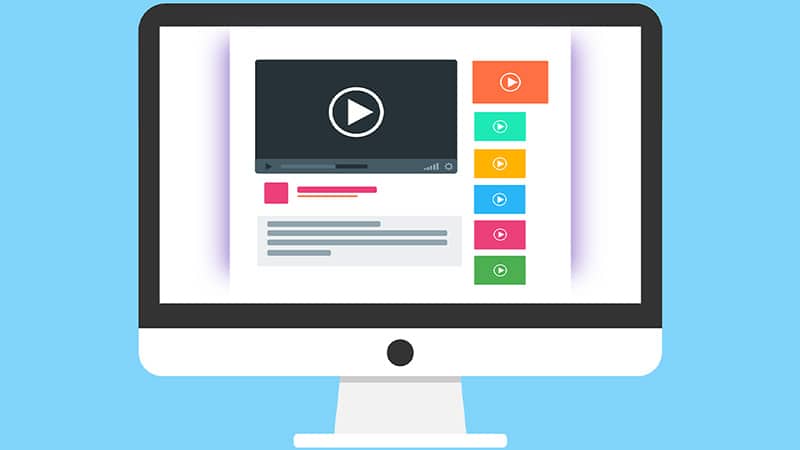 One of the standout features of AI in video marketing is its ability to personalize content for viewers. By analyzing user behavior, preferences, and past interactions, AI can tailor video content to resonate more deeply with individual viewers. This level of personalization ensures that the content is relevant and engaging, leading to higher viewer retention rates and more effective marketing campaigns.
The future of video marketing is intertwined with the advancements in AI technology. As AI continues to evolve, we can expect even more sophisticated tools and solutions that will further streamline the video marketing process. From real-time video analytics to AI-driven content recommendations, the possibilities are endless. Marketers who embrace AI will be better equipped to navigate the ever-changing digital landscape and stay ahead of the competition.
AI-Powered Video Creation
AI has made video creation more coherent and straightforward. With AI-driven tools, marketers can generate video content based on specific templates and models. These tools analyze patterns and data to produce engaging videos tailored to the target audience. The extensive use of AI in video creation has reduced the time and effort required, allowing marketers to focus on other essential elements of their marketing strategy.
Modern AI video creation tools come packed with innovative features that make the process even more effortless. For instance, some tools can transform written content into engaging video scripts in mere minutes. These scripts can then be visualized with AI-generated animations or stock footage, ensuring the video aligns with the intended message. Additionally, AI-driven voiceovers can be added, offering a range of voice profiles, languages, and accents to choose from. This level of customization ensures that the video resonates well with diverse audiences.
In today's competitive digital landscape, having a unique and compelling video can set a brand apart. AI-powered video generators provide that competitive edge. By leveraging AI, brands can create high-quality videos that not only capture attention but also drive engagement and conversions. Whether it's for social media, advertising campaigns, or product promotions, AI-generated videos ensure that the content is not only visually appealing but also strategically aligned with the brand's goals.
Enhancing Video Production Processes
The production phase of video marketing benefits immensely from AI. Artificial intelligence can automate various production tasks, such as color correction, sound optimization, and even script ideation. This automation not only speeds up the production process but also ensures that the videos are of high quality and cater to the intended audience.
AI's capabilities extend beyond just automating tasks; it also streamlines the entire video production workflow. By analyzing vast amounts of data, AI can predict trends and suggest content that is likely to resonate with viewers. This predictive analysis helps in pre-planning shoots, optimizing resources, and ensuring that the content aligns with the brand's goals. Furthermore, AI can assist in resource allocation, ensuring that budgets are utilized efficiently and that the production process remains within the stipulated timelines.
Collaboration is a crucial aspect of video production, involving multiple teams from scriptwriters to post-production experts. AI facilitates smoother collaboration by providing real-time feedback, suggesting edits, and ensuring consistency across various stages of production. For instance, AI-driven tools can instantly flag discrepancies in the storyline or visual inconsistencies, allowing teams to address issues promptly. This collaborative enhancement ensures that the final product is cohesive and meets the desired quality standards.
Data-Driven Insights for Content Strategy
One of the significant advantages of AI in video marketing is its ability to provide data-driven insights. AI algorithms analyze viewer behavior, engagement rates, and other relevant metrics to offer comprehensive reports. These reports help marketers understand what works and what doesn't, enabling them to refine their content strategies accordingly.
With the power of AI, predictive analysis becomes a game-changer for content strategists. By harnessing the power of data, AI can forecast which type of content will resonate most with a specific audience segment. This means marketers can create content that is not only engaging but also highly relevant to their target demographic. Instead of relying on trial and error, AI-driven insights provide a roadmap for content creation, ensuring that every piece of content has a purpose and meets the intended objectives.
Understanding the audience is paramount for any marketing strategy. AI dives deep into audience analytics, segmenting viewers based on their preferences, behaviors, and interactions. This granular level of audience understanding allows marketers to tailor their content more effectively. For instance, if AI analytics show that a particular age group prefers animated explainer videos over live-action ones, marketers can adjust their content creation approach accordingly. Such insights ensure that the content is not only seen but also appreciated and acted upon by the viewers.
Automated Video Editing
AI has revolutionized the video editing process. With AI-powered editing tools, marketers can automatically select the most engaging clips, enhance visual appeal, and even add realistic details to animations. This not only ensures that the videos are engaging but also reduces the editing time significantly.
One of the remarkable capabilities of AI in video editing is its adaptability to audience preferences. By analyzing past viewer interactions and feedback, AI can suggest edits that resonate more with the target audience. For instance, if a particular segment of a video had lower engagement rates, AI can recommend changes or enhancements to make it more appealing. This dynamic editing approach ensures that the content remains relevant and captivating, leading to better viewer retention and engagement.
AI-powered video editing tools are designed to integrate seamlessly with other marketing tools and platforms. Whether it's adding captions from transcription services or integrating with social media platforms for direct publishing, AI simplifies the process. This seamless integration ensures that marketers have a cohesive workflow, reducing the chances of errors and ensuring that the content is optimized for various platforms and devices.
Efficient Video Distribution
Distribution is a crucial aspect of video marketing. AI helps in optimizing video distribution by analyzing viewer preferences and demographics. Based on this data, AI algorithms recommend relevant videos, ensuring that the content reaches the right audience. This personalized approach increases viewer engagement and brand loyalty.
AI's role in video distribution goes beyond just analyzing viewer data. It also plays a pivotal role in selecting the most effective distribution channels. Whether it's social media platforms, video streaming sites, or email campaigns, AI evaluates the performance metrics of each channel and suggests the best platforms for video distribution. This ensures that the content not only reaches a wider audience but also gets distributed on platforms where it's most likely to get maximum engagement.
Another advantage of AI in video distribution is its ability to make real-time adjustments. If a particular video isn't performing well on one platform, AI algorithms can instantly redirect the distribution efforts to another more promising channel. This dynamic distribution strategy ensures that videos get the maximum reach and engagement, adapting to the ever-changing online landscape and audience behaviors.
Summary
The integration of AI in video marketing has brought about a paradigm shift in the way content is created, edited, and distributed. From automating tedious tasks to providing valuable insights, AI has proven to be an invaluable asset for marketers. As technology continues to evolve, the role of AI in video marketing is set to become even more prominent, paving the way for more innovative and engaging content.
DMV Grand Junction Appointment
Plymouth DMV Driving Test Appointment
Business License Search Alabama
Connecticut State Board of Accountancy (DCP)
DMV Real ID Appointment San Jose
Publix Vaccine Sarasota Sign Up
California Board of Psychiatry License Verification
New Jersey Division of Consumer Affairs License Verification
Cancel an Appointment for Permit Test at Virginia DMV
WIsconsin License Plate Lookup
Doordash Proof of Employment Letter
Offender Online Lookup Kent County
Dental Board of WA Dentist License Lookup
California Board of VoCAtional Nursing License Verification
Reschedule an Appointment for Driving Permit Test at Florida DMV
Texas Learners Permit Appointment
Maine Nursing License Verification
DMV North Syracuse NY Appointment
Borgata Hotel Casino Corporate Office & Headquarters Address | Phone Number
State Bar Lawyer Search Virginia
California Board of Barbering and Cosmetology (CA DCA)
American Eagle Outfitters HR Phone Number
AZ Physician License Verification
CT DRS, Connecticut Department of Revenue
Colorado DMV CDL Permit Test Appointment
Kroger Little Clinic Vaccine Appointment
Dental Board License Lookup New Jersey
Cancel Appointment Bank of America
Washington Teacher Verification
Arkansas Driving Skills Test Appointment
DMV Appointment Westminster CA
Driver License Appointment Hawaii
Illinois Board of Contractors License Lookup
Schedule an Appointment for Real ID at Illinois DMV
Reschedule an Appointment for Registration at North Carolina DMV
Cancel an Appointment for Permit at California DMV
Schedule Driving Test Ohio Number
Honolulu Drivers License Renewal Appointment
Louisiana Department of Health License Lookup
Wisconsin Board of Accountancy (WI DSPS)
Sam's Club Eye Doctor Appointment