The Automated Ad Revolution: Understanding Programmatic Advertising
In the ever-evolving digital advertising landscape, programmatic advertising has emerged as a game-changer. By automating the ad buying process, it promises efficiency, precision, and real-time adjustments. As we delve deeper into the intricacies of programmatic advertising, we'll uncover its potential and why many industry experts believe it's the future of online ads.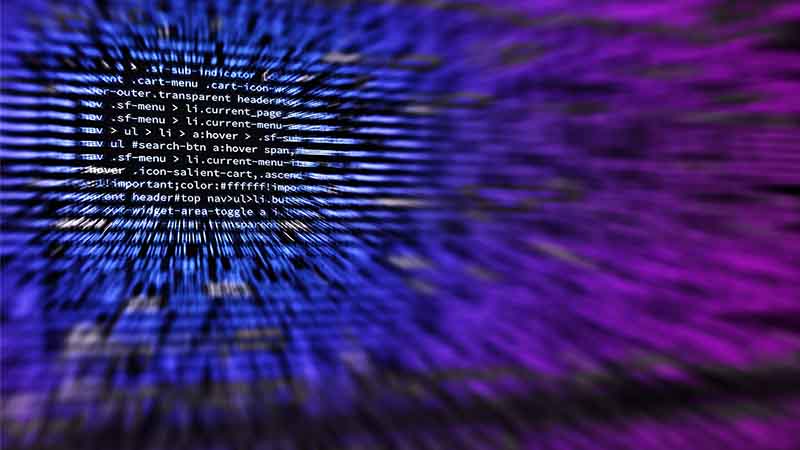 Understanding Programmatic Advertising
Programmatic advertising refers to the automated buying and selling of online ad space. It leverages machine learning and real-time bidding (RTB) to purchase inventory across various channels, from mobile and display to video and social.
This method offers a departure from traditional ad buying, where manual processes and negotiations dominated. With programmatic, advertisers can target specific audiences based on real-time data, ensuring that their ads reach the right people at the right time.
Furthermore, the automation in programmatic advertising allows for more agile campaigns that can adapt to current trends and user behaviors, ensuring optimal ad performance.
The Mechanics of Real-Time Bidding (RTB)
Real-Time Bidding is at the heart of programmatic advertising. It's a digital auction system where ad spaces are bought and sold in real-time, often in the milliseconds it takes for a webpage to load.
When a user visits a webpage, an ad impression is put up for auction. Advertisers, through their Demand Side Platforms (DSPs), place bids for this ad space. The highest bidder wins the auction, and their ad is displayed to the user.
This process ensures that ads are displayed to users who are most likely to be interested in them, maximizing the chances of engagement and conversion.
Advantages of Programmatic Advertising
Programmatic advertising offers numerous benefits over traditional ad buying methods. These include increased efficiency, precise targeting, real-time adjustments, and cost-effectiveness.
With programmatic, advertisers can set clear KPIs, analyze campaign results in real-time, and make necessary adjustments to improve performance. This level of agility is unparalleled in traditional advertising.
Moreover, the automation in programmatic advertising frees up time and resources, allowing businesses to focus on crafting compelling ad content and refining their overall marketing strategy.
The Rise of Direct Programmatic Buying
Direct programmatic buying allows advertisers to purchase guaranteed ad impressions in advance from specific publishers. This method combines the efficiency of programmatic with the certainty of traditional direct ad buys.
By securing ad space in advance, advertisers can ensure that their ads are displayed on premium websites or during peak traffic times. This guarantees visibility and reach for their campaigns.
Furthermore, direct programmatic buying fosters stronger relationships between advertisers and publishers, leading to more collaborative and effective advertising efforts.
Programmatic TV and Beyond
The realm of programmatic advertising isn't limited to online spaces. With the rise of connected TVs and streaming platforms, programmatic TV is gaining traction.
Programmatic TV allows advertisers to target specific audience segments based on their viewing habits, demographics, and other data points. This ensures that TV ads are as relevant and engaging as their online counterparts.
As more households adopt smart TVs and streaming services, the potential for programmatic TV advertising will only grow, offering advertisers new avenues to reach their target audiences.
Challenges in Programmatic Advertising
Like all technological innovations, programmatic advertising isn't without its challenges. Concerns about transparency, ad fraud, and data privacy have been raised.
Automated systems, while efficient, can sometimes be exploited by malicious actors, leading to issues like non-human traffic or misleading ad placements.
Furthermore, the vast amounts of data used in programmatic advertising can raise valid privacy concerns among users. Advertisers and platforms must prioritize transparency and ethical data practices to maintain user trust.
The Future Outlook of Programmatic Advertising
The future of programmatic advertising is bright, with several emerging trends set to shape its trajectory. These include the integration of Artificial Intelligence (AI) and Machine Learning (ML), cross-device and cross-platform strategies, and an increased focus on data privacy and regulation.
AI and ML can further refine ad targeting, ensuring that ads are displayed to users most likely to engage with them. Cross-device strategies will ensure a seamless ad experience for users, regardless of the device or platform they're using.
With increasing concerns about data privacy, programmatic platforms will need to adapt to regulations and prioritize user-centric solutions.
Integration of AI and Machine Learning
AI and Machine Learning are set to revolutionize programmatic advertising. These technologies can predict user behavior, forecast future trends, and optimize ad delivery in real-time.
By analyzing vast amounts of data, AI can identify patterns and insights that human analysts might miss. This ensures that ads are not only targeted but also relevant and timely.
As AI and ML technologies become more advanced, their integration into programmatic advertising platforms will lead to even more efficient and effective ad campaigns.
Embracing Data Privacy and Regulation
In an era where data privacy is a top concern, programmatic advertising platforms must prioritize transparent and ethical data practices. Regulations like GDPR and CCPA have set standards for data collection and usage.
Advertisers must ensure that they're compliant with these regulations, not just to avoid penalties but also to build and maintain trust with their audience.
By prioritizing data privacy, programmatic advertising can offer personalized ad experiences without compromising user trust and confidence.
The Expanding Horizons of Programmatic Advertising
As technology continues to evolve, so will the possibilities for programmatic advertising. From augmented reality (AR) and virtual reality (VR) ad spaces to voice-activated programmatic advertising, the future holds exciting prospects.
These emerging technologies offer new ways to engage users, creating immersive and interactive ad experiences. As they become more mainstream, advertisers will need to adapt their strategies to harness their potential.
Programmatic advertising's ability to integrate with these technologies will determine its continued relevance and dominance in the advertising space.
The Role of Data in Programmatic Advertising
Data is the lifeblood of programmatic advertising. It fuels the algorithms, informs bidding strategies, and ensures that ads reach the right audience at the right time.
First-party data, collected directly from consumers, provides invaluable insights into their preferences, behaviors, and purchasing habits. This data allows advertisers to create highly personalized ad campaigns that resonate with their target audience.
Third-party data, sourced from external providers, can further enhance targeting capabilities. By combining both types of data, advertisers can craft comprehensive user profiles, ensuring that their programmatic campaigns are as effective as possible.
The Importance of Transparency in Programmatic
Transparency issues have been a significant concern in the programmatic advertising industry. Advertisers and publishers alike demand clarity on pricing, placements, and performance.
Transparent practices ensure that advertisers know exactly where their ads are being placed and how they're performing. This clarity allows for better decision-making and ensures that ad spend is optimized.
For publishers, transparency ensures that they're getting fair compensation for their ad spaces. By fostering trust between all parties involved, transparency can lead to more fruitful and long-lasting partnerships in the programmatic ecosystem.
Combating Ad Fraud in Programmatic
Ad fraud is a persistent challenge in the digital advertising world, and programmatic is no exception. From non-human traffic to misleading placements, ad fraud can significantly impact campaign performance and ROI.
To combat this, advertisers and platforms are investing in advanced fraud detection tools and algorithms. These systems can identify and filter out suspicious activity in real-time, ensuring that ads are viewed by genuine users.
Collaboration is also crucial in the fight against ad fraud. By sharing data and insights, industry players can stay one step ahead of fraudsters and ensure that programmatic advertising remains a viable and effective channel.
The Intersection of Creativity and Automation
While programmatic advertising is rooted in data and automation, creativity remains a crucial component. Striking the right balance between automation and creativity can lead to truly impactful ad campaigns.
Dynamic creative optimization (DCO) is a prime example of this intersection. DCO allows for real-time ad customization based on user data, ensuring that each viewer receives a personalized ad experience.
By leveraging the power of automation for targeting and optimization, while still prioritizing creative content, advertisers can craft programmatic campaigns that resonate deeply with their audience and drive meaningful engagement.
The Global Reach of Programmatic Advertising
Programmatic advertising isn't limited to local or national campaigns. Its automated nature makes it perfectly suited for global advertising efforts, allowing brands to reach audiences worldwide.
By leveraging geo-targeting capabilities, advertisers can craft campaigns tailored to specific regions or countries. This ensures that ads are relevant to local cultures, customs, and consumer behaviors.
Furthermore, programmatic platforms often have partnerships with publishers worldwide, providing advertisers with a vast inventory of global ad spaces. This reach, combined with precise targeting capabilities, allows brands to establish a strong global presence and tap into new markets with ease.
Summary
Programmatic advertising, with its automation and precision, has reshaped the digital advertising landscape. From real-time bidding to the integration of AI and ML, it offers unparalleled efficiency and targeting capabilities. As challenges like data privacy emerge, the industry must adapt, ensuring that programmatic advertising remains a powerful tool for advertisers. With its ever-expanding horizons, programmatic advertising is undoubtedly the future of online ads, promising continued innovation and growth.
North Carolina Farm Bureau Insurance Phone Number
Costco Tire Center Issaquah WA Appointment
Massachusetts Department of Revenue Phone Number
Reschedule an Appointment for Learner's Permit Test at DPS Texas
Dallas Love Field Airport Longterm Parking
Mayo Clinic New Patient Appointment
Oklahoma Insurance License Search
Look Up Drivers License Number Wisconsin
Cancel a CenturyLink Installation Appointment
State Bar of Attorney Search Maryland
INDY Contractor License Lookup
Florida Department of Insurance Phone Number
USCIS Application Support Center Biometrics Appointment
Insurance Agent License Lookup Utah
California Department of Real Estate License Search
New Hampshire Department of Motor Vehicles
Texas Dentistry License Lookup
Corporation Commission Search Utah
Handicap Parking Permit Florida
California Board of Nursing Phone Number
TLC Diamond Sticker Appointment
Oklahoma Contractors License Board Lookup
Michigan Secretary of State Appointment
Lawyer License Lookup Connecticut
Missouri Bar Association Find a Lawyer
Florida State of Attorney Search
Nebraska Farm Bureau Phone Number
Connecticut State Bar of Find Lawyer
Schedule an Appointment for Kentucky Unemployment
Utah State Board of Cosmetology
Make an Appointment for Drivers License at Montana DMV
Texas DPS Written Test Appointment
Book an Appointment for Arizona DMV
Banfield Appointment Cancellation
Oregon Construction Contractors Board License Check
South Dakota Permit Practice Test
Pennsylvania Pay Ticket Online
Reschedule an Appointment for Permit Test at Kentucky DMV
Book an Appointment for Learner's Permit Test at DDS Georgia
Missouri Pharmacist License Verification
Utah Bar Association Find a Lawyer
Secretary of State Alaska Search
Florida Medical Board Phone Number