The Power of Segmentation in Modern Email Marketing
Email marketing remains a cornerstone of digital marketing strategies, offering businesses a direct line of communication to their audience. However, as the digital landscape becomes increasingly saturated, the need for personalized and targeted communication has never been more paramount. Enter segmentation in email marketing—a strategy that ensures your messages resonate with the right audience segments, leading to increased engagement and conversions.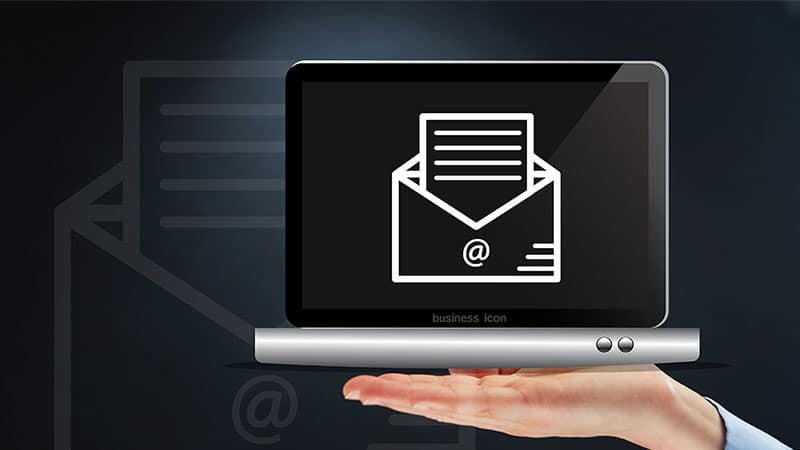 Understanding Email Segmentation
At its core, email segmentation is the process of dividing your email list into smaller, more specific groups based on certain criteria. These criteria can range from demographics and purchase history to user behavior and engagement levels. By segmenting your list, you can tailor your email content to address the unique needs and preferences of each group, ensuring relevancy and increasing the likelihood of engagement.
Segmentation goes beyond just personalizing the recipient's name in the email. It delves deep into understanding the recipient's behavior, preferences, and needs. By doing so, businesses can craft messages that resonate on a personal level, making the recipient feel valued and understood.
Moreover, segmentation allows for more targeted marketing campaigns. Instead of sending a generic email to your entire list, you can send specific offers or information to segments that would find them most relevant. This not only increases the chances of conversion but also reduces the risk of subscribers opting out due to irrelevant content.
Benefits of Segmentation
The advantages of implementing segmentation in your email marketing strategy are manifold. Firstly, it leads to higher open and click-through rates. When subscribers receive content that's relevant to them, they're more likely to engage with it. This, in turn, can lead to increased conversions and sales.
Another significant benefit is the reduction in unsubscribe rates. Irrelevant emails are one of the primary reasons subscribers opt out of email lists. By ensuring that the content is tailored to the recipient's interests and needs, businesses can maintain a healthier and more engaged email list.
Furthermore, segmentation can lead to better insights about your audience. By analyzing the engagement rates of different segments, businesses can gain a deeper understanding of their audience's preferences and behaviors, leading to more informed marketing decisions in the future.
Criteria for Segmentation
There are numerous ways to segment an email list, and the criteria you choose will depend on your business goals and the nature of your audience. Some common segmentation criteria include:
Demographics: This involves segmenting your list based on factors like age, gender, income level, and education. For instance, a fashion brand might send different product recommendations to male and female subscribers.
Geographical Location: Businesses with a global audience can tailor their content based on the recipient's location, accounting for factors like climate, culture, and local events.
Purchase History: Segmenting based on past purchases allows businesses to send targeted product recommendations or offers. For example, a bookstore might send a list of bestsellers in the mystery genre to subscribers who have previously purchased mystery novels.
Engagement Level: Subscribers who frequently open and engage with your emails can be segmented into a "highly engaged" group and might be more receptive to special offers or loyalty programs.
Challenges and Overcoming Them
While segmentation offers numerous benefits, it's not without its challenges. One of the primary challenges is ensuring that the data used for segmentation is accurate and up-to-date. Outdated or incorrect data can lead to mis-segmentation, resulting in irrelevant content being sent to subscribers.
Another challenge is the potential for over-segmentation. While it's essential to tailor content to specific audience groups, over-segmenting can lead to an overly complicated email strategy that's difficult to manage.
To overcome these challenges, businesses should regularly update and clean their email lists, removing inactive subscribers and ensuring that all data is accurate. Additionally, it's essential to strike a balance between personalization and simplicity, ensuring that your segmentation strategy is manageable and effective.
Tools and Platforms for Segmentation
Several email marketing platforms offer built-in segmentation tools, making it easier for businesses to implement and manage their segmentation strategy. Platforms like Mailchimp, HubSpot, and Constant Contact provide user-friendly interfaces and analytics tools to help businesses segment their list effectively and monitor the results.
These platforms often come with automation features, allowing businesses to set up triggers based on subscriber behavior. For instance, a subscriber who abandons their shopping cart might automatically be placed in a "cart abandonment" segment and receive a follow-up email with a special offer.
By leveraging these tools, businesses can streamline their segmentation process, ensuring that their email marketing strategy is both efficient and effective.
The Role of Data in Segmentation
Data is the backbone of any successful segmentation strategy. Without accurate and relevant data, it's impossible to create meaningful segments that resonate with your audience. Collecting data can be done through various means, including sign-up forms, customer surveys, and tracking user behavior on your website.
One of the most common mistakes businesses make is not collecting enough data or collecting irrelevant data. It's essential to focus on data points that will provide insights into your subscribers' preferences, needs, and behaviors. For instance, if you're an online clothing retailer, data points like purchase history, size preferences, and browsing behavior can be invaluable.
Another crucial aspect of data collection is ensuring that the data is up-to-date. Outdated data can lead to mis-segmentation, resulting in irrelevant content being sent to subscribers. Regularly cleaning and updating your email list can help mitigate this issue.
Lastly, while data is crucial, it's essential to ensure that you're collecting and handling it ethically. With regulations like GDPR in place, businesses must be transparent about how they collect and use data, ensuring that subscribers' privacy is respected.
Behavioral Segmentation in Email Marketing
Behavioral segmentation focuses on segmenting your email list based on subscribers' actions and behaviors. This can include actions like past purchases, website visits, email engagement, and more. By understanding your subscribers' behaviors, you can send targeted content that aligns with their interests and needs.
For instance, if a subscriber frequently browses a specific category on your website but hasn't made a purchase, you can send them targeted offers or content related to that category. Similarly, if a subscriber often opens and engages with your emails but hasn't converted, you can send them content that nudges them towards conversion.
Behavioral segmentation also allows for timely and relevant communication. For example, cart abandonment emails can be sent to subscribers who added products to their cart but didn't complete the purchase. These emails can offer discounts or provide more information about the product, increasing the chances of conversion.
It's essential to note that behavioral segmentation requires robust tracking and analytics tools. Platforms like Google Analytics and various email marketing tools can provide insights into subscriber behavior, enabling effective segmentation.
The Power of Dynamic Content in Segmentation
Dynamic content refers to email content that changes based on the recipient's segment. Instead of creating separate emails for each segment, dynamic content allows you to create a single email where specific sections change based on the recipient's data.
For instance, an online retailer might send out a promotional email with a discount offer. While the main content of the email remains the same, the products showcased might change based on the recipient's past browsing behavior or purchase history.
Dynamic content not only saves time but also ensures that the content is highly relevant to the recipient. By showcasing products or content that the recipient is likely interested in, the chances of engagement and conversion increase significantly.
However, it's essential to ensure that the dynamic content is accurate and relevant. Mis-segmentation or outdated data can lead to irrelevant dynamic content, reducing the effectiveness of the email.
A/B Testing and Segmentation
A/B testing, also known as split testing, involves sending two different versions of an email to see which one performs better. This can be incredibly valuable in segmentation as it allows you to test different content, offers, or designs with different segments to optimize your email campaigns.
For instance, you might want to test two different subject lines with a specific segment to see which one results in higher open rates. Similarly, you can test different offers or call-to-actions to see which one leads to higher conversions.
The key to successful A/B testing is to only test one variable at a time. This ensures that you can accurately determine which variable led to the difference in performance. Additionally, it's essential to ensure that the sample size is large enough to provide statistically significant results.
By regularly conducting A/B tests, you can continuously optimize your email campaigns, ensuring that your content resonates with different segments and leads to higher engagement and conversions.
The Future of Email Segmentation
As technology continues to evolve, the possibilities for email segmentation are bound to expand. With the rise of artificial intelligence and machine learning, businesses will be able to create even more precise and personalized segments, leading to highly targeted and relevant email campaigns.
One potential development is predictive segmentation, where AI algorithms predict future behaviors based on past data. This can allow businesses to proactively address subscribers' needs and preferences, leading to even higher engagement and conversions.
Another exciting development is the integration of email segmentation with other marketing channels. By combining data from email campaigns with data from social media, web analytics, and more, businesses can create a holistic view of their subscribers, leading to even more personalized and targeted campaigns.
While the future of email segmentation is undoubtedly exciting, it's essential for businesses to stay updated with the latest trends and technologies. By continuously learning and adapting, businesses can ensure that their email marketing strategies remain effective and relevant in the ever-evolving digital landscape.
Ethical Considerations in Email Segmentation
While segmentation offers numerous benefits, it's essential to approach it ethically. With increasing concerns about data privacy and regulations like GDPR, businesses must ensure that they collect and use data responsibly.
Firstly, it's crucial to be transparent about how you collect and use data. Subscribers should be informed about what data is being collected, how it's being used, and how they can opt out if they choose to. This not only builds trust but also ensures that you're compliant with data protection regulations.
Another ethical consideration is ensuring that the content sent to different segments is accurate and relevant. Mis-segmentation or sending misleading content can erode trust and damage your brand's reputation.
Lastly, it's essential to respect subscribers' preferences. If a subscriber opts out of a specific segment or chooses not to receive certain types of content, their preferences should be respected. By approaching segmentation ethically, businesses can build trust and foster long-term relationships with their subscribers.
In conclusion, Segmentation in email marketing is a powerful strategy that allows businesses to communicate more effectively with their audience. By tailoring content to specific audience segments, businesses can increase engagement, conversions, and sales, leading to a more successful email marketing campaign. As the digital landscape continues to evolve, the need for personalized and targeted communication will only grow, making segmentation an essential tool for any email marketer.
State Bar of Find a Lawyer Illinois
Mississippi Driver's License Renewal
California Secretary of State Corporation Lookup
Massachusetts Board Certified Dentist Search
Change an Appointment for TSA Precheck Global Entry
Utah Contractors License Verification
Teachers Certification Verification LA
DMV VIN Number Lookup Illinois
Schedule an Appointment for Ulta Beauty
Pharmacy Technician License Lookup Michigan
NJ Motor Vehicle Inspection Station Appointment
California Department of Real Estate License Verification
SET UP ANY APPOINTMENT IN A SIMPLE CLICK
Texas Driver's License Appointment Online
State Bar of Find an Attorney Massachusetts
Attorney License Search Virginia
Louisiana Department of Corrections (LA DOC)
Costco Optical Eye Exam Appointment
Make a TLC Vehicle Inspection Appointment
Utah Driver License Appointment Scheduler
LICENSES LOOKUP, SEARCH OR VERIFICATION FOR ALL STAETE LICENCES
Unreal Engine Epic Games Login
Make an Appointment for Publix
Minnesota State Insurance License Lookup
Hawaii Unemployment Office (Hawaii Labor)
Change an Appointment at Wisconsin DMV
Florida License Plate Appointment
Cancel an Appointment for Drivers License at DPS Texas
CA BOP Technician License Search
Schedule a DirecTV Appointment
Florida Dentist License Verification
Missouri Department of Corrections Inmate Search
Cancel an Allina Health Appointment
Pennsylvania DMV Insurance Verification
How much is a hunting license in NC?
PNC Notary Services Appointment
West Virginia DOC Offender Search
Visionworks Reschedule Appointment
Cancel an Appointment for Drivers License Renewal at North Carolina DMV
Virgin Islands SOS Business Search (SOS VI)
Nevada Real Estate Agent License Verify
Kentucky Insurance License Check
Appointment for DMV Florida Drivers License
GET ANY LICENSE VERIFIED AND CONFIRMED FOR ALL STATES
Florida Pharmacy License Verification
West Virginia Business License Lookup
Connecticut State Board of Pharmacy
Minnesota Board of Pharmacy License Verification
Kaiser Appointment Center Phone Number
Medical License Lookup Louisiana
Cancel a Comcast Internet Installation Appointment
DBPR Contractor License Verify
Ohio State Insurance Commissioner
SOS Business Entity Search New Jersey
New Jersey Board of Chiropractic
OH Real Estate Agent License Find
Oklahoma Construction Industries Board State License Lookup
Boston Logan Airport Parking Fee
AL Real Estate Broker License Search
SOS Corporation Search South Carolina
Massachusetts Insurance License Lookup