10 Must-Follow Email Marketing Techniques to Boost Results
Email marketing remains one of the most effective digital marketing channels for engaging customers and driving conversions. With email open rates averaging around 20% and click-through rates around 2-3%, email marketing delivers excellent returns compared to other channels. However, simply sending emails is not enough – you need to implement email marketing best practices to create campaigns that truly convert. This article will provide an overview of 10 key email marketing best practices to help you craft high-performing email campaigns. From list building to segmentation and personalization to calls-to-action and analytics, we'll cover techniques and strategies to boost open rates, click rates, and most importantly, conversions. With over 306 billion emails sent each day, your campaign needs to cut through the noise. By following these email marketing best practices, you can engage your audience and maximize the impact of your campaigns. Let's dive in to the tactics and tips that will take your email marketing to the next level.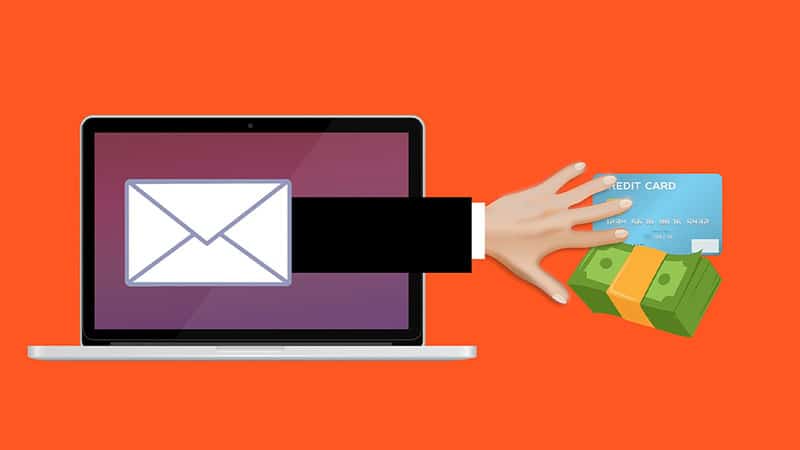 Focus on List Building
The foundation of any successful email marketing campaign is a robust email list. Without subscribers, you have no one to send your emails to! Make list building a priority by offering an opt-in form or email sign-up on your website, social media profiles, and any other digital properties you own. Offer a compelling incentive like a discount, exclusive content, or sweepstakes to encourage visitors to subscribe. Grow your list through partnerships, guest posting, social media contests, and paid ads. Take every opportunity to collect email addresses at events, in stores, and through offline marketing. Import contacts from your CRM as well. Curate your list by regularly scrubbing for inactive subscribers and set goals around growing your list by a certain percentage each month. The larger your list, the bigger the impact your email campaigns can have.
Segment Your Email List
One of the major advantages of email marketing is the ability to segment your list and deliver highly targeted, relevant messages. Avoid simply blasting your entire list with the same generic email. Instead, divide contacts into different buckets based on demographic data, interests, purchase history, or engagement. For example, you may create segments for location, gender, job title, past purchase amounts, products purchased, or how recently they last engaged. Get more advanced by creating combined segments to target very specific groups. The more tailored your messaging, the higher open and click-through rates will be. Set up your email service provider to pull lists on-demand for each campaign so you can easily reach hyper-targeted segments without maintaining static lists.
Personalize Your Emails
Personalization takes your email marketing campaigns to the next level by making them feel customized and relevant to each subscriber. Include the recipient's first name in the subject line and content body to make it instantly more familiar. Pull in other details like their city, past purchases, interests, or browsing history to highly personalize your messaging. Use merge tags and dynamic content to showcase customized product recommendations, special offers, or other unique information for each person. Personalized subject lines boost open rates by an average of 26%. Sending one-to-one personalized email is very labor intensive, so leverage marketing automation to scale personalization across your entire list. With the right email platform, you can efficiently deliver personalized messages tailored to your subscribers' unique interests and attributes.
Craft Actionable Subject Lines
Your subject line is the first impression your email makes on subscribers. An effective subject line piques curiosity, conveys value, and motivates the recipient to open your email. Strong email subject lines are:
Action-oriented: Start with a strong verb that creates a sense of urgency like "Act Now" or "Don't Miss."
Personalized: Add the recipient's first name to make it feel more familiar.
Timely: Leverage trends, holidays, or current events to capitalize on what's top of mind.
Emotional: Triggers like exclusivity, humor, and surprise elicit engagement.
Numbers: Stats like "Top 10" or "7 Ways" signal helpful content.
Value-focused: Demonstrate the content will solve a problem or provide utility.
Keep subject lines concise, compelling, and relevant to your content. A/B test different subject line options and analyze open rates to determine the optimal approach for each audience and campaign. Your subject line can make or break the success of an email, so craft them strategically to maximize opens.
Write a Strong Preheader
Preheader text is the short summary description under the subject line providing another opportunity to get your email opened and read. The preheader displays in the inbox preview on most email platforms, giving subscribers a taste of what your email is about. An effective preheader clearly explains what the email contains and why the recipient should open it. Summarize the core benefit or objective of the message. Intriguing preheaders entice the reader and complement strong subject lines. Keep preheaders short at around 30-50 characters so they don't get cut off in the inbox. Test different preheader options against each other. Because the preheader won't be seen by every recipient, ensure the subject line and email content communicate the core focus on their own as well. Preview your campaigns to ensure the preheader displays properly across different inboxes and devices. Take advantage of this small but mighty inbox real estate to boost open rates.
Optimize Your Email Copy
Compelling copy ensures your email gets attention and conveys value once opened. Follow best practices when writing your email body copy:
Get to the point quickly and state the core benefit upfront.
Break up lengthy content with subheaders, bullet points, images, and whitespace.
Communicate a sense of urgency and scarcity if applicable.
Ensure copy is mobile-optimized for small screens.
Use a friendly, conversational tone that engages the reader.
Share relevant content and avoid overly sales-y pitches.
Segment messages to reach audiences with tailored information.
Include dynamic content and personalized details.
Make copy actionable by telling readers what to do next.
Limit character count to improve deliverability.
While a strong subject line gets your email opened, great copy keeps the reader engaged. Put yourself in the subscriber's shoes to understand their interests and perspective as you write copy that resonates.
Incorporate Engaging Visuals
Email marketing campaigns should not rely solely on text. Compelling images, infographics, charts, GIFs and videos significantly improve engagement. Visual content makes emails more eye-catching in the inbox, draws attention to key messages, and breaks up long blocks of copy. Ensure images are optimized for email with compressed file sizes under 100KB. Use captions and alt text for accessibility and SEO. Hyperlink images to relevant landing pages. Insert images strategically within your copy to reinforce key points. Limit text-heavy paragraphs to 3-4 sentences. Choose dynamic visuals instead of static stock photos to boost interaction. Test the placement of images in the body copy vs the header. Conduct A/B testing to find the ideal number of images for each audience. Avoid going overboard with hard-to-read text over images. With email clients becoming more visually focused, images are a must for modern campaigns. Creative, relevant visuals will lift results.
Drive Action with Strong Calls-to-Action
Calls-to-action (CTAs) are one of the most important elements of high-converting email campaigns. Strategically placed CTAs give the reader clear direction on the desired next step you want them to take. CTAs reinforce your value proposition and make it easy for recipients to move forward with a purchase, download, signup or other conversion action. Include CTAs throughout your email in the header, body copy and footer. Use action-oriented verbs like "Shop Now" "Download" "Register" or "Buy Tickets." Make CTAs visual with buttons, tabs or images that stand out. Ensure CTAs link directly to relevant landing pages. To boost conversions, test different CTA placements, copy, colors, sizes and styles. Add urgency with a deadline or passing mention of limited availability. Confirm email sign-up with a CTA to push new contacts deeper into your funnel. Strong CTAs turn engagement into measurable conversions.
Automate Campaign Workflows
Marketing automation enables you to set up triggered email campaigns that deploy automatically when subscribers take (or do not take) specified actions. Use lifecycle-based triggers like:
Welcome series when a contact joins your list
Browse abandonment reminders after items left in cart
Re-engagement series for inactive subscribers
Win-back campaigns for past customers
Loyalty rewards after a purchase
Upsell recommendations post-purchase
Renewal reminders when a subscription is expiring
Event follow-ups after registrants attend your event
Automated workflows deliver hyper-relevant, timely messages scaled across your entire subscriber base. Avoid bombarding people with overly promotional automation. Instead, focus on value-added content and reminders tailored to their lifecycle stage. Robust automation frees up your team's time while keeping your brand top of mind with targeted touchpoints over time. Seamlessly guide subscribers through your conversion funnel with smart workflows.
Continuously Optimize Campaigns
To keep improving your email marketing results, you need to closely monitor campaign analytics and run A/B tests to identify optimization opportunities. Track opens, click-through rates, conversions, bounces, unsubscribes, spam complaints, and other data. Analyze metrics to find underperforming areas you can refine. Regularly A/B test subject lines, preheaders, send times, content, layouts, calls-to-action, and other variables. Isolate a single change between two test groups for controlled testing. Watch for statistical significance as you optimize elements across your campaigns. Use email analytics to identify your highest and lowest engaging subscriber segments so you can better target content. Set success benchmarks and monitor progress against email performance goals. Ongoing testing and optimization is key to continually improving deliverability, open rates, click-through rates, and driving conversions over time. Measure results and iterate for maximum impact.
Conclusion
Email marketing remains an extremely effective tactic for engaging an audience – but truly converting that audience requires strategic best practices in list building, personalization, compelling content, actionable call-to-actions, and robust automation. By focusing on growing your subscriber list, segmenting contacts, making copy and visuals engaging, writing compelling subject lines and preheaders, driving action with CTAs, setting up triggered campaigns, and relentlessly testing and optimizing – you can break through the noise and deliver email messages that resonate, convert, and drive ROI. Remember, what works well for one campaign may fall flat for another – so you need to continually analyze performance and experiment with new approaches tailored to each audience and program. Set key metrics, benchmark results, watch for statistical significance in your tests, and keep refining your email marketing strategy. Done right, a stellar email marketing program will outperform most other channels. Use these email best practices as an ongoing checklist to improve your execution and achieve mailing success. With inboxes continuing to grow, make sure your campaigns stand out and convert by following these essential tips for high-impact email marketing.
OR Real Estate Agent License Find
Make a Nordstrom Beauty Appointment
Jacksonville NC DMV Appointment
Maryland Physician License Look Up
Pennsylvania Board of Psychology
Colorado DMV Appointment Greeley
DMV Farmington Utah Appointment
Hillsborough County DMV Appointment
Florida Department of Education Certification Verify
Centra Care Online Appointment
Cancel an Appointment for Permit Test at Florida DMV
Washington State CNA License Verification
Delaware Motor Vehicle Verification
Board of Pharmacy License Search Virginia
Electrical License South Carolina
Make a Tire Appointment at Costco
Tampa Airport Parking Overnight
Walgreens NYC Vaccine Appointment
Iowa Farm Bureau Claims Phone Number
DORA Contractor License Lookup
Wisconsin DSPS Home Improvement Contractor License Lookup
Schedule an Appointment for Written Test at Delaware DMV
Teacher Certification Check Wyoming
Disabled Parking Permit Virginia
Arizona Registrar of Contractors Home Improvement License Lookup
South Dakota Board of Optometry
Connecticut State Department of Motor Vehicles Phone Number
Montana Insurance Department (CSI MT)
Connecticut State Dental Commission Dental Licence Lookup
Georgia Life Insurance Agent License Lookup
Georgia Esthetician License Renewal
CA DOI Insurance License Lookup
Missouri Pharmacist License Search
Puerto Rico Board of Real Estate
Charlotte Douglas International Airport Parking Price
Nevada Pharmacy License Verification
Inmate Search Jefferson County
New Hampshire Traffic Ticket Search
New Hampshire Electrical Board
NY Dental Board License Lookup
Colorado Motorcycle Registration
Maine State Department of Motor Vehicles
Kansas Department of Motor Vehicle Phone Number
Kansas Real Estate Commission Look Up
Florida Cosmetology Board Phone Number
Jefferson County Jail Inmate Lookup
Schedule an Appointment for Learner's Permit Test at DDS Georgia
Handicap Parking Permit Wisconsin
Secretary of State Corporation Lookup New Mexico
State of Connecticut Department of Corrections
New Jersey Dentistry License Verification
Department of Motor Vehicle Montana