How to Generate More Sales Through Email Marketing Strategies
Building and cultivating an email list provides one of the most effective ways to generate revenue online. With a targeted email marketing strategy, you can turn subscribers into consistent buyers and create a profitable income stream. Follow these tips to transform your list into a revenue-driving machine.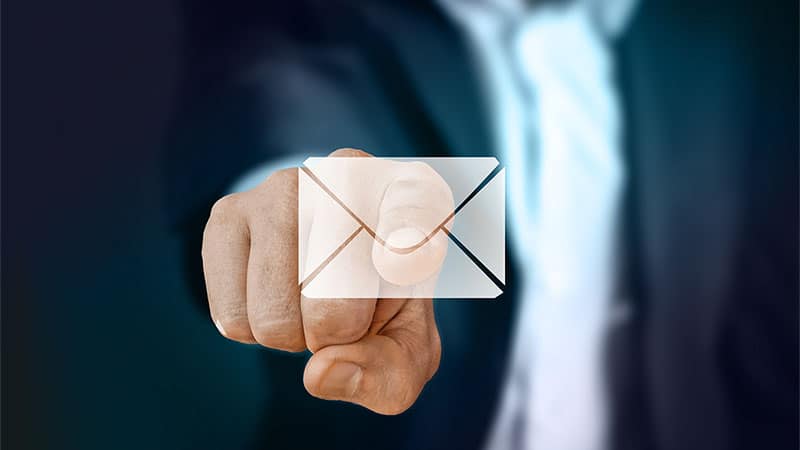 Offer a Lead Magnet
Offer an irresistible lead magnet like a discount, ebook, toolkit, or other free resource in exchange for an email address. This provides immediate value that convinces subscribers to opt-in to your list. Tailor the lead magnet to your audience and make it highly relevant to what you sell. For example, a cooking blog could offer an ecookbook of healthy recipes.
Promote your lead magnet across all channels and make it easy to find on your website. Use pop-ups, banners, buttons, and text links to capture email addresses. Offer the lead magnet in return for an email signup rather than giving your best content away for free. This exchange primes subscribers for future purchases.
Consider adding a coupon code or special discount within the lead magnet as a further incentive to buy. For example, an ebook could include a 25% off coupon for readers to use. This gives them a tangible reward beyond just the content.
When creating the lead magnet, include links back to key pages on your website like product or service pages. This trains readers to further explore your offerings. Just ensure the core content provides substantial value on its own.
Deliver Targeted, Valuable Emails
With a captive audience of engaged subscribers, send regular emails that provide value and build trust. Tailor the content and messaging to subscriber interests based on demographic data and past engagement. Avoid overly promotional language and focus on delivering value.
For example, an outdoor gear retailer could send tips for hiking safety or product spotlight emails on new item arrivals. Engaging, relevant emails keep your brand top of mind while educating subscribers.
Consider sending a short monthly or weekly newsletter that gives readers news, updates, or articles centered around their interests. Shorter emails sent more frequently perform better than long emails sent sporadically.
Schedule emails to avoid oversaturating inboxes. Spread out promotional emails between value-focused content. Give readers enough time to engage with each message before following up.
Segment your list based on user attributes and behavior to group users with shared interests. Then customize email content accordingly. This targeted approach improves open and click-through rates.
Promote Products and Offers
While most emails should focus on value-driven content, also highlight specific products, services or special deals. This gives subscribers a reason to buy and generate revenue directly from emails.
For example, a fashion retailer could promote a flash sale or exclusive coupon code valid for email subscribers only. Special holiday offers and newsletters with highlighted products also perform well. Just ensure promotional emails are strategically timed amongst value-focused content.
When showcasing a particular product or collection, use enticing visuals like high-quality photos, video, or gifs that grab attention. This brings products to life better than just text descriptions.
Clearly explain the unique value proposition of the product or offer so readers understand the benefits. For example, highlight key features, cost savings, or convenience gains.
Limited-quantity offers can also create urgency to act fast, like offering a discount on the next 100 customers or subscribers. Scarcity prompts subscribers to buy before missing out.
Share Customer Success Stories
Build trust and credibility by sharing case studies, testimonials, reviews, and customer success stories. For example, an email showcasing user-generated images of real people enjoying your product makes the benefits tangible.
Reviews displaying how a product or service solved problems for real customers provides social proof. This type of third-party validation and content makes subscribers more inclined to purchase.
When possible, obtain permission to feature specific subscribers in your emails when they provide a positive review or experience with your brand. Reader testimonials hold more weight than anonymous ones.
Tell a story showcasing how your product or service positively impacted someone. Stories humanize your brand and make the benefits more memorable.
For physical products, unboxing videos and reviews work well. Even customer service success stories demonstrate your commitment to making subscribers happy.
Drive Traffic to Your Website
Emails allow you to steer traffic wherever you want. Use them to drive readers back to targeted pages on your website, like product pages, the shopping cart, or special landing pages.
For example, an email promoting a sale could link directly to the sale catalog, or a content email could drive to a related blog post. Tracking clicks helps you determine which links and calls-to-action resonate best with your audience. Driving traffic to key on-site destinations leads to higher conversion rates.
Ensure your website pages are mobile-friendly and load quickly so email traffic converts smoothly. Use catchy anchor text for links rather than just pasting long URLs.
Place your most important links or calls-to-action early in the email before readers get distracted. Avoid linking to too many different pages in one email to prevent choice overload.
Test different types of CTAs like "Shop Now", "Learn More", "Get Started Today" etc. to determine which drive the most clicks for each campaign. CTAs should clearly state the next step you want readers to take.
Offer Limited-Time Discounts
Time-limited sales and discounts create urgency and an incentive for subscribers to buy before the deal expires. For example, you could offer 20% off or free shipping for purchases made over the next 24 hours.
Countdown timers showing the discount ending soon taps into scarcity. Only make these discounts available to email subscribers to add exclusivity. Limited-time offers encourage prompt action rather than delaying a purchase decision.
Sweeten the deal by bundling a time-limited discount with a special bonus, like access to premium content. Combining savings with added value gives subscribers multiple reasons to buy quickly.
When using countdown timers, test different urgent time frames like 72 hours, 48 hours, or 24 hours to see which converts best based on your industry and product. The shorter the countdown, the higher the urgency.
Remind subscribers as the cutoff approaches with another email alerting them that time is running out to take advantage of the limited-time deal. Last chance warnings prompt purchases.
Personalize Messages
Personalized emails deliver dramatically higher open and click-through rates. Segment your list based on demographic data like age, gender, location, interests, purchase history, etc. Then customize content accordingly.
For example, send subscribers special birthday offers. Recommend specific products based on past purchases. Use dynamic fields to insert names into subject lines and messages. Personalized emails demonstrate relevance and get higher engagement.
Make personalized product suggestions based on what else customers purchased or viewed on your website. Cross-sell complementary products to bundle together.
Add the subscriber's name to the subject line and reference past interactions or purchases in the body copy to demonstrate familiarity. Even minimal personalization makes a difference.
Automate Drip Campaigns
Set up automated email workflows or drip campaigns that continue delivering value and nudging subscribers towards a purchase.
For example, automatically send a "welcome" email when users first subscribe, then follow up with a series of educational or promotional messages. Send abandoned cart reminders or browse abandonment emails to retrieve lost sales.
Ongoing, automated communication keeps reminding subscribers about your brand and available offers through consistent touchpoints.
Map out a timeline for your drip campaigns with the key messages or offers to promote at each stage. Gradually move subscribers down the funnel from education to promotion.
Use email automation tools to schedule sending times, set triggers, adapt to user actions, and give you reporting. Email service providers like MailChimp, Constant Contact and AWeber offer automation.
Experiment with the frequency and timing of automated emails to find the right cadence that converts subscribers without being overly aggressive. Monitor unsubscribe rates to avoid excess outreach.
Retarget Website Visitors
Retarget website visitors with emails reminding them to complete a purchase. For example, if a user views a product page but doesn't add it to their cart, later retarget them with an email featuring that same product.
Displaying products they recently viewed increases relevance and the reminder can incentivize them to finalize the purchase. Retargeting through email is inexpensive and helps recapture lost sales.
Use exit-intent popups on your website to capture email addresses for future retargeting. For example, when someone is about to leave offer a discount code in exchange for their email.
Timing is key with retargeting. Follow up soon after site visitors showed initial interest, but still allow some time to pass so the reminder is not intrusive.
Pair retargeting emails with a special offer, discount or bonus item exclusively for subscribers who previously browsed a certain product. Sweetening the deal incentivizes them to convert this time.
Add Social Proof Elements
Add social proof elements to build trust and nudge readers towards a purchase. For example, displaying "20 people have this in their cart right now" conveys demand for a product.
Showing real user-generated photos, ratings, reviews, and testimonials provides third-party validation. Quoting statistic like "This course has helped over 50,000 people learn photography" demonstrates authority and expertise. Social proof builds credibility and improves conversions.
Feature ratings and reviews from trusted third-party sites like Google, Facebook, Yelp or industry-specific sources. These are seen as more credible than reviews on your own website.
When possible, obtain consent to share positive feedback from past purchasers given privately through surveys or email. Word-of-mouth recommendations from other customers packs a persuasive punch.
For knowledge products or online courses, share completion rates, satisfaction scores, or total enrolled students. Metrics demonstrating positive outcomes improve perceived value.
Summary
Treating your email list like a revenue machine requires a strategy focused both on value and promotions. Offer a compelling lead magnet to grow your list with engaged subscribers. Send regular, targeted emails that educate and build relationships. Strategically promote products, services and special offers while also driving traffic to your website. Automate sequences and personalize messages for higher open and click rates. Retarget recent site visitors and leverage social proof. With an intentional approach, your email list can generate recurring revenue for your business.
Michigan Secretary of State Driver's License Appointment
Book a TLC Inspection Appointment Phone Number
Verify a Real Estate Agent License In Iowa
Book a Dr Karen Herbst Appointment
Make an Appointment with Citibank
Florida Registrar of Contractors Lookup
Dental License Look Up Arizona
Pennsylvania Department of Labor and Industry
Kissimmee DMV License Appointment
Iowa Division of Insurance License Lookup
Appointment for Knowledge Test at Massachusetts RMV
Oregon CNA License Verification
Nebraska Department of Education Certification Verification
Real Estate Commission in Georgia
Dental Board of Colorado Dentist Licenses Verify
Mississippi Unemployment Office (MDES)
Salt Lake City International Airport Quick Park
DMV Title Search Massachusetts
Texas Board of Pharmacy Verify a License
Schedule a Comcast Technician Appointment
OH Dental Hygiene License Lookup
State Board of Pharmacy Michigan
Schedule an Appointment for ID at Oregon DMV
Lake County Florida DMV Appointment
Department of Treasury Florida
Make an Appointment for New Driver's License at DPS Texas
Cancel Talecris Plasma Appointment
Medical Licensing Board of Indiana Phone Number
California Department of Real Estate License Lookup
Colorado Board of Nursing (Colorado DORA)
Puerto Rico Jail Inmate Search
Missouri Board of Pharmacy Verify a License
Schedule an Appointment for Spectrum
Mississippi SEC of State Business Search
New Hampshire SOS Company Search
APPOINTMENTS MAKING, CANCELLING, CHANGING
WA DOL Electrician License Lookup
Cancel an Appointment for Driving Permit Test at Oklahoma DMV
Sam's Club Battery Installation Appointment
TLC Appointment for Lost License
Connecticut Inmate Release Search
Texas DPS Appointment Scheduler
State of Arizona Insurance License Lookup
Maine State Department of Motor Vehicles Phone Number
Tennessee Non Resident Insurance License Search
Tennessee Attorney Bar Number Search
Ohio Board of Dentistry License Lookup
Missouri Board of Registration for the Healing Arts Phone Number
Kaiser Shingles Vaccine Appointment
Maryland Department of Natural Resources (Maryland DNR)
Ohio Driving Test Online Scheduling