Welcome to the Future of A/B Testing: AI and Automation Drive Faster Optimization
A/B testing, also known as split testing, is a method of comparing two versions of something to determine which performs better. In the digital age, A/B testing typically refers to showing different versions of a web page to users in order to improve conversion rates or other metrics. With the rise of artificial intelligence (AI), A/B testing is evolving and becoming even more powerful. AI capabilities like machine learning and natural language processing are enabling testers to make faster, more informed optimization decisions.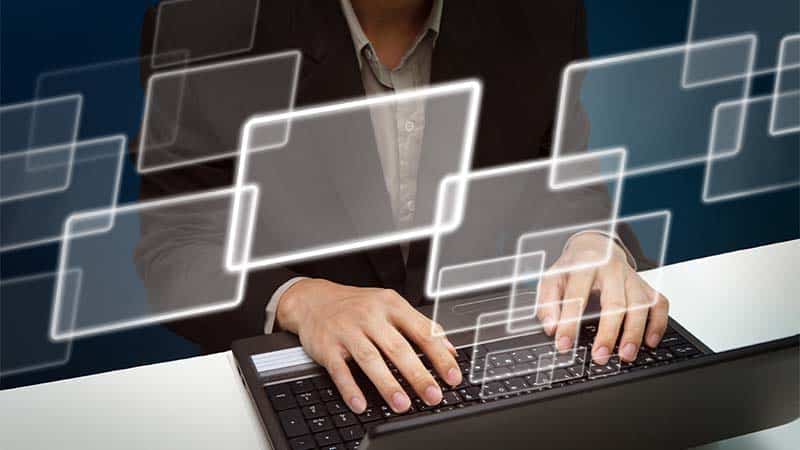 The Basics of A/B Testing
The basics of A/B testing have remained largely the same over the years. The process involves splitting website traffic and showing one group page A and another group page B. The goal is to determine which page leads to more conversions. Things like copy, headlines, images, calls-to-action, page layouts, and more can be tested. A/B testing became popular because it provides a data-driven way to optimize websites and improve performance. Tests are set up, analyzed, and used to guide design and content choices.
To set up an A/B test, testers need to identify the variables they want to test, like different headlines or button colors. The test is configured to randomly show visitors either version A or B. Traffic is split between the two variants, often 50/50. The testing tool then tracks meaningful metrics like clickthrough rate, time on site, and conversions. After the test period runs, the data reveals which version performed better on the key metrics. The better-performing page is then launched for all users. Repeated A/B tests are run to continuously optimize conversion rates.
Limitations of Traditional A/B Testing
While hugely beneficial, traditional A/B testing does have some limitations. It can be time-consuming to set up and run all the needed tests. Tests need to run long enough to collect statistically significant data. And analyzing and interpreting the results takes effort. As a result, businesses often only have bandwidth to test a limited number of permutations. Important opportunities to improve the customer experience can be missed.
For example, a business may only have resources to test their checkout button color and one homepage headline per month. All other options go untested. Or they may run quick week-long tests due to the workload of setup and analysis. This can lead to critical flaws in the methodology, like failing to account for weekly traffic fluctuations. Traditional testing capacity is constrained, limiting the scope for optimization.
How AI is Changing the Game
Artificial intelligence has the potential to change A/B testing in impactful ways. AI can automate the running and analysis of tests, allowing for faster optimization. It also enables more tests to be run simultaneously, expanding the scope. And AI can detect nuances and patterns that humans might miss. Let's explore some of the key AI capabilities transforming A/B testing.
AI algorithms remove the repetitive manual work required in traditional A/B testing. The AI manages the technical setup, test running, and result analysis automatically. This hands-off automation frees up human testers to focus on high-level strategy and test prioritization. It also enables tests to be run around the clock at scale. No longer are test cycles restricted by work hours and human capacity.
Automated and Intelligent Testing
AI algorithms can now automate the setup, running, and monitoring of A/B tests. This removes the need for testing teams to manually configure and analyze each test variation. Tests can run 24/7, shortening test duration. The algorithms also continuously adjust the test by shifting traffic to better-performing variants. This "bandit testing" zeros in on the optimal version faster. Humans still need to interpret what worked and why, but the AI does the heavy lifting.
With the AI managing the technical test execution, human testers are freed up to focus on the why behind results. They can better understand the meaning behind the data and come up with hypotheses for future testing. The AI handles the grunt work, while the humans provide the intelligence and strategic guidance. Together, automated testing and human interpretation will uncover more impactful insights faster.
Broader Testing
With AI assistance, brands can feasibly test a greater number of variables, including different combinations. Instead of just testing Button A vs Button B, an AI might test Button A vs Button B vs Button C, Button A + Image X vs Button B + Image Y, and so on. This allows for a deeper exploration and increases the chance of finding impactful optimizations. The AI identifies the top-performing permutations, which testers can then expand on.
By reducing the workload involved with each test iteration, AIs enable far more tests to run simultaneously. Dozens or hundreds of variations can be tested in the time it would take to manually run a few. This broader testing scope surfaces more possibilities and ensures no stone is left unturned. When powered by AI, the scale and speed of testing reaches new heights.
Identifying Customer Insights
AI has natural language processing (NLP) capabilities that can unlock insights from customer data. For example, analyzing user feedback and reviews connected to different test variations can show what customers preferred and why. Sentiment analysis can reveal how copy changes impacted emotional perceptions. And pattern recognition within data can uncover hidden insights that influence test outcomes. This helps testers make smarter, contextual optimization decisions.
With machine learning algorithms crunching visitor data, businesses can gain a deeper understanding of customer behavior and motivations. Testing becomes an ongoing conversation with customers, using their actions and feedback to guide decisions. This empowers businesses to take a truly customer-centric approach in optimizing experiences for their needs.
Optimizing Whole Experiences
Traditional testing has focused on optimizing isolated page elements. But AI allows for full-page and cross-page testing. Algorithms can analyze how overall experiences impact behavior and recommend combinations and sequences that work. This is key to creating cohesive customer experiences versus disjointed pages. AI opens the door to true omni-channel optimization.
Looking beyond individual pages, AI testing expands to optimize entire user journeys across channels. Algorithms can learn how experiences flow together and identify the optimal paths. This holistic approach considers the customer's full experience. Brands can align journeys across web, mobile, email, and more for consistency.
Continuously Evolving Tests
In the past, A/B testing was limited to set durations with definite starts and stops. With AI, tests can evolve continuously. The algorithms learn and adjust in real-time based on performance data. So experiences are constantly refined over time, keeping up with changing needs. And the AI gets smarter with each iteration, running ever-better tests. This allows businesses to keep their sites and campaigns fresh and optimized.
Rather than running a fixed test and declaring a single winner, AI-driven testing is an ongoing process. The algorithms self-adjust and continue improving variations after the initial test ends. This allows the testing and optimization to organically evolve in perpetuity based on changing conditions. Web experiences can stay optimized without constant human oversight.
Summary
A/B testing has long been vital for data-driven digital optimization. As AI capabilities expand, the methodology is becoming more powerful. AI enables faster test automation, broader testing, richer insights, omni-channel experience optimization, and continuous evolution. While human intelligence is still key for strategy and interpretation, AI looks to make A/B testing faster, smarter, and more impactful than ever. Businesses owe it to themselves and their customers to take advantage of these new capabilities.
Wisconsin State Bar Association Attorney Search
Virginia Board of Pharmacy License Lookup
Quest Diagnostics Appointment San Jose
Texas Look Up My Driver's License Number
Attorney License Verification New York
Sam's Club Delivery Appointment Scheduling
Book a Western Dental Orthodontics Appointment
South Carolina Contractors Licensing Board Roofing License Lookup
Board Certified Dentist Lookup Texas
NM RLD License Verification NM
California Dental Board Complaint Lookup
Pennsylvania State Board of Dentistry License Verification
Verify a License Pharmacy Massachusetts
Cancel an Appointment for Driving Permit Test at DDS Georgia
Wyandotte County DMV Appointment
Wisconsin Teacher Verification
Amazon Proof of Employment Letter
CVS Minute Clinic Cancel Appointment
Dental Board of WA License Look Up
Dental Board of New York Dentist Verify a License
Phila Revenue, City of Philadelphia Department of Revenue
Virgin Islands Dental License Verification
Schedule Appointment DMV Colorado Springs
Spectrum Mobile Make an Appointment
Vermont State Bar Association Directory
Minnesota DMV Insurance Verification
DMV License Plate Check Missouri
Appointment for Walk In at Illinois DMV
Healthpartners Cancel Appointment
New York Bar Association Attorney Lookup
NVBOP Look Up Pharmacist License
Lima DMV Driving Test Appointment
Kentucky Game and Fish (Kentucky DNR)
Health Insurance License Lookup
Texas Registered Nurse License Lookup
CVS Minute Clinic NYC Appointment
How much is Utah fishing license?
South Carolina Real Estate Commission License Search
Puerto Rico Real Estate License Lookup
Driving Test Colorado Appointment
Tricare Medical Appointments Online
Reschedule a BHLDN Dress Appointment
DMV Appointment West Palm Beach
Ohio State Dental Board Dental Licence Lookup
North Carolina Vehicle Registration Lookup
Making an Appointment with The IRS
Louisiana State Insurance License Look Up
Schedule a Safelite Warranty Appointment
Shingles Vaccine Appointment Walgreens
NY DMV Appointment For License Renewal
NJ MVC Driving Test Appointment
Corpus Christi Drivers License Appointment
Cancel an Appointment for Road Test at Kentucky DMV