💰 Vertical skyrocketing +200%

Happy Wednesday and Happy National Video Game Day… although these days, everyday is a video game day for all kids, teenagers and many adults too. Take a few minutes to play with your family a few cool video games.
In today's edition:

The New Advertising Zeitgeist Creating You A Huge Advantage


Skyrocketing Of 200% Rise In Sex Toy Sales And Publishers Are Seeing An Opportunity To Grasp


Google Testing Thumbnail Images in Search Results


How to Create Effective Facebook Lead Ads


The Complete Share Buttons Suite
and more…
Wishing you a great Wednesday!
— Itay Paz
The New Advertising Zeitgeist – Google & Facebook's Ad Revenue To Decline – Creating You A Huge Advantage
Source: The New York Times
The COVID-19 pandemic has affected the advertising cost to shrink as the huge travel industry has almost stopped completely their paid advertising campaigns. Adding to that is the big corporations & brands are pulling ads from Facebook for the rest of 2020.
This situation has created for you a huge advantage of getting a less expensive traffic to generate sales or get new leads.
Skyrocketing Of 200% Rise In Sex Toy Sales And Publishers Are Seeing An Opportunity To Grasp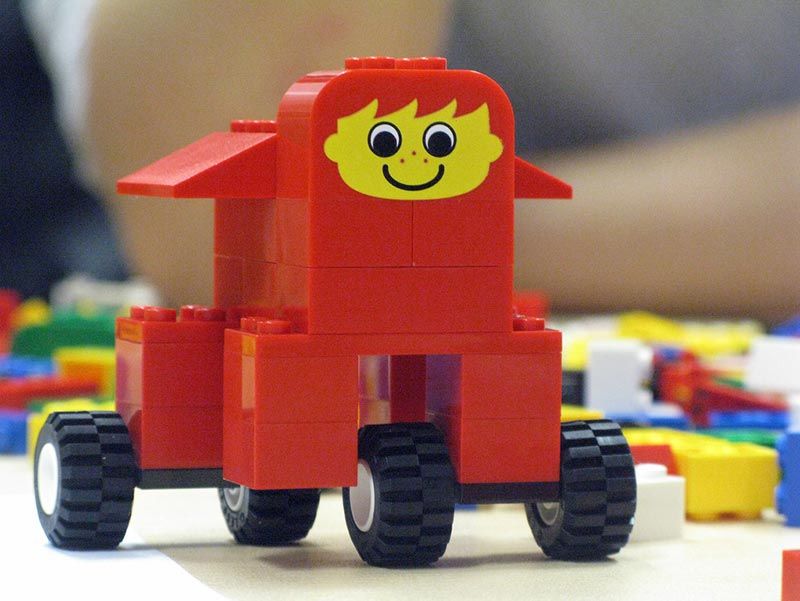 As the physical dating plunged down due to the COVID-19 pandemic, one the results is many lonely people worldwide causing the fast rise in individual sex toys.
Wow Tech Group, which owns We-Vibe and Womanizer, reported that online sales for both brands were over 200 percent higher this April compared to last year.
As some countries are not done yet with the first wave, some countries are already on the way to a second wave, it seems like the sex toy sales are going to continue to skyrocket in the next 12 to 18 months.
Sex toy sales are up and publishers are seeing an opportunity to grasp (DIGIDAY)
Sex Toy Sales Are Buzzing With Social Distancing From COVID-19 Coronavirus (Forbes)
Sellers of Sex Toys Capitalized on All That Alone Time (NY Times)
GET SMARTER IN SEARCH MARKETING
Google Testing Thumbnail Images in Search Results
Source: SEJ
Google has started to test the use of thumbnails images in different search contexts. The first version is in the search engine results page (SERP). The second version is using thumbnail images in the Google Suggest drop down. The implementation of the thumbnail images is similar to how Google News displays thumbnail images.
Google is also testing showing thumbnails (images) in the Google Suggest dropdown.
Read more here.
The Complete Share Buttons Suite
AddThis is a really cool and simple full share buttons suite for websites for link promotion and recommended posts.
Get AddThis here.  
MARKETING GLOSSARY YOU SHOULD KNOW
What Is Evergreen Content?
Evergreen content is content (webpages or email) that is continually relevant and stays "fresh" for readers over a long period of time.

The term "evergreen" sounds familiar even to the non-marketing ear because evergreen trees that are always green and you can enjoy them (not seasonal).
Writing about the stock market results today, is not an evergreen content while writing about conversions strategies is an evergreen content.
Learn more here.
DMEXCO 2020 @home: New On-Site Concept And A Digital "DMEXCO"
This year, DMEXCO will be presenting its community with a reworked concept that has been adapted to the coronavirus pandemic. During the on-site event happening in the exhibition halls of Koelnmesse on September 23 and 24, there will also be a fully integrated digital event platform at the same time: DMEXCO @home.
New hall plan for increased safety & New conference concept with four studios!
Tickets cost €99 and will be on sale online starting in the middle of July:
Why Consumers Subscribe and Unsubscribe from Email (HubSpot)
Fleets, Twitter's version of Stories, rolled out in India First (techradar)
Social Media Strategies for 25% More Conversions (John Chow)
Do I have an unfair advantage as I try to 10X my blog traffic? (Blog Marketing academy)
LinkedIn to Prevent Users From Spamming Page Follow Invites (SEJ)
GET SMART IN FACEBOOK ADVERTISING
How to Create Effective Facebook Lead Ads: Step-by-Step
Source: Social Media Examiner
Want to collect more leads using Facebook? Have you considered using the platform's built-in lead form feature?
Social Media Examiner, is taking you in a step-by-step process, how to set up effective Facebook lead ads. You'll discover which lead gen form options to use, how to add custom questions and fields to your form, and more.
Read more here.
Help us improve the Morning Dough – We'd be happy to hear from you with feedback on this newsletter issue and topics that interest you for future newsletters (simply reply to this newsletter).
Copyright 2020 Morning Dough. All rights reserved.
POBox 1822, Kadima, 6092000, Israel