May 9, 2022

Good morning.
Today's roundup:
1) Google Launches New Training and Education Initiatives for National Small Business Week.
2) Vulnerability Found in WordPress Anti-Malware Firewall.
Podcast listening is up, and advertisers are taking notice. US podcast ad spending is rising at double-digit percentage rates yearly and will top $2 billion next year and reach $3 billion by 2026.
4) Elon Musk taking over Twitter, but most marketers not worried.
5) Google Ads Launches New Performance Max Features.
6) Telegram now lets users send cryptocurrency through TON blockchain spinoff.
7) Here's what Twitter's still-in-development edit button looks like.
8) Alexa.Com Announces End of Service Notice.
9) NBCU is tackling advertising solutions across linear and digital video.
10) Facebook's Removing Support for Podcasts, Just 10 Months After Launching New Podcast Features.
11) Google: You Can Use Hashtags in Meta Descriptions (#shouldyou?).
12) Google Asked If You Should Avoid Naming Your Company or Product 404?
More insights to explore…
At Least 66.5% of Links to Sites in the Last 9 Years Are Dead (Ahrefs Study on Link Rot).
Advertising is still recovering after a year of App Tracking Transparency.
Have an awesome weekend!
— Itay Paz
American Airlines Headquarters & Corporate Office
IBM Headquarters & Corporate Office
Pornhub Headquarters & Corporate Office
Amazon Headquarters & Corporate Office
Ikea Headquarters & Corporate Office
Buddys Headquarters & Corporate Office
UPS Headquarters & Corporate Office
European Wax Center Headquarters & Corporate Office
COX Headquarters & Corporate Office
Marcos Pizza Headquarters & Corporate Office
AT&T Wireless Headquarters & Corporate Office
Verizon Fios Headquarters & Corporate Office
T-Mobile Headquarters & Corporate Office
Texas Driver's License Renewal
Alabama Driver's License Renewal
Colorado Driver's License Renewal
Georgia Driver's License Renewal
Illinois Driver's License Renewal
Minnesota Driver's License Renewal
Missouri Driver's License Renewal
New Jersey Driver's License Renewal
New York Driver's License Renewal
North Carolina Driver's License Renewal
Pennsylvania Driver's License Renewal
Tennessee Driver's License Renewal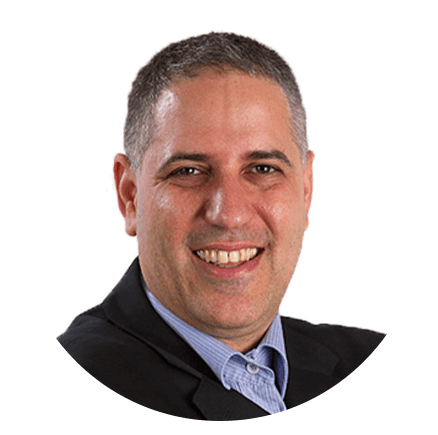 Itay Paz
Founder & CEO
Morning Dough
Follow Itay:
Twitter
/
Facebook
/
Linkedin
---
Advertise // Contact Us // Past Newsletters
Digital Marketing Tools // Digital Marketing Podcasts
Digital Marketing Terms // Digital Marketing Salary
Digital Marketing Consulting // Webinar Consulting
Copyright 2022 Morning Dough. All rights reserved.
POBox 1822, Kadima, 6092000, Israel
Alexa
,
Amazon
,
Content Marketing
,
Digital Marketing
,
Ecommerce
,
Facebook
,
Google
,
Google Ads
,
LinkedIn
,
Podcasts
,
SEO