September 4, 2023

Tickets On Sale!!!
Save €1,150 on Your Ticket!
DMIEXPO November 5-6, 2023 in TEL-AVIV
Good morning.
Today's roundup:
1) OpenAI launches ChatGPT Enterprise, the company's biggest announcement since ChatGPT's debut.
2) Google Broad Core Update August 2023 Hit Hard.
3) Google Search Snippet Mentioned In Carousel Feature.
Google seems to be testing a new Google Search snippet carousel titled "mentioned in." Under the main search result snippet, you can expand a new section called "mentioned in" that loads a carousel of snippets that show you what other websites this website is mentioned in.
4) Google Search Generative Experience officially rolls out links to webpages within answers.
5) Instagram Tests 10-Minute Reels To Compete With TikTok And YouTube.
6) YouTube Expands Access to Monetization Features, Adds New Comparative Analytics Options.
7) Google Unveils New Tool To Detect AI-Generated Images.
8) Google Debunks Myths Surrounding Redirect Types.
9) Google Introduces "Limited Ads Serving" Policy to Enhance Ad Transparency.
10) Google Explains How 304 (Not Modified) HTTP Status Codes Can Go Very Wrong.
11) Google: Using A Different Email Domain From Web Domain Has No Impact On SEO/Ranking.
12) Meta Tackles Two of the Largest-Ever Online Influence Operations as Its Security Approach Evolves.
More insights to explore…
Using ChatGPT's Advanced Data Analysis plugin for PPC.
WordPress Releases Free Course On Building & Monetizing Membership Sites.
Outlook Update: How Are B2B Marketing Budgets Changing Right Now?
Have an awesome week!
— Itay Paz
TLC Inspection Appointment Phone Number
Appointment.Quest Diagnostic.Com
Tulsa Eastgate DMV Appointment
Colorado Vehicle Registration Renewal Appointment
DMV Staten Island NY Appointment
Kaiser Permanente Ophthalmology Appointment
Schedule an Appointment for Vehicle Registration at Michigan DMV
Labelle DMV Driving Test Appointment
TSA Precheck Appointment Schedule
Colorado Board Certified Dentist Verification
COMPLETE CONTRACTORS LICENSE VERIFICATION & SEARCH DIRECTORYS
Texas Drivers License Appointment Dallas
DC DMV Knowledge Test Appointments
Bartlesville DMV Driving Test Appointment
Rick Case Honda Service Appointment
Fayetteville TN DMV Appointments
Schedule an Appointment for Motorcycle Test at DMV Georgia
Pennsylvania Medical License Lookup
Mount Sinai Schedule Appointment
Physician Assistant License Lookup Massachusetts
Alaska Division of Motor Vehicles Registration Lookup
Amazon FBA Delivery Appointment
Quest Diagnostics Grass Valley Appointment
Verizon Walnut Creek Appointment
Texas State Board of Cosmetology (TDLR)
Attorney License Verification DC
Schedule Appointment Chase Bank
Colorado Physician License Lookup
Set Up DMV Appointment Online Texas
Nevada Pharmacy License Number Lookup
American Airlines Employment Verification
Schedule a Discount Tire Appointment
Registered Nurse License Lookup California
Book a Comcast Service Appointment
Book a Makeup Appointment Sephora
Sam's Club Flat Repair Appointment
Book an Appointment for Driving Permit Test at DDS Georgia
Cancel an Appointment for Road Test at Arizona DMV
Schedule an Appointment for Drivers Test at Vermont DMV
Texas Schedule Drivers License
Colorado Driver's License Appointment
DMV Insurance Verification Utah
Kroger Little Clinic Schedule Appointment
NYU Student Health Center Appointment
Lubbock Drivers License Appointment
District of Columbia Board of Pharmacy License Lookup
New Jersey State Board of Medical Examiners License Verification
DMV Rancho Cucamonga Appointment
Kaiser Permanente Mammogram Appointment
Texas CLD Permit Test Appointment
Utah Medical Board License Verification to Another State
Texas DPS Appointment for Learner's Permit
Texas Driver's License Appointment Scheduler
Schedule an Appointment for Advent Health
DMV Insurance Verification Florida
Schedule an Appointment for License Renewal at Oregon DMV
Rite Aid Vaccine Schedule Appointment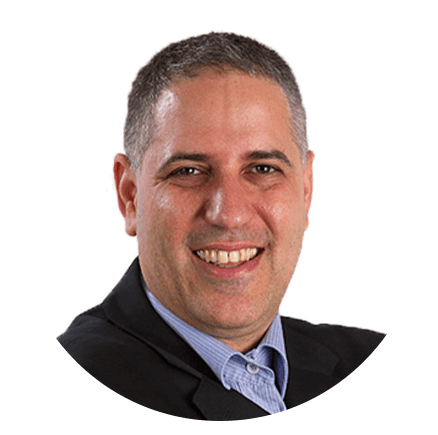 Itay Paz
Founder & CEO
Morning Dough
Follow Itay:
Twitter
/
Facebook
/
Linkedin
---
Advertise // Contact Us // Past Newsletters
Digital Marketing Tools // Digital Marketing Podcasts
Digital Marketing Terms // Digital Marketing Salary
Digital Marketing Consulting // Webinar Consulting
Copyright 2022 Morning Dough. All rights reserved.
POBox 1822, Kadima, 6092000, Israel
Amazon
,
Content Marketing
,
Digital Marketing
,
Ecommerce
,
Facebook
,
Google
,
LinkedIn
,
Meta
,
SEO
,
Social Media Marketing
,
TikTok