October 12, 2023

Price increase on Friday!!!
Save €1,125 on Your Ticket!
DMIEXPO November 5-6, 2023 in TEL-AVIV
Good morning.
Today's roundup:
1) Google announces 'Assistant with Bard' for Android and iOS.
2) DALL-E 3 now available in Bing Chat and Bing.com/create, for free!
3) Google Search Popular Stores Section.
Google is testing a section titled "popular stores" in the Google search results. It shows you stores like Walmart, Target, Amazon, Best Buy, Home Depot and more.
4) TikTok is testing an ad-free monthly subscription plan.
5) Study: Google Update Decreases Search Result FAQs By 37%.
6) Meta debuts generative AI features for advertisers.
7) Google Sets New Rules For Bulk Email Senders.
8) LinkedIn Expands the Display of Its Profile CTA Buttons to More Surfaces.
9) New Report Shows Referral Traffic From Facebook and X Continues to Decline.
10) Google Business Profile Bulk Data Changes.
11) X (Twitter) partners with Google Ad Manager.
12) Satya Nadella tells a court that Bing is worse than Google — and Apple could fix it.
More insights to explore…
How to survive and thrive in a Google helpful content world.
Meta Publishes New Guide to its AI-Driven Advantage+ Ad Campaigns (PDF).
New Ways to Get Even More Out of Your LinkedIn Ads.
Have an awesome day!
— Itay Paz
Rhode Island Contractors Board License Check
Renew Cosmetology License NY Online
Schedule an Appointment for Knowledge Test at Minnesota DMV
Book a Florida Lottery Appointment
WY BOP Technician License Lookup
North Dakota Real Estate License
Arkansas Barber License Renewal
West Virginia Board of Osteopathic Medicine License Verification
Health Insurance License Look Up Texas
Fantastic Sams Appointment Online
New Mexico Board of Contractors
Change an Appointment for Mayo Clinic
Massachusetts DESE Certification Verification
Virginia Board of Physical Therapy
Renew Medical License Pennsylvania
St. Louis Airport Off Site Parking
Virginia Dept of Corrections Phone Number
Carmax Schedule Service Appointment
Minnesota Contractors License Lookup
MD Real Estate Broker License Lookup
State of Nebraska Department of Agriculture
Quest Diagnostics Appointments North Port FL
NJ Title Insurance License Search
Louisiana Teachers Certification Lookup
Virgin Islands BOP License Lookup
Registering a Car in Puerto Rico from Out of State
MVA Salisbury MD Schedule Appointment
Minnesota Real Estate Commission (MREC)
New Mexico Board of Cosmetology Number
New Hampshire Board of Accountancy (NH OPLC)
Motor Carrier Permit Lookup Texas
Schedule an Appointment for Written Test at Utah DMV
Connecticut Traffic Citation Lookup
Delaware Pharmacist License Search
Charlotte Douglas International Airport Off Site Parking
CDA DMV Vehicle Registration Appointment
New Jersey Roadside Phone Number
Look Up My Driver's License Number Pennsylvania
Lawyer Search State Bar of Arizona
AK Real Estate Agent License Find
Georgia State Board of Cosmetology and Barbers
KY Physician Assistant License
Charlotte Douglas International Airport Parking
MA Teachers Certification Verification
Nashville International Airport Long Term Parking Rates
Texas Pharmacy Board Verification
TD Financial Advisor Appointment
State Farm Roadside Assistance
Nail Technician License Kentucky
Schedule an Appointment for Driving Permit Test at Kansas DMV
Virginia Physician License Verification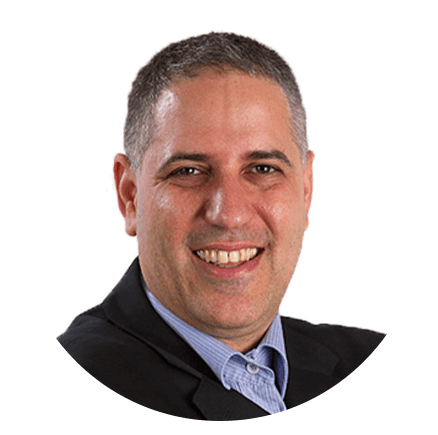 Itay Paz
Founder & CEO
Morning Dough
Follow Itay:
Twitter
/
Facebook
/
Linkedin
---
Advertise // Contact Us // Past Newsletters
Digital Marketing Tools // Digital Marketing Podcasts
Digital Marketing Terms // Digital Marketing Salary
Digital Marketing Consulting // Webinar Consulting
Copyright 2022 Morning Dough. All rights reserved.
POBox 1822, Kadima, 6092000, Israel
Amazon
,
Content Marketing
,
Digital Marketing
,
Ecommerce
,
Facebook
,
Google
,
LinkedIn
,
Meta
,
SEO
,
Social Media Marketing
,
TikTok