May 15, 2023

Super Early Bird Tickets
Save €1,200
Get your DMIEXPO tickets Now
Good morning.
Today's roundup:
1) Elon Musk names NBCU ad chief Linda Yaccarino as Twitter CEO.
2) LinkedIn Announces Shift In Global Strategy, Resulting In Job Cuts.
3) The Google Search Generative Experience – All New AI Google Search Engine.
Google announced a preview, a labs experiment, of its all-new search engine, it is calling Google Search Generative Experience. This is where Google brings in generative AI into the search interface and makes a search interface designed more for a youthful audience.
4) Goodbye FID, Hello INP – Interaction to Next Paint Coming To Google Core Web Vitals.
5) LinkedIn starts filtering connection, follower counts.
6) Wix Breaks New Ground With Launch Of Wix Headless.
7) Google Reiterates: Google Analytics 4 Deadline Is Not Changing.
8) Meta advertisers will soon get access to generative AI tools.
9) New AI advancements drive Meta's ads system performance and efficiency.
10) Meta Expands Reels Monetization to More Creators, Updates Payout Process.
11) Amazon pursues in-game shopping with Amazon Anywhere.
12) Gmail's new AI feature will soon write entire emails for you, Google announces.
More insights to explore…
100 things announced at Google I/O 2023.
New Report Highlights the Best Times to Post to Social Platforms in 2023.
WordPress A/B Testing: How to Run Split Tests in WordPress.
Have an awesome week!
— Itay Paz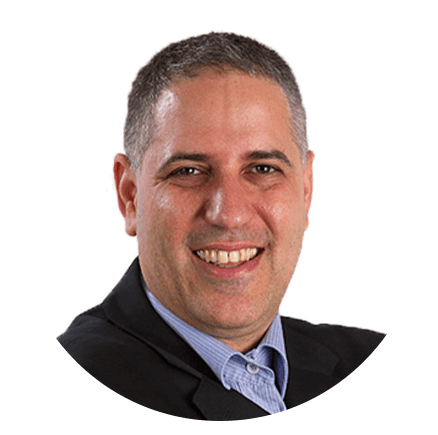 Itay Paz
Founder & CEO
Morning Dough
Follow Itay:
Twitter
/
Facebook
/
Linkedin
---
Advertise // Contact Us // Past Newsletters
Digital Marketing Tools // Digital Marketing Podcasts
Digital Marketing Terms // Digital Marketing Salary
Digital Marketing Consulting // Webinar Consulting
Copyright 2022 Morning Dough. All rights reserved.
POBox 1822, Kadima, 6092000, Israel
Amazon
,
Content Marketing
,
Digital Marketing
,
Ecommerce
,
Facebook
,
Google
,
LinkedIn
,
Meta
,
SEO
,
Social Media Marketing
,
TikTok