November 20, 2023

Good morning.
AI Tools
11 Best AI Interior Design Generators.
12 Best AI Stock Trading Bots.
Today's roundup:
1) Google Hidden Gems Ranking Algorithm Update.
2) Microsoft rebrands Bing Chat to Copilot, to better compete with ChatGPT.
3) Google Search Adds Follow Feature.
Google is rolling out a new search feature to let you follow topics. You can click on a follow button and Google will not only show you more of those topics in your Discover feed but also show you more of that topic in Google Search.
4) Meta lets Amazon shoppers buy products on Facebook and Instagram without leaving the apps.
5) Instagram Launches New Creation Tools for Reels and Stories.
6) TikTok joins Meta in appealing against EU gatekeeper status.
7) Apple privately asked Amazon to block rival ads.
8) Microsoft and Baidu Global team up for enhanced ad placement capabilities.
9) Meta Previews New Generative AI Tools Which Will Facilitate Video and Image Creation from Text Prompts.
10) Google Sues Men Who Weaponized DMCA Notices to Crush Competition.
11) Microsoft Advertising Sending Faster Email Disapproval Notices.
12) Google Discover Products Section Adds Pricing & Discounts.
More insights to explore…
Google Adds New Course Carousel Info & Search Console Reports.
TikTok Launches Integration With Music Streaming Platforms.
How to use Bard to get ahead of Google algorithm updates.
Have an awesome week!
— Itay Paz
West Virginia Physician Assistant License Verification
Austin Bergstrom Airport Terminal Parking
Carmax Car Appraisal Appointment
Health Partners Appointment Scheduling Phone Number
Make an Appointment at Alaska DMV
OR Board Certified Dentist Search
Ohio Medical License Verification to Another State
Wisconsin Medical License Search
H and R Block Emerald Advance Appointment
Texas DMV Appointment Rockwall
Mountain States Toyota Service Appointment
PA Driver's License Appointment
Appointment for Motorcycle Permit Test at Indiana DMV
Appointment for Drivers License Renewal at Iowa DMV
Texas CDL Driving Test Appointment
Schedule a Montana DMV Appointment
Maryland Real Estate Agent License Verification
Arkansas State Medical Board License Verification
Bank of Hawaii Notary Appointment
New York Pharmacist License Find
Make an Appointment for Target Optical
Presbyterian Hospital Appointment
Medical Board of Guam License Verification
How to Get a Drivers License in Louisiana?
Indiana State Board of Dentistry License Lookup
Cancel an Appointment for Vehicle Registration at Maine DMV
Kaiser Appointment Center Orange County
Pharmacist License Find Arizona
Schedule an Appointment for Drivers License Renewal at New Mexico DMV
Book a Sam's Club Tire Center Appointment
Cancel a Northwestern Medicine Appointment
Idaho State Board of Medicine License Verification
Anastasia Brow Bar Appointment
DMV Sierra Vista AZ Appointment
Fredericksburg VA DMV Appointment
South Carolina Physician License Lookup
Vermont DMV Permit Test Appointment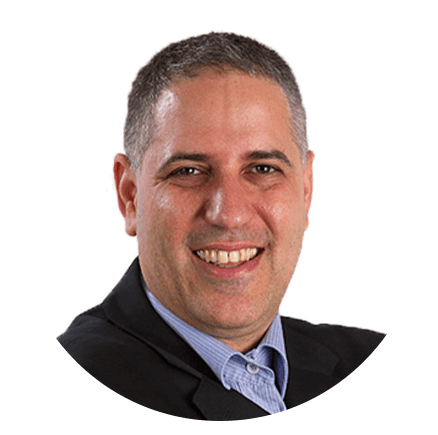 Itay Paz
Founder & CEO
Morning Dough
Follow Itay:
Twitter
/
Facebook
/
Linkedin
---
Advertise // Contact Us // Past Newsletters
Digital Marketing Tools // Digital Marketing Podcasts
Digital Marketing Terms // Digital Marketing Salary
Digital Marketing Consulting // Webinar Consulting
Copyright 2022 Morning Dough. All rights reserved.
POBox 1822, Kadima, 6092000, Israel
Amazon
,
Content Marketing
,
Digital Marketing
,
Ecommerce
,
Facebook
,
Google
,
LinkedIn
,
Meta
,
SEO
,
Social Media Marketing
,
TikTok