September 21, 2023

Tickets On Sale!!!
Save €1,150 on Your Ticket!
DMIEXPO November 5-6, 2023 in TEL-AVIV
Good morning.
Today's roundup:
1) New: Google Search Console Shows Merchant Center Visibility Issues & Changes.
2) Amazon launches generative AI to help sellers write product descriptions.
3) Google Search Products Overlay With Zoomable Product Images.
Google Search now zooms in on product images when you are previewing a specific from on the right-hand panel. All you need to do is hover your mouse cursor over the product image.
4) Tech titans meet US lawmakers, Musk seeks 'referee' for AI.
5) Snapchat Introduces Screen Sharing Feature For its Web Users.
6) YouTube Announces AI-Powered Creative Guidance In Google Ads.
7) Pinterest Unveils New Ad Tools and Creative Options at Pinterest Presents Event.
8) LinkedIn Adds New Generative AI Search Tools to Sales Navigator.
9) New Google Reinstatement Policy, Repeat Spammers, Review 'Punishments'.
10) Google Maps/Local Tests Third Party Reviews Again.
11) Google: There Is No Way To Prevent Search Traffic Loss From A Website Revamp.
12) WhatsApp is launching its Channels feature globally.
More insights to explore…
Beyond the click: Understanding the impact of views on TikTok.
Perfecting prompts for SEO content development.
New Report Looks at the Key Challenges that Social Media Marketers Face in 2023.
---
Sponsored newsletter
Wonder Tools — Make the most of your time
Discover the best sites and apps to simplify your life with Wonder Tools, a free weekly email that 29,000 subscribers rely on to find out about the most useful new sites and resources. Written by a former Time Magazine reporter, it's a quick read and one of the fastest-growing productivity newsletters on Substack. A well-known reader recently tweeted, "One of the most useful weekly newsletters I get." Get it now free
---
Have an awesome day!
— Itay Paz
First Hawaiian Bank Notary Appointment
North Carolina State Board of Cosmetology (NC COS)
Make an Appointment for Learner's Permit Test at New Jersey DMV
Office of Insurance Commissioner License Lookup Washington
California Board of Pharmacy License Verify
Locate an Inmate In Accesskent
Make an Appointment for Drivers License at DDS Georgia
GA Relator License Verification
NJ MVC CDL Knowledge Test Appointment
Make a DMV Appointment Rochester NY
Look Up My Driver's License Number Utah
State Bar of Find an Attorney Colorado
Road Skills Test Appointment TN
Georgia Real Estate Commission & Appraisers Board License Search
Reschedule an Appointment at West Virginia DMV
Crystal Run Healthcare Cancel Appointment
Cancel a RI DMV Appointment for License Renewal
DMV Florida Road Test Appointment
Illinois State Bar Attorney Lookup
Appointment for Motorcycle Test at Arizona DMV
NH Board of Nursing Online License Verification
SOS Business Entity Search Washington
New York Dentistry License Lookup
Lake County Inmate Search By Name
Renew Texas Drivers License Make Appointment
Northwestern Medicine Make an Appointment
Texas Board of Dental Examiners Dental License Look Up
Comcast Internet Schedule Appointment
DMV Appointment Gainesville VA
South Carolina Real Estate Commission License Agent Lookup
Florida State Bar License Lookup
Post Falls DMV Online Appointment
Indiana Paramedic License Lookup
Schedule a TLC Car Inspection Appointment
Washington State Doctor License Lookup
Teachers Certification Lookup Arkansas
Muskogee DMV Driving Test Appointment
Pacific Honda Service Appointment
New York Dental Assistant License Lookup
Wisconsin Nurse License Lookup
Oregon Board of Dentistry Certified Dentist Search
Make Appointment DMV Margate Florida
Utah Secretary of State Business Search
Pharmacy License Lookup North Carolina
Oregon Board of Pharmacy License Search
Ohio Corporation Commission Search
State of FL Insurance License Lookup
Cancel an Appointment for Jackson Memorial Hospital
KY Drivers Permit Test Appointment
Madison County Idaho DMV Appointment
Washington Board of Dentistry License Verification
Schedule Driving Test Colorado Springs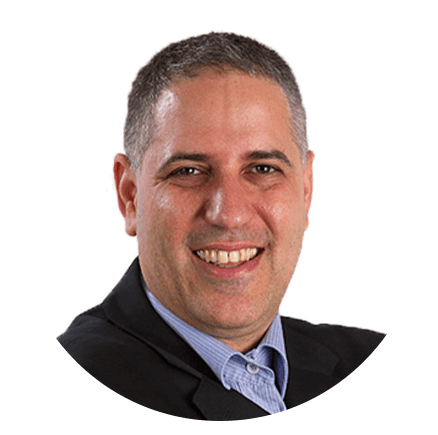 Itay Paz
Founder & CEO
Morning Dough
Follow Itay:
Twitter
/
Facebook
/
Linkedin
---
Advertise // Contact Us // Past Newsletters
Digital Marketing Tools // Digital Marketing Podcasts
Digital Marketing Terms // Digital Marketing Salary
Digital Marketing Consulting // Webinar Consulting
Copyright 2022 Morning Dough. All rights reserved.
POBox 1822, Kadima, 6092000, Israel
Amazon
,
Content Marketing
,
Digital Marketing
,
Ecommerce
,
Facebook
,
Google
,
LinkedIn
,
Meta
,
SEO
,
Social Media Marketing
,
TikTok