September 11, 2023

Tickets On Sale!!!
Save €1,150 on Your Ticket!
DMIEXPO November 5-6, 2023 in TEL-AVIV
Good morning.
Today's roundup:
1) Meta may allow Facebook, Instagram users in EU to pay to avoid ads, New York Times reports.
2) YouTube is removing individual ad controls on new videos.
3) Google News Tests Author Names In Article Snippets.
Google News, the portal, seems to be testing displaying the author name below the publication name in the article card snippet interface. Google recently tested this for Google Discover stories and Top Stories in Google Search.
4) OpenAI Announces Inaugural Developer Conference, OpenAI DevDay.
5) New Report Finds That Investment in Influencer Marketing Is Rising Faster Than Traditional Ads.
6) Clubhouse Adds New Chats to Be 'More Like a Messaging App'.
7) Microsoft says it will take the heat if Copilot AI commercial users get sued.
8) Coca-Cola Uses AI to Put an Artistic Spin on QR Codes.
9) Threads keyword search expands to 'most English and Spanish speaking countries'.
10) Google Clarifies Cryptocurrency Ads Policy For Blockchain Games With NFTs.
11) YouTube confirms it's testing a games offering called 'Playables'.
12) Google: Self-Assess Your Content & Remove Unhelpful Content.
More insights to explore…
SEO & Google. Problems with Canonical pages from July'23?
How Google SGE will impact your traffic – and 3 SGE recovery case studies.
12 SEO Best Practices to Improve Rankings in 2023.
Have an awesome week!
— Itay Paz
St Cloud DMV Road Test Appointment
Business Lookup Secretary of State South Carolina
Verify a Real Estate Broker In Georgia
Tennessee Real Estate Agent License Verification
Insurance Agent License Lookup Florida
SC Real Estate Agent License Search
New Jersey State Board of Cosmetology (NJ COS)
Wisconsin Department of Safety and Professional Services Roofing License Lookup
Edina Southdale DMV Appointment
Larimer County Drivers License Appointment
Costco Change Tire Appointment
CVS Shingrix Vaccine Appointment
Appointment for Road Test at DDS Georgia
Rhode Island State Board of Cosmetology (RI BOC)
Reschedule an Appointment for Drivers License at DPS Texas
MVA Gaithersburg MD Appointment
CA Dept of Insurance Agent License Lookup
Baron Honda Service Appointment
Schedule a Capital One Appointment
Kentucky Business Name Availability Lookup
Hillsborough County Driving Test Appointment
DMV Appointment Westminster CA
Reschedule a RI DMV Appointment for Registration
Cancel an Appointment for North Carolina DMV
Las Vegas DMV Flamingo Appointment
TD Canada Trust Make an Appointment
NJ MVC Registration Renewal Appointment
Reschedule a RI DMV Registration Appointment
Grifols Donor Portal Appointment
Aya Healthcare Human Resources Employment Verification
Walgreens Ear Wax Removal Appointment
Tulsa Eastgate DMV Appointment
DMV Appointment Colorado SB 251
Cancel an Anchorage Alaska DMV Appointment
District of Columbia Vital Records (DC Vital Records)
DMV Appointment Waxahachie Texas
LARA Psychology License Lookup
DC Physician Assistant License Lookup
Roush Honda Service Appointment
Reschedule an Appointment for TSA Precheck Global Entry
DMV Driving Test Appointment Colorado
Wyoming Unemployment Office (Wyoming Workforce)
Safelite Glass Repair Appointment
Fair Oaks Mall DMV Appointment
Walk In Appointment at DPS Texas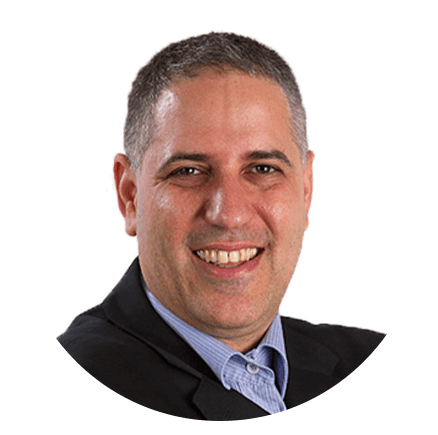 Itay Paz
Founder & CEO
Morning Dough
Follow Itay:
Twitter
/
Facebook
/
Linkedin
---
Advertise // Contact Us // Past Newsletters
Digital Marketing Tools // Digital Marketing Podcasts
Digital Marketing Terms // Digital Marketing Salary
Digital Marketing Consulting // Webinar Consulting
Copyright 2022 Morning Dough. All rights reserved.
POBox 1822, Kadima, 6092000, Israel
Amazon
,
Content Marketing
,
Digital Marketing
,
Ecommerce
,
Facebook
,
Google
,
LinkedIn
,
Meta
,
SEO
,
Social Media Marketing
,
TikTok