April 24, 2023

Good morning.
Today's roundup:
1) Google Search Console To Drop Page Experience Report, Mobile Usability Report & Mobile-Friendly Tests.
2) Google Reportedly Working on AI-Powered Search Engine.
3) Nine more U.S. states join federal lawsuit against Google over ad tech.
4) Google FAQ Snippets Drop For Many Sites On April 5th.
Google seems to be showing fewer FAQ snippets for many sites starting on April 5th. Over the holidays, I received several questions about this but didn't have time to write it up until now. But while the tracking tools are showing no decline in FAQ snippets, many SEOs are reporting drops in FAQ snippets for some sites they monitor.
5) Google to use generative AI in its ad business.
6) Instagram takes on Linktree and others with support for up to 5 'links in bio'.
7) The role of page experience in creating helpful content.
8) Safari tightens grip on third-party interactions.
9) LinkedIn Shares New Insights into the Latest Tech Marketing Trends.
10) Advertising to Teens? Meta Has Clamped Down on Ad Targeting.
11) GA4 Fractional Cross-Channel Conversion Credit Now Imported Into Google Ads.
12) Viral spam content detection at LinkedIn.
More insights to explore…
What is Auto-GPT? The latest player in AI's race for glory has people *freaking* out.
SEO for Lead Generation: How to Drive High-Quality Leads Using Product-Led Content.
Are ChatGPT, Bard and Dolly 2.0 Trained On Pirated Content?
Have an awesome week!
— Itay Paz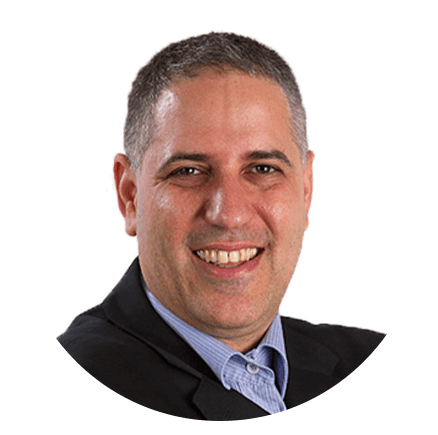 Itay Paz
Founder & CEO
Morning Dough
Follow Itay:
Twitter
/
Facebook
/
Linkedin
---
Advertise // Contact Us // Past Newsletters
Digital Marketing Tools // Digital Marketing Podcasts
Digital Marketing Terms // Digital Marketing Salary
Digital Marketing Consulting // Webinar Consulting
Copyright 2022 Morning Dough. All rights reserved.
POBox 1822, Kadima, 6092000, Israel
Amazon
,
Content Marketing
,
Digital Marketing
,
Ecommerce
,
Facebook
,
Google
,
LinkedIn
,
Meta
,
SEO
,
Social Media Marketing
,
TikTok