November 2, 2023

Good morning.
Today's roundup:
1) Microsoft ticks up on faster cloud growth and hopeful revenue forecast.
2) Amazon Advertising Revenue Soars to $12B in Q3 Earnings Beat.
3) Confirmed: Google Tests Ads Mixed Within Free Search Results.
Google is testing showing ads within the organic (free) search results. Generally, Google would show the ads at the top of each page set, even within the continuous scroll interface. But now Google has confirmed it is experimenting with showing these ads in additional spots within the search results listings.
4) Amazon rolls out AI-powered image generation to help advertisers deliver a better ad experience for customers.
5) HubSpot and TikTok Announce CRM Integration for Enhanced Lead Generation.
6) Instagram Makes Reminder Ads Available for Stories Placement.
7) Google Provides Signs That You're Writing Unhelpful Content.
8) OpenAI Announces Preparedness Team And $25k API Credits For Top Survey Responses.
9) Yelp unveils enhanced ad targeting.
10) TikTok Publishes New eCommerce Marketing Starter Guide.
11) Pinterest Launches New Information and Education Hub for Creators.
12) Google Search Console Failed: Hostload Exceeded Error.
More insights to explore…
Mastering content quality: The ultimate guide.
Google adds search themes to Performance Max.
New Maps updates: Immersive View for routes and other AI features.
Have an awesome day!
— Itay Paz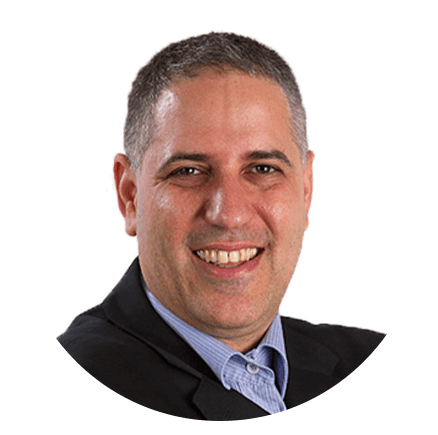 Itay Paz
Founder & CEO
Morning Dough
Follow Itay:
Twitter
/
Facebook
/
Linkedin
---
Advertise // Contact Us // Past Newsletters
Digital Marketing Tools // Digital Marketing Podcasts
Digital Marketing Terms // Digital Marketing Salary
Digital Marketing Consulting // Webinar Consulting
Copyright 2022 Morning Dough. All rights reserved.
POBox 1822, Kadima, 6092000, Israel
Nebraska SOS Corporation Search
Florida State Bar Number Lookup
Washington State Dental Board Lookup
Indiana State Board of Accountancy
TX Life Insurance License Look Up
SOS In Business Search Montana
Georgia Department of Insurance Phone Number
Massachusetts Esthetician License
California Dentist License Verification
CAA Roadside Assistance 24 Hour Number
Federal Way Driver Licensing Office Appointment
ADT HR Phone Number for Employees
Nevada Real Estate Division License Agent Lookup
NJSBA State of Attorney Search
Kentucky SRNA License Verification
Dallas Love Field Airport Short Term Parking Options
Florida Board of Dentistry Certified Dentist Lookup
WY BOP Technician License Verification
Charlotte Douglas International Airport Short Term Parking Cost
Secretary of State Business Search Oklahoma
Arizona Dept of Insurance License Lookup
North Carolina Insurance License Lookup
Secretary of State Corporation Lookup Utah
Pharmacy Technician Certification Hawaii
GET ANY LICENSE VERIFIED AND CONFIRMED FOR ALL STATES
DPOR Virginia Contractors License Search
Salt Lake City International Airport Parking
New Jersey Disabled Veteran License Plate
Safelite Auto Glass Warranty Appointment
Salt Lake City International Airport Short Term Parking
Oregon Board of Pharmacy Verify License
Department of Agriculture Florida
State Bar of California Phone Number
NY Board Certified Dentist Lookup
Virgin Islands License Plate Search
Lees Summit Drivers Test Appointment
Massachusetts Business Search Secretary of State
DMV Permit Appointment Colorado
Appointment at Apple Store Boca Raton
Kansas City Airport Quick Park
IRS Office Brooklyn Appointment
State of New Mexico Department of Transportation
New York State Board of Pharmacy Verify
Kentucky BOP License Verification
Ohio Commercial Driver's License
Hawaii Board of Pharmacy (HIBOP)
Kansas Real Estate Commission Agent Lookup
Amazon
,
Content Marketing
,
Digital Marketing
,
Ecommerce
,
Facebook
,
Google
,
LinkedIn
,
Meta
,
SEO
,
Social Media Marketing
,
TikTok