Happy Wednesday and Happy National Be a Dork Day.
One of the most known & coolest dork ever is Steven Quincy Urkel from the show Family Matters (1998) who was portrayed by Jaleel White.
In today's edition:

US Podcast Ad Revenue Will Grow 15% To Nearly $1B


31 Instagram Tricks and Features You Probably Didn't Know About


Getting 170% conversion rate in Ads account


YouTube Creator Academy For Better Results


Everything You Ever Needed to Know About Email Marketing


Seven Excellent Examples Of Ecommerce Checkout Best Practice
and more…
Wishing you a great Wednesday!
— Itay Paz
Source: IAB
As US podcast advertising revenue will rise 15% and reach $1 billion in 2020, according to a detailed report published by IAB, it could be a great time to get your feet wet and start your own  podcast. We've assembled a few relevant resources how to start and boost a podcast, the right way:
How to Start a Podcast in 2020: The Complete Podcasting Tutorial (SPI)
Hack Your Way to 10,000 Podcast Downloads with These 15 Tips (Neil Patel)
How to Launch a Podcast, Drive it to the Top of the Charts, AND Keep it There in Just 4 Steps (Digital Marketer)
GET SMARTER IN SOCIAL MEDIA
MARKETING GLOSSARY YOU SHOULD KNOW
What is a Guerilla Marketing?
Guerilla Marketing (not Gorilla Marketing) is an advertisement strategy in which a company uses an unconventional interactions in order to promote a product or service. The term was popularized by Jay Conrad Levinson's 1984 book Guerrilla Marketing.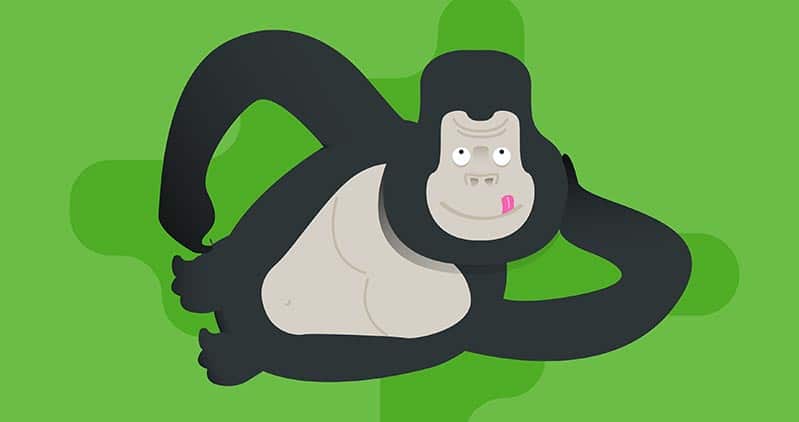 GET SMARTER IN FACEBOOK ADVERTISING
98% of first-time visitors to your website DO NOT buy. You create a post, hit publish and may even boost it. You tell yourself you'll give it a week. After spending $100, you're still not seeing the results so you give up and tell yourself that social media doesn't work. This happens all too often.
In a recent talk at the DMIEXPO, Jason Hunt, CMO of Merged Media, showed how to effectively guide the customer journey with Facebook advertising. Watch the full DMIEXPO talk here.
Are You Thinking BIG Enough?
MERGE MEDIA team consists with dedicated professionals who can relate to passionate business leaders. They know it requires hard work, a trusted team, and constant creativity to stand out from the rest, which is why they do those things for you. Their digital marketing solutions are tailored to suit each client's personal goals.
We invite you to the Merged Marketing Podcast, a weekly show produced by Merged Media and hosted by David Louch and Jason Hunt. The two share marketing tactics and secrets behind everyday brands. Each week they bring you expert commentary from their guests so that you can make informed decisions when it comes to growing your business online. Thank you for listening, and let the storytelling begin!
Google: No Way to Optimize Content for Ranking in Google Discover (SEJ)
Getting 170% conversion rate in Ads account. What could be the reason for this? (Google)
Everything You Ever Needed to Know About Email Marketing (DigitalMarketer)
What are PPC KPIs and how do you choose them? (PPC HERO)
How to Use Question Research to Boost Your Social Media Engagement (Social Media Today)
The ins and outs of Shopify SEO (SEL)
Snapchat tests TikTok-style navigation for exploring public content (TechCrunch)
Source: econsultancy
Once your customer gets to the purchase stage, a good ecommerce checkout experience could make or break the sale. Discover how to make sure yours is the former – complete with some great examples from online retailers.
Help us improve the Morning Dough – We'd be happy to hear from you with feedback on this newsletter issue and topics that interest you for future newsletters (simply reply to this newsletter).
Copyright 2020 Morning Dough. All rights reserved.
POBox 1822, Kadima, 6092000, Israel