August 4, 2022

DMIEXPO Ticket Prices Are Going Up in 24 Hours!
Good morning.
Today's roundup:
1) FTC files to block Meta from buying VR fitness studio Within.
2) Google July 2022 Product Review Algorithm Update Rolling Out Now.
3) Spotify's subscribers rise to 188M amid podcasting setbacks.
4) Microsoft: 5% Of BingBot Crawls Are New BingBot.
Fabrice Canel from Microsoft said on Twitter last night that 5% of all URLs downloaded are over the new BingBot user agent.
To take you back, in April, Bing announced a new user agent for its crawler, BingBot. That new BingBot will be fully live sometime in the fall of 2022, but for now, we are just in the summer and the fall is a couple of months away.
5) Now You Can Use Licensed Music on Facebook Videos and Still Monetize Them.
6) Google Maps Tests Infinite Scroll For Search Results.
7) Microsoft returns to in-person tech events in October with Ignite.
8) Google Ad Manager: Advancing transparency for buyers and publishers.
9) Facebook revamps app for better content discovery.
10) Google Search Displays Return Period in Search Results Snippets.
11) "A brand new revenue stream": How publishers are using automated reporting to fuel growth.
12) Gmail's new search tweaks will make sure you're emailing the right person.
More insights to explore…
GA4 brings new and familiar concepts to the future of analytics.
How TrustRadius Built $2,000,000/mo in B2B Traffic Value.
First-Party Data: Targetting Audiences in a Cookieless World.
Have an awesome day!
— Itay Paz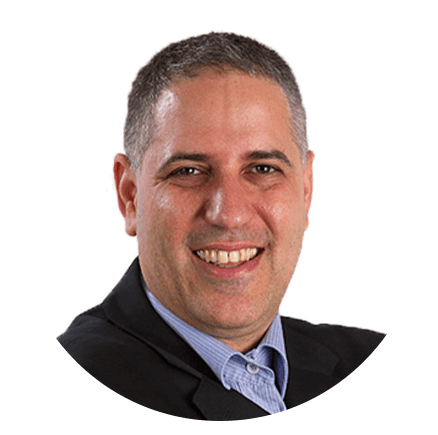 Itay Paz
Founder & CEO
Morning Dough
Follow Itay:
Twitter
/
Facebook
/
Linkedin
---
Advertise // Contact Us // Past Newsletters
Digital Marketing Tools // Digital Marketing Podcasts
Digital Marketing Terms // Digital Marketing Salary
Digital Marketing Consulting // Webinar Consulting
Copyright 2022 Morning Dough. All rights reserved.
POBox 1822, Kadima, 6092000, Israel
Amazon
,
Content Marketing
,
Digital Marketing
,
Ecommerce
,
Facebook
,
FTC
,
Google
,
LinkedIn
,
Meta
,
SEO
,
Social Media Marketing