April 11, 2022

Good morning.
Today's roundup:
1) Mastercard acquires Dynamic Yield to strengthen consumer engagement services.
2) Dropbox Shop launches in open beta to allow creators to sell digital content.
Amazon has announced that higher commissions are in effect! You can earn more on qualifying purchases from popular product categories. Use Idea Hub to find fresh product ideas and great deals that will help you boost your earnings, now through May 4*.
4) Google's March 2022 product reviews update was smaller than the December 2021 product reviews update, say data providers.
5) Meta Reiterates the Value of Personalized Ad Tracking in New Ad Campaign.
6) India blocks 22 YouTube channels over national security concerns.
7) Walmart Connect: Walmart's Ambitious Advertising Plans For Its Programmatic Platform.
8) New Recycling Attribute for Google Business Profiles.
9) Facebook targeting inaccurate a third of the time.
10) Google Docs on the web will let you leave quick emoji reactions.
11) Snapchat Adds New ASL Alphabet Lens to Improve Awareness Around Sign Language.
12) Twitter says Elon Musk won't get special treatment from its rules, even as a board member.
More insights to explore…
Make Google Maps your copilot with these new updates.
How I Built 5,660 Backlinks in 30 Days [New Strategy].
How Gen Z is Reshaping Communication and Redefining the Shopping Experience with AR.
Have an awesome week!
— Itay Paz
Walgreens Vaccine Appointments
Quest Diagnostics Schedule Appointment
Texas Driver License Appointment
Maintenance Schedule for Toyota
Visionworks Cancel Appointment
South Carolina DMV Appointment
CVS Vaccine Booster Appointment
Riverside County Vaccine Appointments
Costco Tire Center Appointment
Make an Appointment at Chase Bank
Honda Civic Maintenance Schedule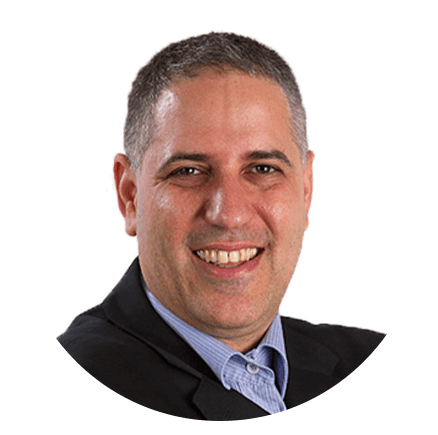 Itay Paz
Founder & CEO
Morning Dough
Follow Itay:
Twitter
/
Facebook
/
Linkedin
---
Advertise // Contact Us // Past Newsletters
Digital Marketing Tools // Digital Marketing Podcasts
Digital Marketing Terms // Digital Marketing Salary
Digital Marketing Consulting // Webinar Consulting
Copyright 2022 Morning Dough. All rights reserved.
POBox 1822, Kadima, 6092000, Israel
Amazon
,
Content Marketing
,
Digital Marketing
,
Dropbox
,
Ecommerce
,
Facebook
,
Google
,
Google Business Profiles
,
Google Docs
,
LinkedIn
,
Mastercard