Welcome To The Mobile-First World: Why Businesses Must Deliver Stellar Mobile Experiences
In today's digital landscape, having a website optimized for mobile is no longer just a nice-to-have – it's an absolute necessity. With more than 60% of website traffic now coming from mobile devices, businesses that fail to provide excellent mobile experiences risk losing customers and opportunities. In this article, we'll explore the mounting importance of mobile optimization and how you can ensure your website meets the needs of on-the-go users.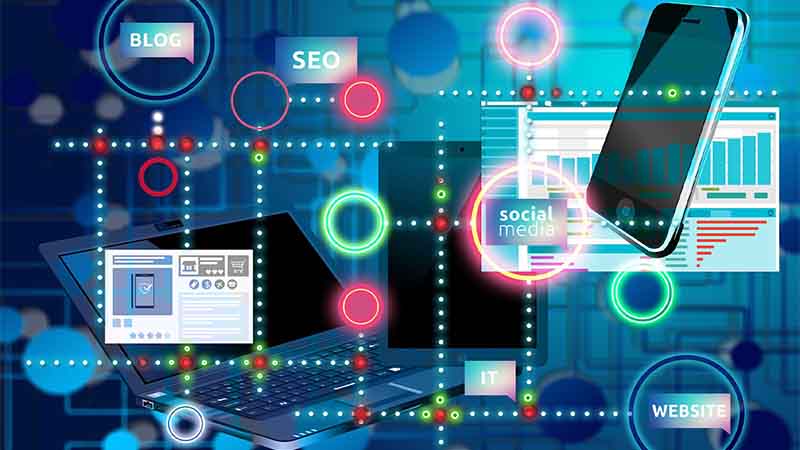 Mobile Browsing Continues to Rise
Mobile internet usage has been steadily rising for years, fueled by factors like smartphone adoption, better connectivity, and an increasingly digital population. Recent statistics highlight the dominance of mobile:
Mobile accounts for 72% of total time spent on digital media.
93% of online experiences now start on a mobile device.
Google sees over 60% of its searches coming from mobile.
Clearly, optimizing for mobile is mandatory for any business with an online presence. Outdated websites that are not responsive or mobile-friendly will gradually see engagement and traffic decline as more activity shifts to mobile.
The launch of 5G networks will further accelerate mobile browsing. 5G's super-fast speeds and reduced network latency empower new mobile use cases like live streaming, AR/VR, and cloud gaming. Prepare for more mobile immersion.
Adoption of foldable smartphones like the Samsung Galaxy Fold provides larger screen real estate while retaining portability. Responsive sites must adapt seamlessly to these expanding, adjustable displays.
Google Favors Mobile-Optimized Websites
Google has long incorporated mobile-friendliness as a ranking factor for search results. In 2015, they rolled out a mobile-first indexing system that indexes the mobile version of a site rather than desktop for ranking purposes.
Additional advantages for mobile-optimized sites include:
Faster page loading speeds, which Google values.
Clear display of information without zooms or pinches.
Easy access to navigation menu and calls-to-action.
Ensuring your site follows Google's mobile-first guidelines is imperative for visibility. Non-responsive sites will rank poorly and struggle to gain organic traffic.
Google is expanding its mobile-first strategy across its properties. In 2021, Google Maps introduced experience panels optimized for mobile to allow browsing and transactions without leaving the app.
Google's intelligent assistant now drives more voice searches from mobile devices. Optimize pages for conversational long-tail mobile queries to improve discoverability.
Enhanced User Experience
Visitors coming to your site via mobile expect a seamless, intuitive experience. Failing to meet core UX needs will frustrate users and hurt key metrics:
Page speed: Mobile sites must load quickly using minimal data or visitors will abandon.
Readability: Content should be legible without zooming in, and use tap targets that are easy for fingers.
Navigation: Menus need to be responsive for quick access to pages on smaller screens.
Forms: Input fields should be appropriately sized and displayed to enable mobile data entry.
Optimizing these elements creates pleasant journeys that make mobile visitors more likely to convert and return.
Prioritize above-the-fold content so crucial information is visible without scrolling on mobile. Use minimal designs with white space and hidden navigation to spotlight key messages.
Conduct usability tests observing real mobile users interacting with your site. Their feedback, emotions, and difficulties will reveal gaps in the mobile UX.
Higher Conversion Rates
By providing a stellar mobile experience, you will convert more of your mobile traffic into customers. Consider that:
Smartphones are used for nearly 70% of purchases.
40% of users will abandon a site that takes over 3 seconds to load.
Good mobile UX increases conversion rate by up to 400%.
Removing friction and creating mobile-friendly paths to purchase is proven to boost conversions. Investing in mobile optimization should be a top priority.
Simplify and reduce the length of your mobile checkout and forms. Every additional field or step costs you conversions. Emphasize guest checkouts.
Prominently display trust badges and signals like security seals and customer ratings to build credibility and reassure mobile shoppers.
Gain a Competitive Edge
Given the necessity of mobile-readiness, failing to adapt can seriously set your business back. Your competitors are likely already mobile-optimized, and capturing market share depends on you catching up.
Benefits of getting ahead with mobile optimization include:
Appearing more technologically advanced and innovative.
Providing better experiences than competitors.
Establishing brand leadership in your industry.
Now is the time to close any mobile experience gaps before they further hurt your brand.
Conduct competitive audits identifying where rival websites and apps surpass your mobile presence. Let these gaps guide your optimization roadmap.
Tout your mobile capabilities in marketing to reinforce your commitment to mobile users. Promote app downloads, mobile offers, new mobile features.
Attract More Traffic Sources
By embracing mobile best practices, you open your website up to more traffic sources and discovery mechanisms:
Rank for more mobile search queries on Google.
Get featured in Google's mobile-friendly sections.
Enable brand discovery through mobile apps like Instagram, Pinterest, Yelp.
Participate in emerging channels like voice search, mobile commerce.
Mobile optimization represents an opportunity to boost visibility across platforms and earn qualified traffic.
Integrate schemas for local business listings like Google My Business to attract searches for nearby goods and services.
Partner with mobile social media influencers in your industry to showcase your mobile experience to their audiences.
Essential Elements of Mobile Websites
Optimizing for mobile requires addressing core elements of design and functionality:
Responsive web design that adapts layouts and content to any screen size.
Streamlined menus and navigation formatted for touch devices.
Flexible images, videos, and graphics tailored for smaller displays.
Built-in mobile styling for typography, buttons, and interactions.
Fast-loading, minimalist pages using mobile data compression.
Simple, focused layouts with clear calls-to-action.
Prioritizing these mobile-centric solutions is key for engagement and usability.
Ensure mobile pages pass Google's Mobile-Friendly Test and think with Google's mobile UX assessment. These validate required mobile site features.
Adopt a mobile-first strategy focusing on mobile needs from project inception rather than retrofitting desktop sites.
Emerging Technologies
Mobile optimization also means keeping pace with emerging technologies:
Enhanced mobile page speed through AMP or Facebook Instant Articles.
Adapting for foldable or flexible smartphone designs.
Optimizing for 5G connectivity and networks.
Building voice search and smart assistant integrations.
Personalization powered by AI and machine learning.
Regularly evaluating and testing such technologies ensures your mobile presence remains up-to-date.
Implement mobile wallets like Apple Pay and Google Pay to enable frictionless mobile transactions and payments.
Leverage AR technology to allow virtual try-ons, room visualizations, and product interactions through mobile devices.
Testing and Analytics
Ongoing optimization should be guided by data and testing. Useful mobile analytics include:
Site speed metrics like time-to-interactive and page load speed.
Engagement metrics for mobile visitors.
Mobile vs desktop performance data.
Mobile heatmaps, click tracking.
A/B testing mobile pages and user flows.
Let data uncover opportunities to further refine the mobile experience.
Install Google Analytics App + Web to correlate mobile app and website usage for unified insights.
Measure mobile goal completions like form fills, purchases, and content downloads to identify conversion obstacles.
Dedicated Mobile Teams
Hiring staff solely focused on mobile UX, design, and development is advisable given mobile's increasing impact. Build teams specialized in:
Mobile information architecture and wireframing.
Responsive web design across device sizes.
Mobile-first HTML, CSS, and JavaScript build.
Native app design and development.
Mobile advertising and marketing.
Dedicated mobile talent accelerates optimization and innovation.
Bring in mobile specialists like growth hackers, app store optimizers, and push notification marketers to round out expertise.
Train current staff on mobile best practices across disciplines like design, analytics, customer service, and technical support.
Summary
Given clear trends towards mobile browsing, no business can afford to neglect optimizing its website and services for mobile. By providing fast, seamless mobile experiences, brands can gain happy customers, visibility in searches, competitive differentiation, and expanded reach across channels. Smart companies will continue advancing their mobile presence through testing, emerging technology adoption, analytics, and dedicated mobile teams. The time is now to win on mobile.
MN DMV Knowledge Test Appointment
Driver's License Appointment Louisville KY
South Dakota Board of Pharmacy (SDBOP)
Book an Appointment DMV Louisiana
Wisconsin Teachers Certification Verification
Cancel an Appointment for Road Test at Minnesota DMV
Colorado Drivers License Appointments
Board of Pharmacy Verify License Texas
Texas State Board of Cosmetology (TDLR)
Uber In Vigo – Is there Uber in Vigo?
Verify Wisconsin Medical License
Schedule an Appointment for Drivers License at Utah DMV
SOS Business Entity Search Utah
Secretary of State Corporations Database New York Lookup
NJ Board of Dental Examiners License Lookup
Schedule a NYLottery NY Gov Appointment Online
Healthpartners Scheduling Phone
Credential Teacher Lookup Tennessee
WA Real Estate License Verification
New Mexico DMV VIN Number Lookup
Reschedule an Appointment for Motorcycle Permit Test at DMV Georgia
NY DMV Appointment for License Renewal
Pharmacy Board Verify License California
Inmate Release Search Sedgwick County
Utah DOPL State Contractors License Verification
Colorado DMV Appointment Boulder
Indiana State Bar Association Attorney Search
Oregon Real Estate Broker License Find
Hawaii Drivers License Road Test Appointment
Dental Board of OH License Look Up
Alabama Insurance Adjuster License Lookup
California Board of Dentistry License Lookup
West Virginia Board of Pharmacy License Check
Cancel an Appointment for Drivers License Renewal at Mississippi DMV
Jefferson County DMV Appointment
Costco Tire Center Colorado Springs
Texas State Board of Pharmacy License Verification
Schedule a TLC Office Appointment
Minnesota State Bar License Lookup
Michigan State Bar of Lawyer Search
Alabama Driving Test Appointment
New York Pharmacy Technician License Verification
New Mexico SOS Business Entity Search
Book an Appointment for Motorcycle Permit Test at Missouri DMV
Cancel an Appointment for Title Transfer at Florida DMV
Mississippi Secretary of State LLC Lookup
Cancel an Appointment for Vehicle Registration at West Virginia DMV
Florida Title Insurance License Lookup
Pearson Vue CNA License Lookup SC