Local Listings and SEO: A Blueprint for Digital Success
In the digital age, where every click and search matters, have you ever wondered how significant local listings are for your SEO strategy? Local listings are not just digital directories; they are powerful tools that can catapult your business to the top of search engine results, making it visible to a highly targeted audience. This introduction delves into the importance of managing and optimizing local listings, a crucial aspect often overlooked in broader SEO strategies.
Local listings serve as the digital storefronts of businesses, providing essential information like location, contact details, and services offered. They play a pivotal role in shaping the online presence of a business, especially in local search results. Optimizing these listings is not just about accuracy; it's about strategically positioning your business to be found by the right audience at the right time.
Moreover, local listings are a key component in building trust and credibility online. They offer a platform for customer reviews and ratings, which significantly influence consumer decisions. A well-managed and optimized local listing can lead to increased visibility, higher traffic, and ultimately, more conversions. Let's explore how you can effectively manage and optimize your local listings for maximum SEO impact.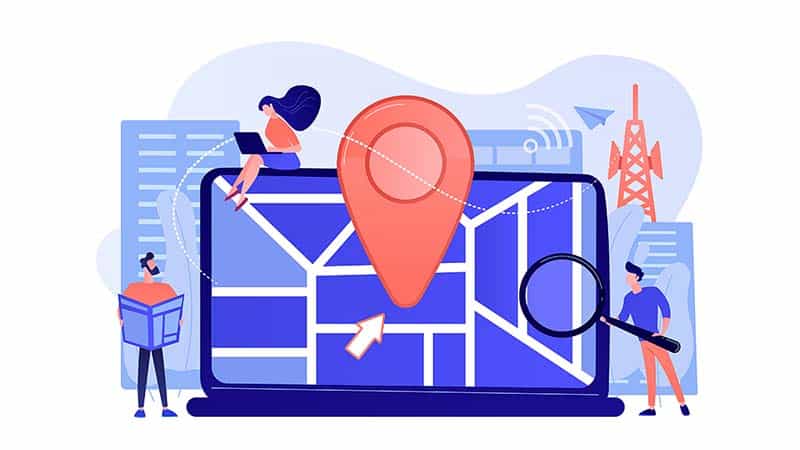 How to Manage and Optimize Local Listings for SEO
Claim and Verify Your Listings:
Building Trust with Verification: When you claim and verify your listings on platforms like Google My Business, Yelp, and Bing Places, you're not just taking control of your business information; you're also building trust with your customers. Verified listings are seen as more credible and reliable, which can significantly influence a customer's decision to choose your business over others.
The First Step to Visibility: Claiming and verifying your listings is the first step in making your business visible in local searches. It's a signal to search engines that your business is legitimate, operational, and ready to serve customers. This step is crucial in laying the foundation for effective local SEO.
A Gateway to Additional Features: Verification opens the door to a range of additional features offered by these platforms, such as responding to reviews, posting updates, and accessing insights about how customers are interacting with your business online.
Optimize for Relevant Keywords:
Understanding Local Search Intent: When optimizing for local SEO, it's crucial to understand the search intent of your local audience. What are they looking for? How can your business meet their needs? Incorporating these insights into your keyword strategy can significantly improve your visibility in local search results.
Beyond the Basics: While including basic keywords related to your business is essential, diving deeper into more specific, long-tail keywords can attract a more targeted audience. For instance, instead of just "coffee shop," try "artisan coffee downtown Phoenix" or "organic espresso bar near Central Park."
Regular Keyword Review and Update: The effectiveness of keywords can change over time due to trends, seasonality, or shifts in consumer behavior. Regularly reviewing and updating your keywords ensures that your listings remain relevant and competitive in search results.
Encourage and Respond to Reviews:
Creating a Positive Feedback Loop: Encouraging reviews isn't just about collecting positive feedback; it's about creating a loop of continuous improvement and customer engagement. Each review, whether positive or negative, provides valuable insights into customer experiences and expectations.
Building a Community through Responses: Responding to reviews, especially negative ones, shows that you value customer feedback and are committed to improving. This can foster a sense of community and loyalty among your customers, encouraging repeat business and referrals.
Leveraging Reviews for SEO: Reviews can also be a goldmine for SEO. They often contain keywords and phrases that potential customers use, which can improve the relevance and authenticity of your listings in search results.
Utilize Local Business Categories:
The Power of Precise Categorization: Choosing the right categories for your business is like placing your products in the correct aisle of a store. It makes it easier for customers to find you when they're searching for specific services or products.
Expanding Your Reach with Multiple Categories: If your business spans multiple categories, listing them all can expand your reach. For example, a restaurant that also offers catering services and event hosting should list all these categories to capture different customer needs.
Staying Updated with Category Trends: As markets evolve, new categories may emerge. Keeping your business categories updated ensures that you're not missing out on new segments of customers searching for the latest trends or services.
Add High-Quality Photos and Videos:
A Picture is Worth a Thousand Words: In the digital age, visual content is king. High-quality photos and videos can convey the atmosphere, quality, and experience of your business far more effectively than text alone.
Showcasing Your Business in Action: Use photos and videos to showcase your products, services, and the experience of your business. This not only enhances your listings but also gives potential customers a glimpse into what they can expect.
Keeping Content Fresh and Engaging: Regularly updating your visual content keeps your listings fresh and engaging. It shows that your business is active and responsive to changing trends and customer preferences.
Leverage Local Schema Markup:
Enhancing Rich Snippets in Search Results: Implementing schema markup can enhance the way your listings appear in search results. Rich snippets, like star ratings and event schedules, can make your listing stand out and attract more clicks.
Communicating Directly with Search Engines: Schema markup is like speaking directly to search engines in their language. It helps search engines understand the context of your content, leading to more accurate and relevant search results.
Staying Ahead of the Competition: While many local businesses overlook schema markup, implementing it can give you a competitive edge. It's an advanced SEO tactic that can significantly improve your online visibility and user experience.
Build Local Backlinks:
Strengthening Your Local SEO Foundation: Acquiring backlinks from reputable local websites not only enhances your search rankings but also strengthens your business's connection to the local community. It's a vote of confidence from other local entities.
Collaborations and Partnerships: Building backlinks can involve collaborations and partnerships with other local businesses, community events, or local bloggers. These relationships can lead to more than just backlinks; they can open doors to new business opportunities and community engagement.
Quality Over Quantity: Focus on the quality of backlinks rather than quantity. A few high-quality backlinks from respected local sources can be more beneficial than numerous low-quality links.
Monitor and Analyze Your Performance:
Turning Data into Actionable Insights: Regular monitoring of your listings' performance allows you to turn data into actionable insights. Understanding how users interact with your listings can inform your SEO strategy and business decisions.
Identifying Trends and Patterns: Analysis can reveal trends and patterns in customer behavior, such as peak search times or popular services. This information can be invaluable in tailoring your offerings and marketing efforts.
Adapting to Market Changes: The digital landscape is constantly evolving. Regular analysis helps you stay adaptable and responsive to market changes, ensuring that your local SEO strategy remains effective and relevant.
Engage on Social Media:
Extending Your Reach through Social Channels: Social media platforms are powerful tools for extending the reach of your local listings. They provide additional avenues for customers to discover and engage with your business.
Creating a Cohesive Online Presence: Integrating your social media activity with your local listings creates a cohesive online presence. This consistency helps build brand recognition and trust among your audience.
Harnessing the Power of Local Communities: Engaging with local communities on social media can amplify your visibility and reputation. Participate in local discussions, share relevant local content, and connect with other local businesses and influencers.
Mobile Optimization:
Catering to the Mobile-First World: With the increasing prevalence of smartphones, ensuring that your website and listings are mobile-friendly is no longer optional. It's essential for reaching the vast majority of users who search on the go.
Enhancing User Experience for Mobile Users: A mobile-optimized site provides a better user experience, which can lead to longer visit durations, lower bounce rates, and higher conversion rates.
Local Searches on Mobile Devices: Mobile users often perform local searches with immediate intent, such as finding a nearby restaurant or store. Optimizing for mobile ensures that your business is visible to these users at the exact moment they're looking for your services.
FAQs on Managing and Optimizing Local Listings for SEO
How Can I Improve My Local SEO Rankings?
Focus on NAP consistency, encourage customer reviews, use local keywords, and ensure your website is mobile-friendly.
Why Are Customer Reviews Important for Local SEO?
Reviews contribute to your business's credibility and influence consumer decisions. They also play a role in search engine rankings.
What Is the Impact of Local Listings on SEO?
Local listings improve visibility in local search results, helping to attract a targeted audience and increase traffic.
How Often Should I Update My Local Listings?
Regularly, especially when there are changes in your business information or offerings.
Can Social Media Impact My Local SEO?
Yes, active social media engagement can drive traffic to your listings and improve local search rankings.
What Are the Best Practices for Responding to Negative Reviews?
Respond promptly, professionally, and offer solutions to resolve any issues.
How Do I Choose the Right Categories for My Local Listings?
Select categories that accurately represent your business and services offered.
Is Local Schema Markup Necessary?
While not mandatory, it provides search engines with detailed business information, improving your chances of ranking higher.
How Can I Track the Performance of My Local Listings?
Use analytics tools to monitor traffic, user behavior, and engagement on your listings.
What Role Does Mobile Optimization Play in Local SEO?
With the increasing use of mobile devices for local searches, having a mobile-optimized website and listings is crucial.
How Important Is Local Content for SEO?
Local content can significantly boost your local SEO efforts by making your business more relevant to the local audience.
Conclusion: Maximizing Your Local SEO Impact
In conclusion, effectively managing and optimizing local listings is a multifaceted process that requires attention to detail, strategic planning, and ongoing effort. From ensuring NAP consistency to leveraging customer reviews and local backlinks, each element plays a crucial role in enhancing your local SEO. Remember, local SEO is not a one-time task but an ongoing process that evolves with your business and the digital landscape.
By implementing these strategies, you can significantly improve your visibility in local search results, attract a more targeted audience, and ultimately drive more traffic and conversions. Stay ahead of the curve by continuously monitoring and adjusting your strategies to align with the latest SEO trends and consumer behaviors.
Local listings are more than just entries in a digital directory; they are powerful tools that, when optimized effectively, can lead to substantial growth for your business. Embrace these strategies, and watch your local SEO efforts flourish, bringing your business to the forefront of your local market.
CT Department of Public Health License Search
Walgreens Clinic Online Appointment
Massachusetts State Medical License Lookup
Indiana Department of Education License Verify
Schedule a Daon Fingerprint Appointment UPS
Indiana Physician License Verification
Iowa State Medical Board License Verification
North Carolina Physician License Search
Physician Assistant License Verification Pennsylvania
Physician Assistant License Verification PA
Idaho DMV Registration Renewal
Boston Logan Airport Parking Prices
Texas Department of Transportation Driver's License Appointment
Michigan Medical License Verification
Michigan Bar Association Lawyer Search
State of Connecticut Medical License Lookup
Louisiana State Medical Board License Verification
Book a Nordstrom Makeup Appointment
Massachusetts Doctors License Lookup
Puerto Rico Dental License Verification
Make a Carolina Herrera Bridal Appointment
KS Board of Healing Arts Verification
Mcdonald's Verification of Employment
South Carolina Physician License Verification
Schedule Appointment Northwestern Medicine
Michigan Medical Licence Lookup
Book a Missouri DMV Appointment
Virginia Board of Medicine License Verification
Florida Insurance Agent License Lookup
Medical Doctor Lookup California
Oregon Pharmacy License Lookup
Book a Northwestern Medicine Appointment Scheduling
Utah Secretary of State Corporation Search
Book an Appointment for Daniel Silva Tattoo
Oklahoma Medical Board License Search
Plymouth DMV Road Test Appointment
Iowa State Medical Board License Lookup
Cancel David's Bridal Appointment
MT State Physician License Verification
Wisconsin Physician License Search
Keyes Toyota Service Appointment
South Dakotabmoe License Lookup
Louisiana DMV Shreveport Appointment
PA State Medical Board License Verification
BOOK, CANCEL, OR RESCHEDULE AN APPOINTMENT
Reschedule an Appointment for Visionworks
Spectrum Customer Service Appointment
West Virginia Treasury Phone Number
Reschedule Visionworks Appointment
Washington Department of Health License Verification
Schedule a DMV Montgomery AL Appointment
Maine State Medical Board Verification
South Dakota Physician Medical License Verification
MN State Medical Board Verification
MN Board of Pharmacy License Verification
Louisiana State Board Medical Examiners License Verification
Colorado State Bar of Find Lawyer
State of Missouri Medical License Lookup
North Dakota Medical Board Lookup
Medical License Washington DC Verification
Medical Board of Connecticut Verification
Oregon Contractors License Board Lookup
Minnesota Board of Medicine License Verification
Maine State Medical Board Search
Replacement Drivers License Alaska
Michigan MD License Verification