GOOGLE SEARCH
What is Google Advanced Search?
Google Advanced Search is a term used for Google Search advanced section, where you can enter multiple details and parameters for the search to get a more accurate result.
Google Advanced Search uses a variety of Google search operators that consists of special characters and commands that is also called "advanced operators" giving results that are go much further than the normal Google search.
Advanced search is a separated section of Google Search that has a full search of the entire dictionary text allowing you to find terms wherever it occurs in the dictionary which can be in the form of an entry name, part of another word's definition, in a quotation, etc.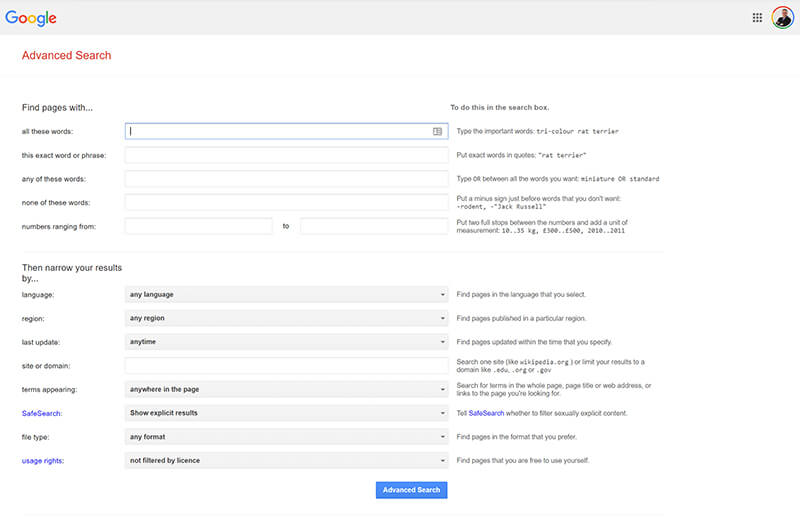 How to Use Google Advanced Search?