Beyond Traditional Engagement: The Rise of AI Chatbots on Social Media
The digital landscape is evolving rapidly, and businesses are constantly seeking innovative ways to engage with their customers. One of the most transformative advancements in recent years is the integration of chatbots and artificial intelligence (AI) in customer engagement strategies, especially on social media platforms. These technologies are redefining the way businesses interact with their audience, offering a more personalized and efficient experience.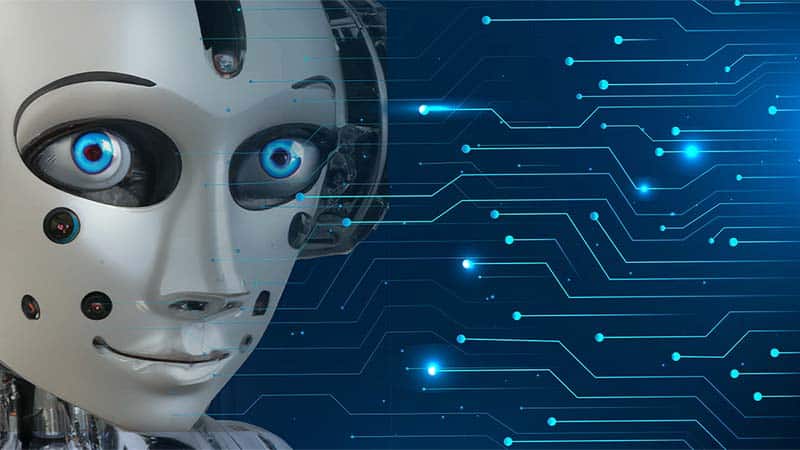 The Evolution of Customer Service with AI
The traditional customer service model, which relies heavily on human intervention, often struggles to meet the growing demands of today's digital consumers. AI-powered chatbots have emerged as a game-changer, capable of handling a vast array of queries instantly. These chatbots use machine learning and natural language processing to understand and predict customer behavior, ensuring that users receive accurate and timely responses.
Moreover, the integration of AI in customer service has paved the way for a more proactive approach. Instead of merely reacting to customer queries, AI-driven systems can anticipate common questions and provide solutions even before they are asked. This predictive capability not only enhances the user experience but also reduces the workload on customer service representatives, allowing them to focus on more complex issues that require human judgment and empathy.
Furthermore, the continuous learning ability of AI systems ensures that they evolve with every interaction. By analyzing patterns and feedback, these chatbots refine their algorithms, leading to improved accuracy and relevance in their responses. This dynamic nature of AI-driven customer service ensures that businesses can adapt to changing consumer needs and preferences, fostering a more resilient and customer-centric approach.
Personalization at Its Best
One of the standout features of AI-driven chatbots is their ability to offer personalized interactions. By analyzing user data and previous interactions, these chatbots can tailor their responses to individual preferences and needs. This level of personalization not only enhances the user experience but also fosters a deeper connection between the brand and its customers.
In addition to providing tailored responses, AI-driven chatbots can also offer product recommendations and content suggestions based on a user's browsing history and preferences. For instance, if a user frequently inquires about a specific product category, the chatbot can proactively suggest related products or offer discounts, creating a more engaging and relevant shopping experience. This proactive approach not only drives sales but also positions the brand as attentive and attuned to its customers' desires.
Moreover, the power of personalization extends beyond immediate interactions. Over time, as the chatbot gathers more data and insights about a user, it can predict future needs and preferences, paving the way for anticipatory customer service. This forward-thinking approach ensures that customers feel valued and understood, leading to increased brand loyalty and trust. In an era where consumers are inundated with generic marketing messages, the ability to stand out through personalized engagement becomes a significant competitive advantage.
24/7 Customer Support
In today's fast-paced world, customers expect immediate answers to their queries, regardless of the time of day. AI-powered chatbots provide round-the-clock support, ensuring that customers receive assistance whenever they need it. This constant availability boosts customer satisfaction and loyalty, giving businesses a competitive edge.
By integrating live chat features and chatbots with natural language processing capabilities, businesses can provide seamless 24/7 customer service. Customers appreciate getting their questions answered or issues resolved without delay, which builds positive brand perception. Offering support in the always-on, on-demand way that customers have come to expect is no longer just a perk – it's a necessity.
Providing around-the-clock assistance also takes pressure off human customer service agents. Chatbots can handle common questions and simple requests, enabling agents to focus their time on resolving more complex issues. This optimization of resources means customers still get individualized service for trickier problems. Overall, the combination of AI-powered chatbots and human agents offers the best of both worlds for delivering exceptional 24/7 customer experiences.
Seamless Integration with Social Media
Social media platforms have become the primary touchpoints for customer interactions. Integrating AI chatbots into these platforms allows businesses to engage with their audience in real-time. Whether it's answering product-related queries, processing orders, or providing recommendations, chatbots enhance the overall social media experience for users.
Furthermore, the integration of chatbots on social media platforms has revolutionized the way businesses approach marketing campaigns. With the ability to analyze user behavior and preferences, chatbots can deliver micro-targeted advertisements and promotional content that resonate with individual users. This precision in targeting not only increases the chances of conversion but also ensures that users are presented with content that aligns with their interests, making marketing efforts more efficient and effective.
Additionally, the feedback loop created by chatbots on social media platforms provides invaluable insights for businesses. By monitoring user interactions and responses, businesses can gain a deeper understanding of their audience's needs, preferences, and pain points. This data can be leveraged to refine marketing strategies, develop new products, or enhance existing services. In essence, chatbots serve as a bridge between businesses and their customers, facilitating a two-way communication channel that is both efficient and insightful.
Insights Derived from Data
Beyond customer engagement, AI chatbots offer valuable insights into customer behavior and preferences. By analyzing the interactions and data collected, businesses can refine their marketing strategies, identify potential leads, and anticipate future trends. This data-driven approach ensures that businesses stay ahead of the curve and cater to the ever-evolving needs of their customers.
With the vast amount of data generated daily, it's imperative for businesses to have tools that can sift through this data and extract meaningful insights. AI chatbots, with their advanced algorithms, are adept at processing and analyzing large datasets in real-time. This capability allows businesses to make informed decisions promptly, capitalizing on opportunities and mitigating potential risks. For instance, if a chatbot identifies a surge in queries about a particular product feature, businesses can quickly address this by providing additional information or even launching targeted marketing campaigns.
Moreover, the insights derived from chatbot interactions can be instrumental in product development and innovation. By understanding what customers are talking about and their pain points, businesses can design products or services that directly address these needs. This proactive approach, driven by real-time data analysis, ensures that businesses remain relevant and competitive in their respective markets. In essence, AI chatbots transform raw data into actionable insights, driving business growth and enhancing customer satisfaction.
Balancing Efficiency and Empathy in Customer Service
AI chatbots streamline customer service with 24/7 availability, speed, and scale. However, the nuanced emotional intelligence required for truly meaningful support comes from human connection. The key is integrating the efficiency of AI with empathetic human insight.
Bots can handle simple questions and routine requests, enabling human agents to focus on building relationships through complex problem-solving and compassion. When disappointed customers need conflict resolution and reassurance, a patient human guide can turn frustration into renewed loyalty.
Additionally, human intuition adds creativity that rigid algorithms lack. While bots draw answers from data, imaginative humans read between the lines and make intuitive leaps to uncover solutions. Blending the structure of automated service with human ingenuity and emotional engagement creates positive experiences.
The future of customer service combines AI scalability with the human touch. Together, they deliver the convenience customers expect alongside the empathy they deserve. Though technology expands what's possible, the bonds we form through understanding remain essential. With care and wisdom, we can nurture a customer experience that's both efficient and meaningful.
The Future of Customer Engagement
As technology continues to advance, the role of AI and chatbots in customer engagement will only grow. Businesses that embrace these technologies and integrate them into their strategies will be better positioned to meet the demands of the modern consumer and drive long-term success.
Adapting to Consumer Expectations
In today's digital age, consumers have come to expect instant and on-demand solutions. AI-driven chatbots cater to this need by providing real-time responses, ensuring that customers receive the information they seek without delay. As these technologies become more advanced, they will be able to handle even more complex queries, further enhancing the customer experience. Companies that fail to adapt to these rising expectations risk falling behind and losing out to competitors who have chosen to leverage the massive potential of AI in customer engagement.
Enhancing Business Operations
Beyond improving the customer experience, AI and chatbots offer extensive benefits to businesses. By automating repetitive tasks and handling a significant portion of customer queries, these tools free up human resources to focus on more strategic elements of the business. This not only drives operational efficiency but also results in cost savings. With the ability to analyze patterns and generate reports, AI-driven solutions provide businesses with actionable insights, enabling them to refine their strategies and make data-driven decisions.
The Road Ahead: Continuous Evolution
The future of customer engagement is not static. As AI and chatbot technologies continue to evolve, so will their capabilities. We can anticipate more personalized, engaging, and intuitive interactions as these tools become more sophisticated. Furthermore, as more businesses recognize the value of AI-driven customer engagement, there will be a surge in innovative solutions tailored to specific industries and needs. The businesses that stay ahead of this curve, continuously adapting and integrating the latest advancements, will be the ones that thrive in the ever-changing digital landscape.
In conclusion
In conclusion, chatbots and AI represent the new frontier in customer engagement on social media. By offering personalized, instant, and data-driven interactions, these technologies are transforming the way businesses connect with their audience. As we move forward, the integration of AI and chatbots will be pivotal in shaping the future of customer engagement.
Camelback Toyota Service Appointment
Utah Secretary of State Corporation Division Search
DMV Las Vegas Driving Test Appointment
North Carolina Physician License Lookup
Indiana Department of Education (IN DOE)
SOS Corporation Search West Virginia
Secretary of State Website Business Search Idaho
Georgia State Licensing Board Contractors Lookup
Missouri Pharmacy Board Verify
Lawyer License Lookup New Hampshire
Benefit Brow Bar Online Appointment
Quest Diagnostics Appointment Cancellation
Yuma DMV Driving Test Appointment
Austin Texas Drivers License Appointment
Life Insurance License Lookup Ohio
Planet Fitness Tanning Appointment
Bank of America Wire Transfer Appointment
Montana Secretary of State Corporations Search
MVA Driving Test Appointment Glen Burnie
Wells Fargo Bank Account Appointment
Kentucky Accountancy Board (KY CPA)
Schedule an Appointment for Behind the Wheel Test at Oregon DMV
Massachusetts Insurance License Verification
Minnesota Department of Education License Verification
Make an Appointment for Written Test at Minnesota DMV
NJ MVC CDL Knowledge Test Appointment
Make a UPS Store Notary Appointment
Board of Pharmacy Verify a License Louisiana
Dental Board of Texas Dentist Verification
Dental Board of AZ Dentist License Lookup
Pacific Honda Service Appointment
NYU Student Health Center Appointment
Nevada Business License Search
Colorado State Board of Cosmetology (CO DPO)
Business Search Secretary of State Louisiana
Illinois Radiology License Lookup
Insurance License Look Up In Ohio
West Virginia State Bar Directory
Cancel an Appointment for Vehicle Registration at Mississippi DMV
Denver Driving Test Appointment
Texas DMV Appointment Cedar Park
Reschedule an Appointment for Spectrum
Hawaii Drivers License Appointment Oahu
Pennsylvania Bar Association Lawyer Search
Rhode Island Verify a Contractor
PNC Bank Notary Service Appointment
Schedule an Appointment for Motorcycle Permit Test at Iowa DMV
Make an Appointment for New York Lottery
Nevada Verify a License Pharmacy
Corporation Commission Search Colorado
Massachusetts Pharmacy License Check
Texas DPS Appointment Scheduler
Schedule an Appointment at BioLife